85-Year-Old Granddad's Weight-Loss Journey Inspires 102k Followers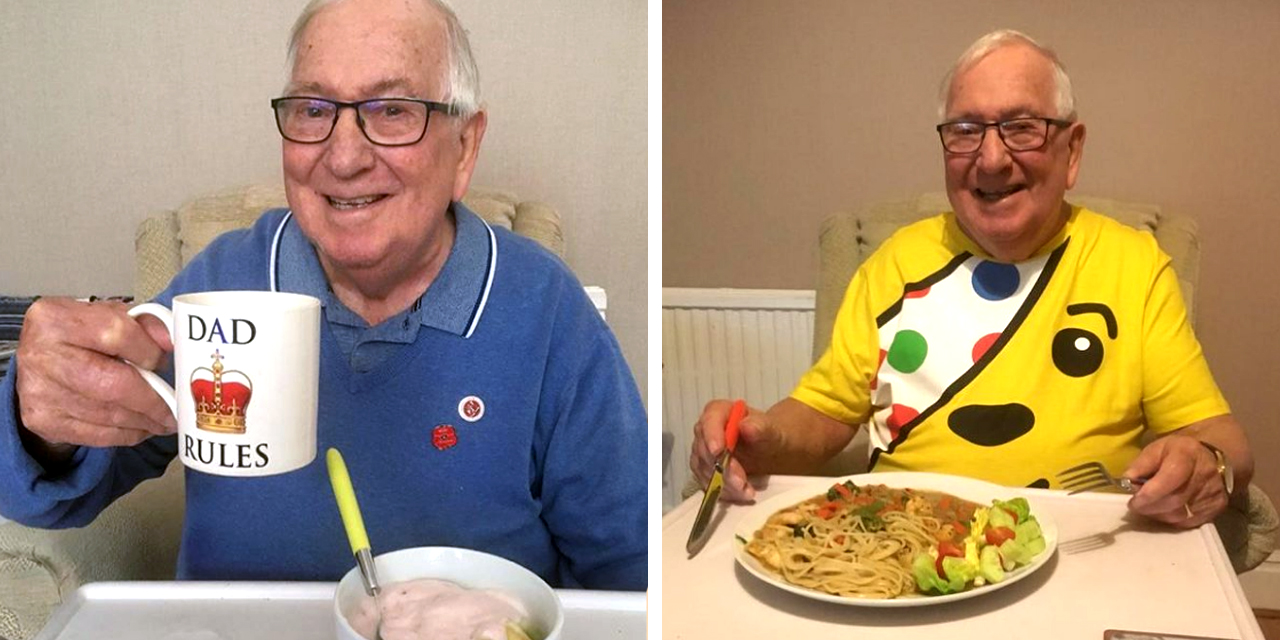 When David Cyril's daughter posted a picture of him on Instagram detailing their mutual weight-loss goals after his heart attack, it received a huge positive response from followers.
As a result, Cyril, an 85-year-old from Lancashire in the UK, decided to start his own account, thinking it would function as an effective motivational tool in the months ahead.
Now, 102k followers later, his consistent weight-loss updates and contagious positivity continue to brighten everyone's day.
Cyril utilizes his little corner of the internet to encourage followers and strives to cultivate an environment of kindness and generosity.
He even engages his followers for suggestions on his future meals:
View this post on Instagram
"I never thought I'd get this far," he said on the Today show. "It's overwhelming. I can't believe it myself."
View this post on Instagram
His photos include all aspects of his journey, including outings with family, healthy meal choices, and even a haircut every now and then.
View this post on Instagram
Cyril's account conveys that weight-loss shouldn't simply be about looking better for the camera but developing a consistent and healthy lifestyle that can be spent with loved ones. Like his grandson Elliot.
His overall goal is to be healthy enough to walk his youngest daughter down the aisle at her wedding.
At his Slimming World group, a local weight-loss support group, Cyril was voted "Mr. Sleek 2018" and has lost 13 lbs in total, with 42 lbs left to go to achieve his goal weight.
"I used to eat a lot of fried things," he said. "I like big breakfasts, I've cut that out now."
Cyril is well on his way to success but that doesn't mean he isn't enjoying life. He's currently planning a delicious "cheat day" at his favorite Chinese restaurant for his 86th birthday.