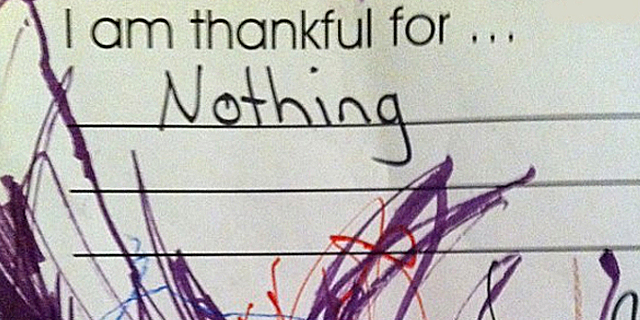 Credit: Awkward Family Photos
Jane Morris is the bestselling author of Teacher Misery. Every so often she curates a funny collection of student pieces for us at The Dad. You can catch up with her on Facebook.
The Thanksgiving holiday is a joyous time of year. In elementary schools across America students trace their hands and make them into turkeys and write down what they are thankful for. Most kids will think of their parents, their pets, their favorite toys, their friends etc. It is heartwarming to see. But there are always a few super honest kiddos who produce hilarious gems.
1. Sure David is blessed with his mommy, daddy and Sara. But Netflix really changed his life!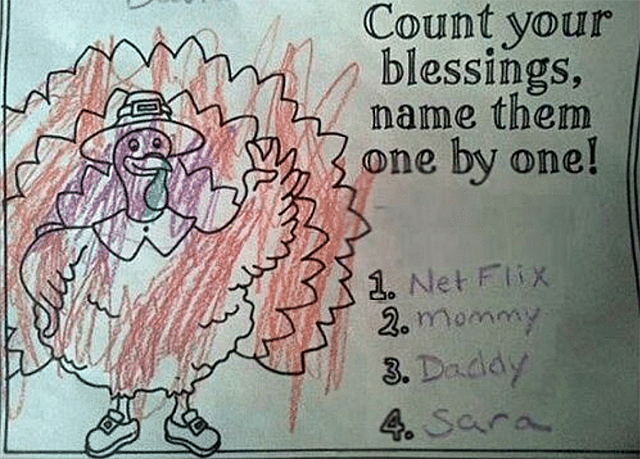 2. Lucy has a very advanced understanding of finances. I respect that.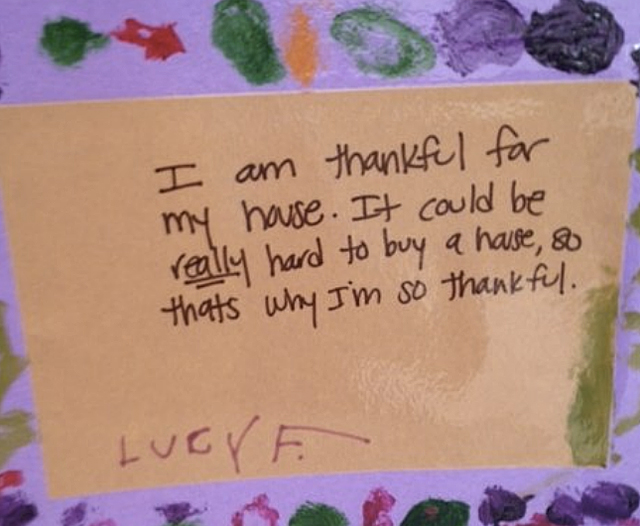 3. I love that this child understands the lengths his mother goes to in order to keep him fresh and clean.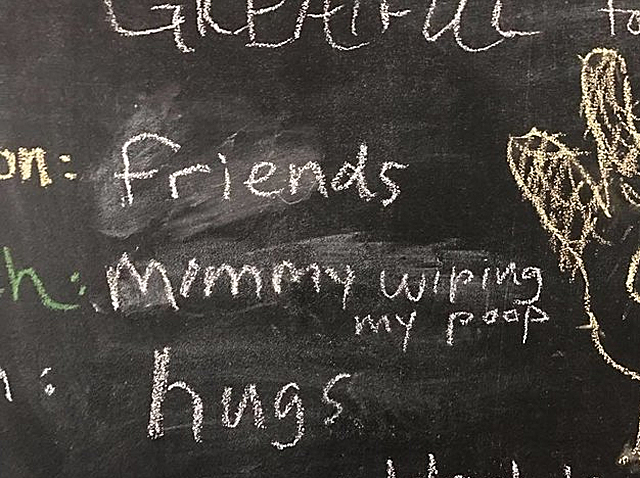 4. Isabella went existential with this one.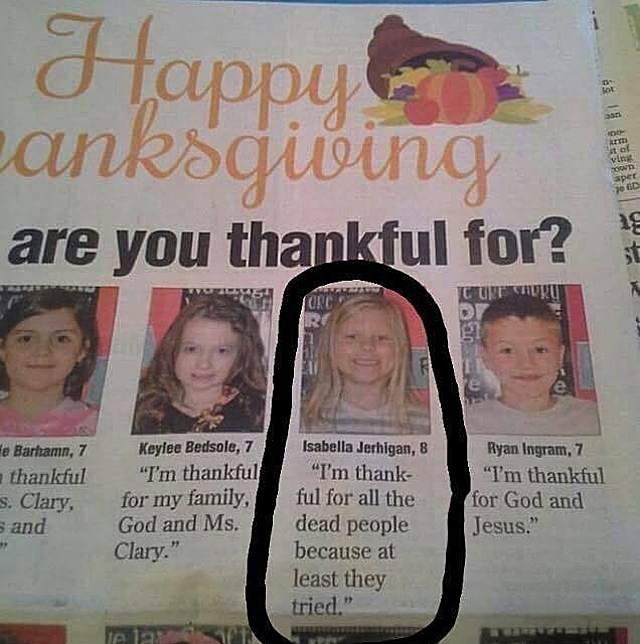 5. This child loves cats. She grew up loving them. They offer emotional support to keep her vices at bay.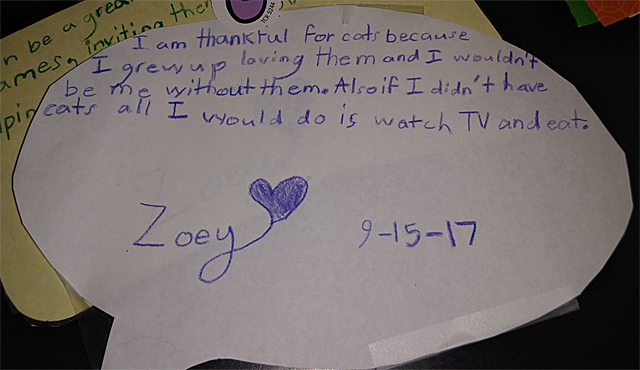 6. Betrayed! Baby brothers are cool, but puppies are way better.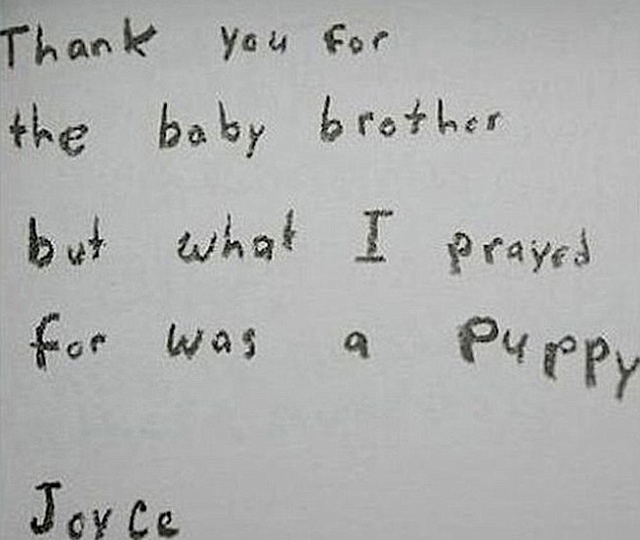 7. Believe me kid, parents are thankful for 'em too! It's basically the only thing children eat.
8. So true. I have a new appreciation for toilet paper.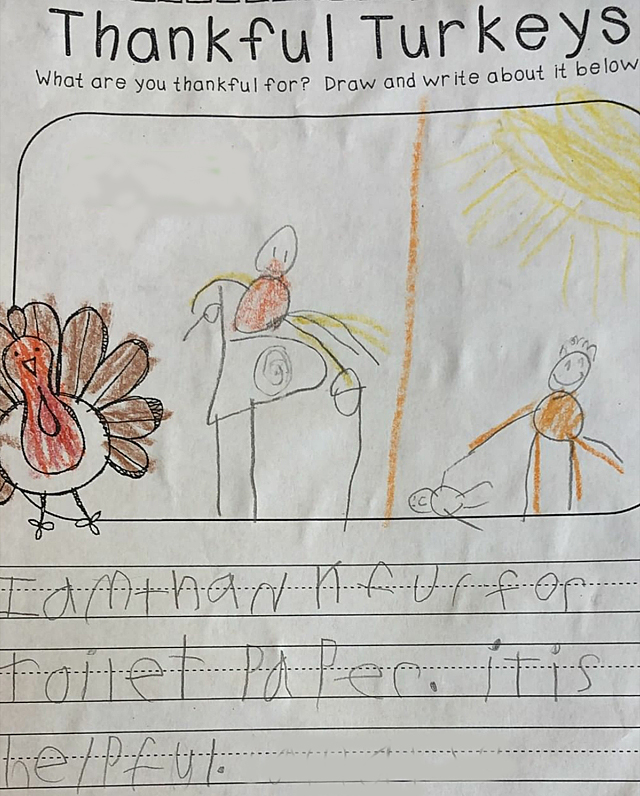 9. Perhaps we're reading this wrong. Maybe this kid is thankful for quiet time to himself. It could be that it helps him clear the chaos he depicts?