93-Yr-Old Woodworker Donates Hundreds of Toys for the Holidays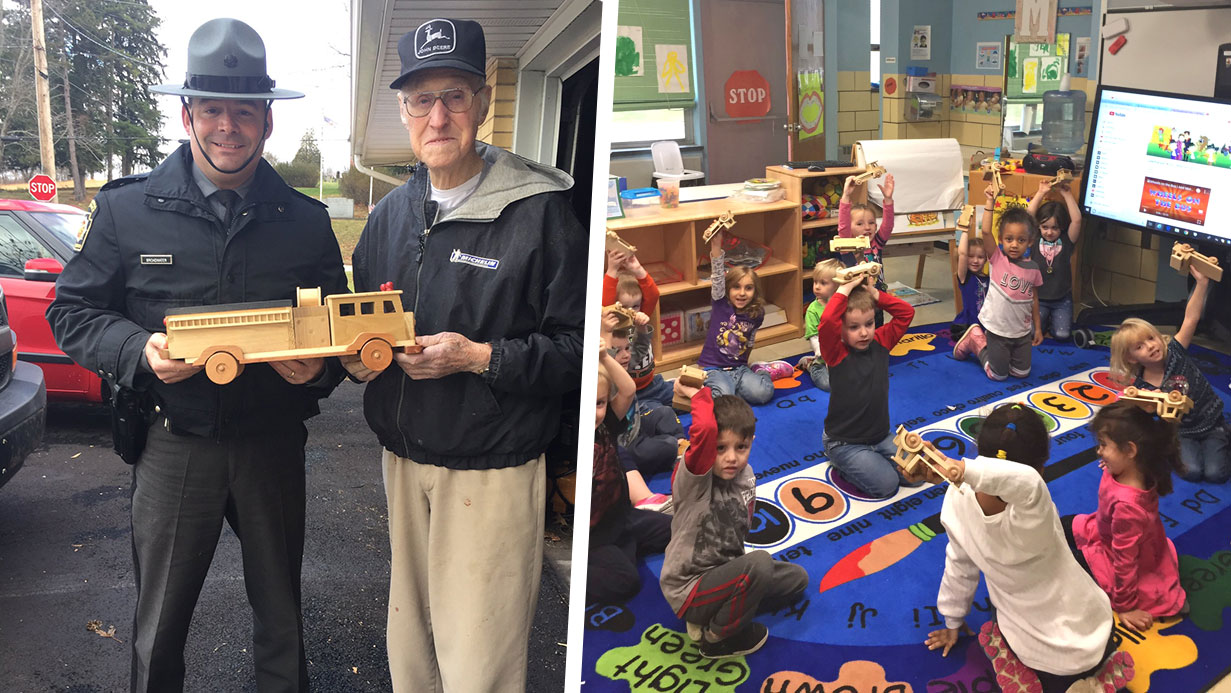 For the past three decades, Ed Higinbotham of Fayette County, PA has been helping to make the season bright for hundreds of children and families in his community.
A self-taught woodworker, Higinbotham spends each year crafting incredible handmade wooden toys to be donated to those in need around the holidays. What began as a way for the retired man to keep himself active has now transformed into a full-on Santa-esqe operation, complete with elves to help distribute the toys.
The elves come in the form of Pennsylvania State Police officers who have been helping Higinbotham distribute the toys for the past several years. This year, over 300 wooden creations were distributed across Pittsburgh and the surrounding areas.
93 year old toy maker at it again!! Just picked up 300 hundred wooden trucks from Ed Higinbotham to be distributed to local kids this Christmas. pic.twitter.com/JTzeBfAHsT

— TroopB (@PSPTroopBPIO) December 5, 2019
Each toy comes complete with the date and Higinbotham's initials carved into each. From firetrucks, to cars, to horse-drawn tractors, each one is as unique as the child who will be receiving it. The PA State Troopers recently sharing photos of kids at local preschools who received some of the donated toys, posting to Twitter "The reaction and appreciation from these kids show what kindness really means."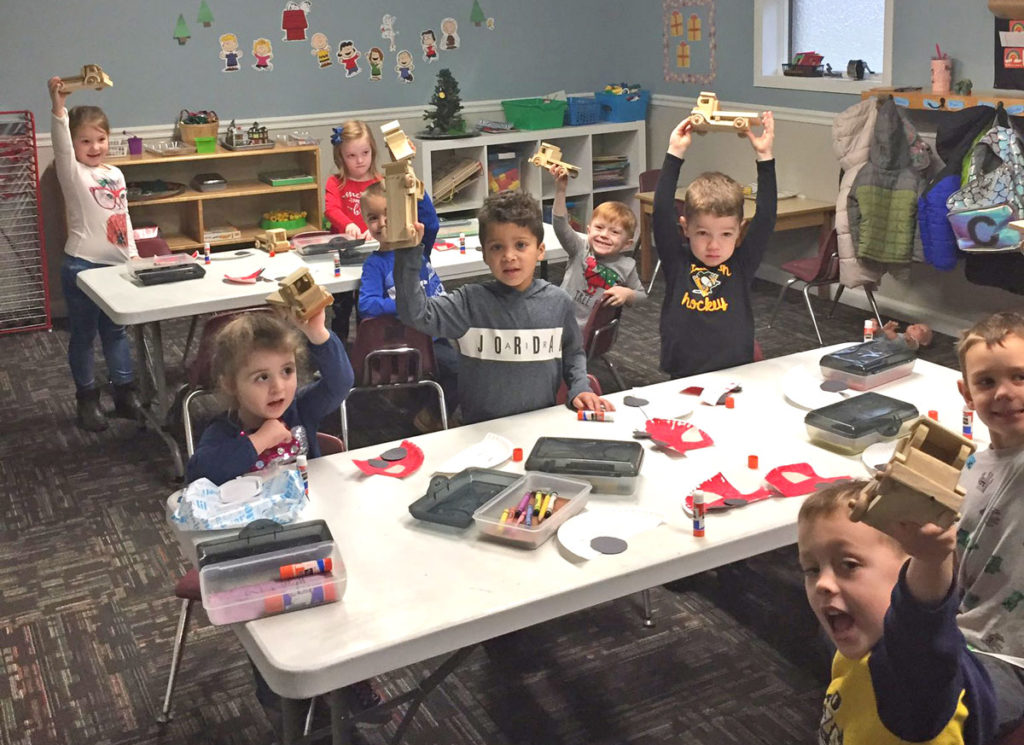 Although he's beardless and slender, Ed has plenty of other similarities with the jolly toymaker we all identify with the holiday. In an interview with local affiliate WTAE, he was asked if he was indeed Santa Claus. His response was perfect.
"It's just something that I enjoy doing and now I make somebody else happy. If that's Santa Claus, then I'm Santa Claus."
The holidays are full of people like Ed who give of themselves to make others smile. It's the true spirit of Christmas and his story is a reminder to us all that a little giving can go a long way.