Cowboy-Hat-Wearin' 94-Yr-Old Great Grandfather Conquers Water Slide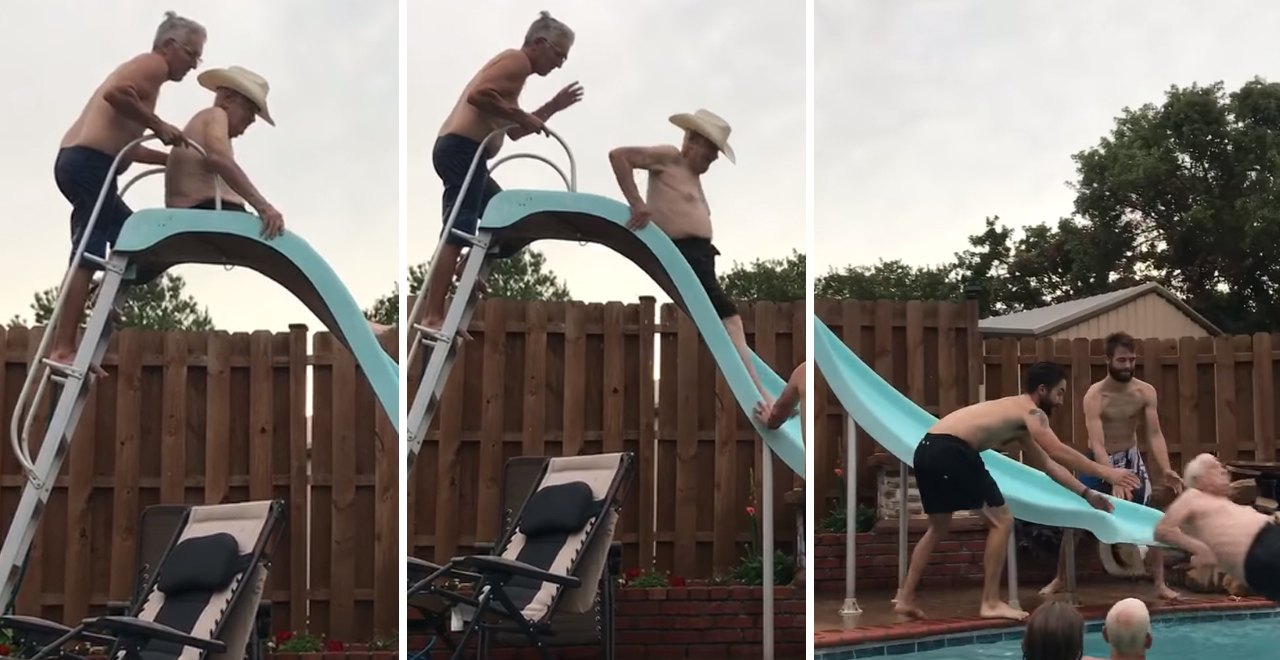 Sometimes in life, you just gotta go down a cool water slide into a pool. And if you do it when you're in your 90s, the levels of badassery are compounded. It was a 94-year-old great-grandfather in Oklahoma who did just that, in a video that has since gone viral and, as the kids would say, "won the internet."
It's a cute video, as the family helps up him the ladder and cheer him on the entire way. One of the family members shared the video and said "When your 94-year-old Papa says I'm going down the water slide that means he's going down the water slide! I love him so much and hope to be half the man he has been through his life."
He later told the Today Show that he had some trouble explaining to his grandfather why so many people watched the video.
"I said two things that I see. One is people were really excited to see someone of your age still active and doing things. Then the other is there's been lots of comments, how much people can see the love in the family. And that's always been a big part of our life. He is the patriarch of the family and everybody gets together and has each other's back."
And you know what, he's pretty much nailed it. It's not the type of video that's going to start a conversation or change the way things are done. It's not going to cancel a celebrity or force a brand to make some serious commercial. It's just a fun moment, captured by a family and shared with the world, to give you a smile as you scroll through your phone, working your way through another day.
The world doesn't have enough of those short, joyous moments, so sharing them wide and far is important.
I guess if you wanted to extrapolate some sort of inherent life lesson or assigned meaning to it, you could say, when life presents you with a water slide into a pool, just enjoy the damn slide.