A Non-Verbal Boy With Autism Found His Voice Thanks to Iron Man Mask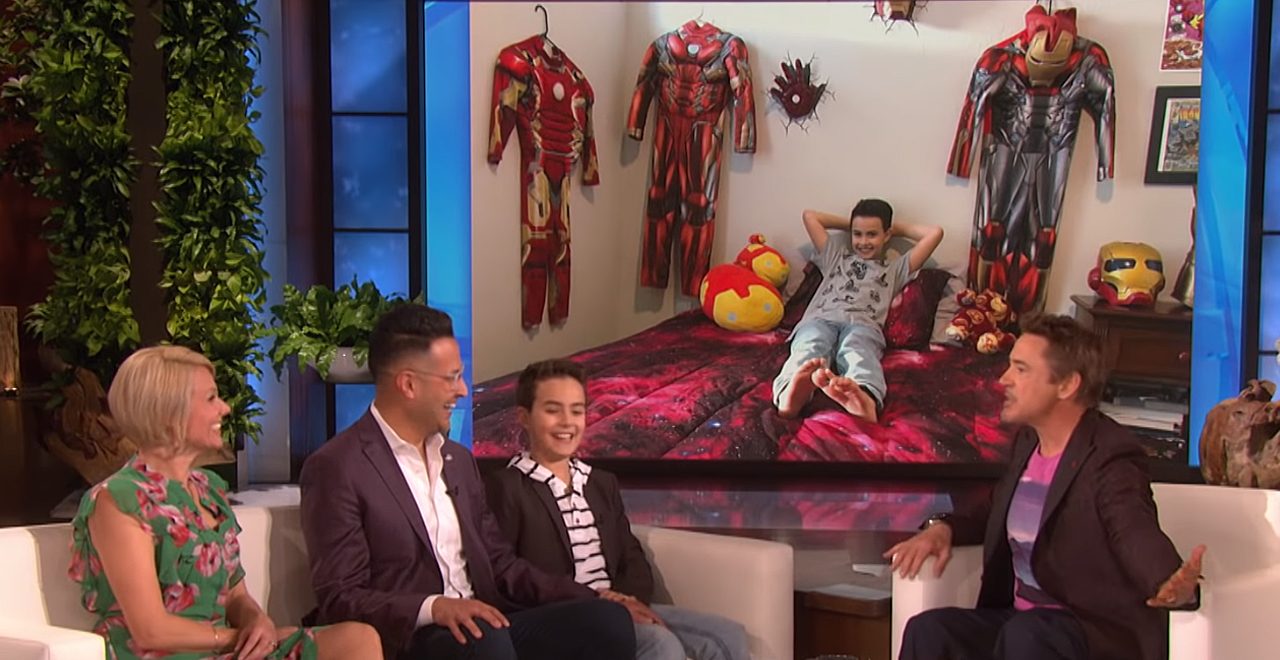 Autism isn't one thing, instead, it's a spectrum with many different characteristics found in those impacted. Often impeding communication and social skills, it can make otherwise simple interactions nearly impossible. For some, being completely non-verbal is a reality they and their loved ones deal with every day.
So was the case for 6-year-old Vincent Arambula and his family. That is until an unexpected miracle came into their lives in the form of a real-life Marvel superhero. His parents purchased an official Iron Man helmet as a present, but they never imaged that they'd all be receiving a much greater gift in the end. That's because after not speaking a word, after putting on the helmet, Vincent's dad Andy said his son "was a different child."
The family shared their story on a special Episode of Ellen in which Robert Downey Jr. was guest hosting. "The mask grounded him and allowed him to feel confident," his dad told Downey. Vincent, now 10-years-old, said of not being able to express himself "it was painful." But everything changed with that simple gift. "I got an Iron Man helmet and it helped me talk and imagination play," Vincent proudly shared. "It helped me talk and it helped me hide my identity from the world."
Downey was moved by the story, telling viewers the thing he'll miss most about playing Iron Man is "being able to talk to moms and dads and young folks and see how this had a positive impact," adding "it just makes all these last years of working on it worthwhile."
Stories like Vincent's are an inspiration as well as a reminder that real-life superheroes are all around us in the form of doctors and researchers working each and every day to understand more about Autism, hopefully allowing more kids to find their voice in the years to come.
Watch the full clip below: