A Restaurant in Texas Serves up Hilarious Signs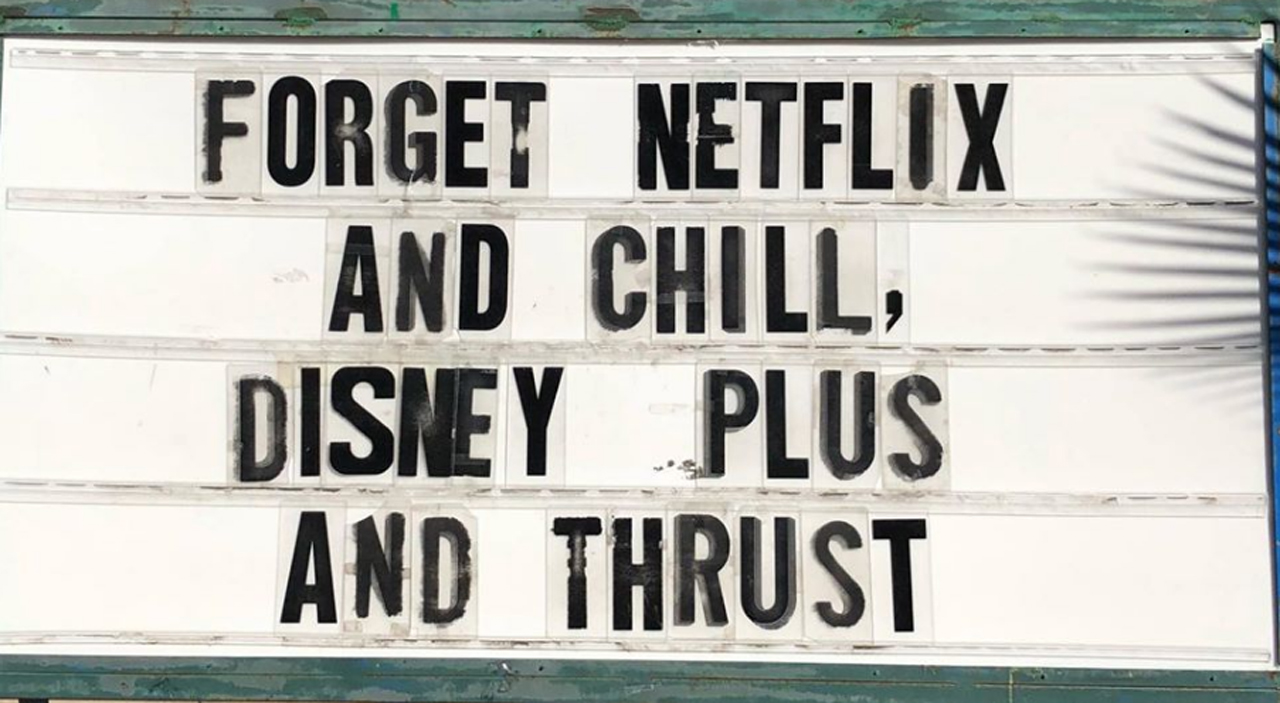 El Arroyo is a restaurant in Austin Texas that clearly has great taste when it comes to humor. The establishment's sign features plenty of puns but it's not afraid to poke fun at pop culture too. And unlike the Indian Hills Community Sign In Colorado, it references current events which includes tributes to cherished celebrities who have passed away.
With a solid 4 out of 5-star rating on their Tex-Mex dining experience – they're as dedicated to satisfying hunger as they are to hilarity. But given there's only one location, sadly, most of us will never get the chance to try their food.
The good news is that we can get their laughs to-go – because they've published two volumes of El Arroyo's Big Book of Signs.
Scroll down to check out some of our favorites.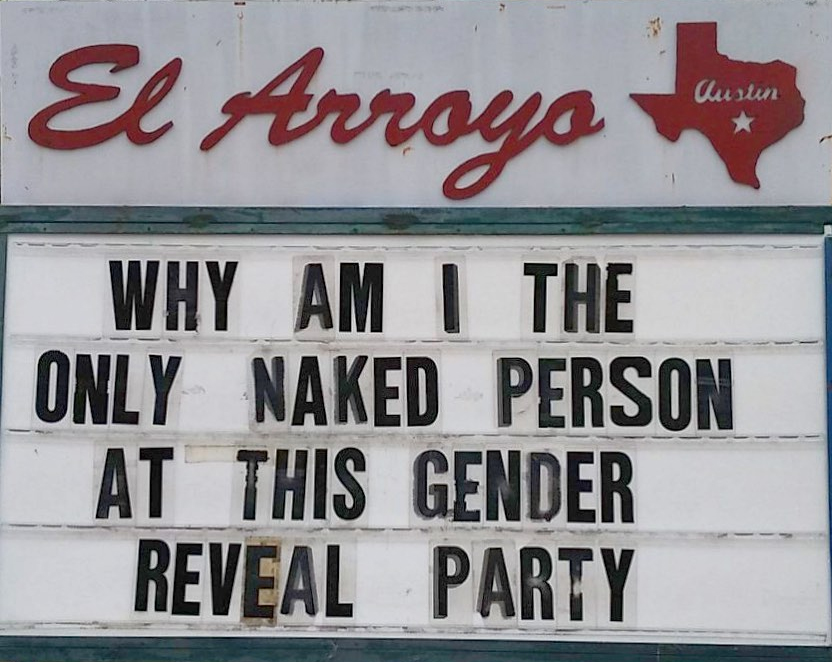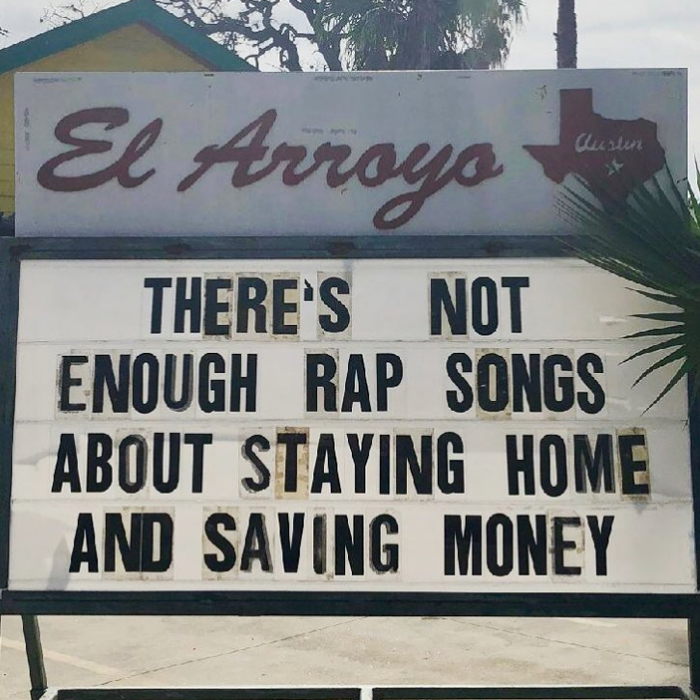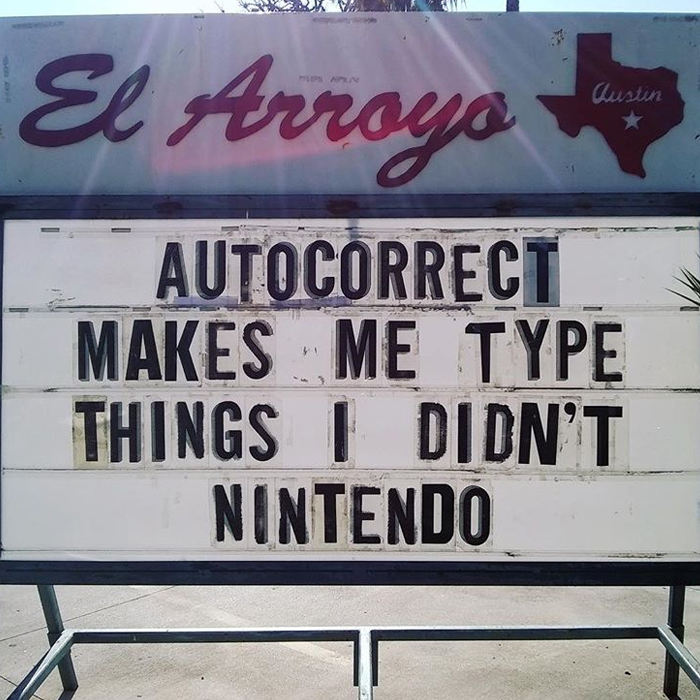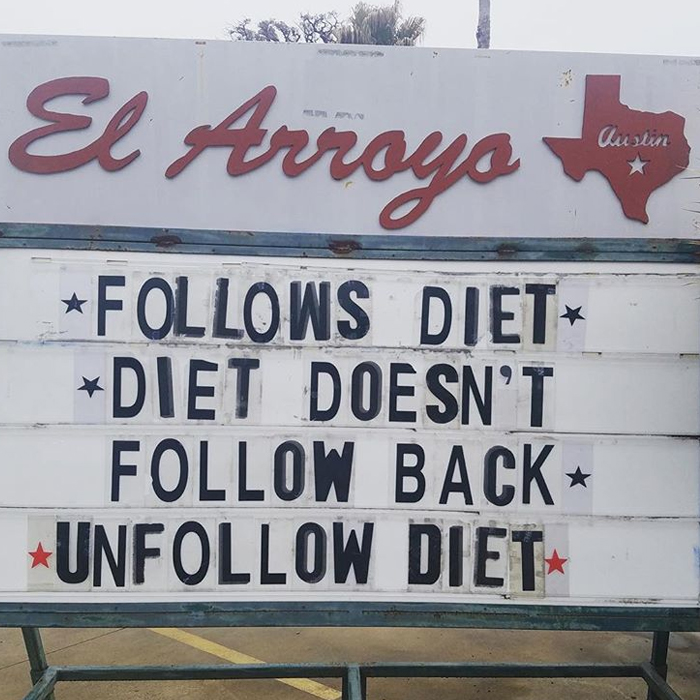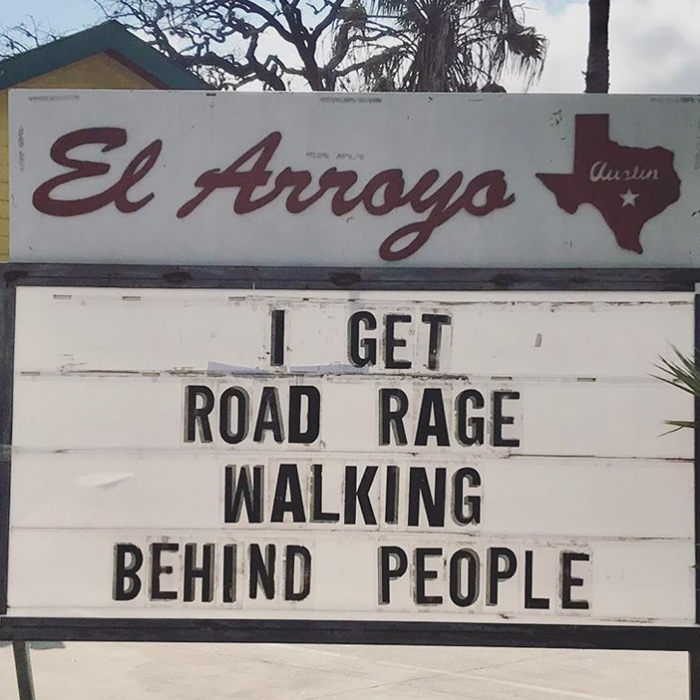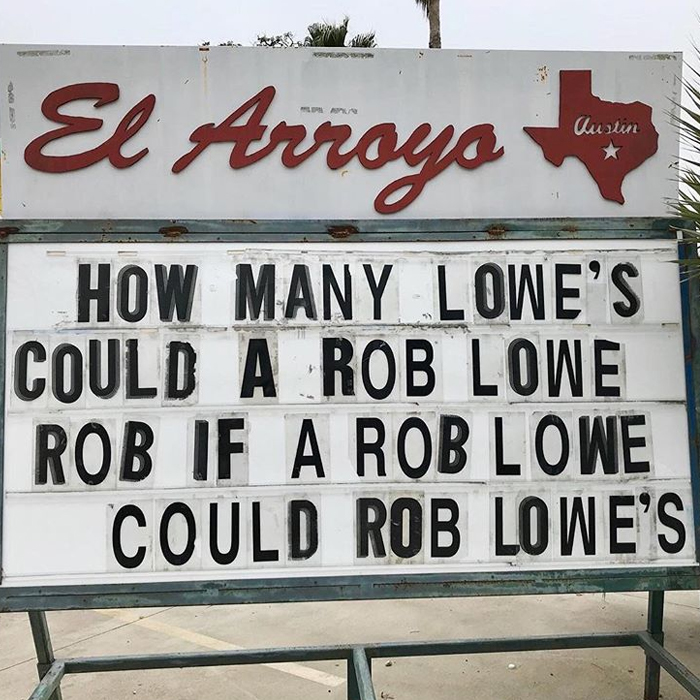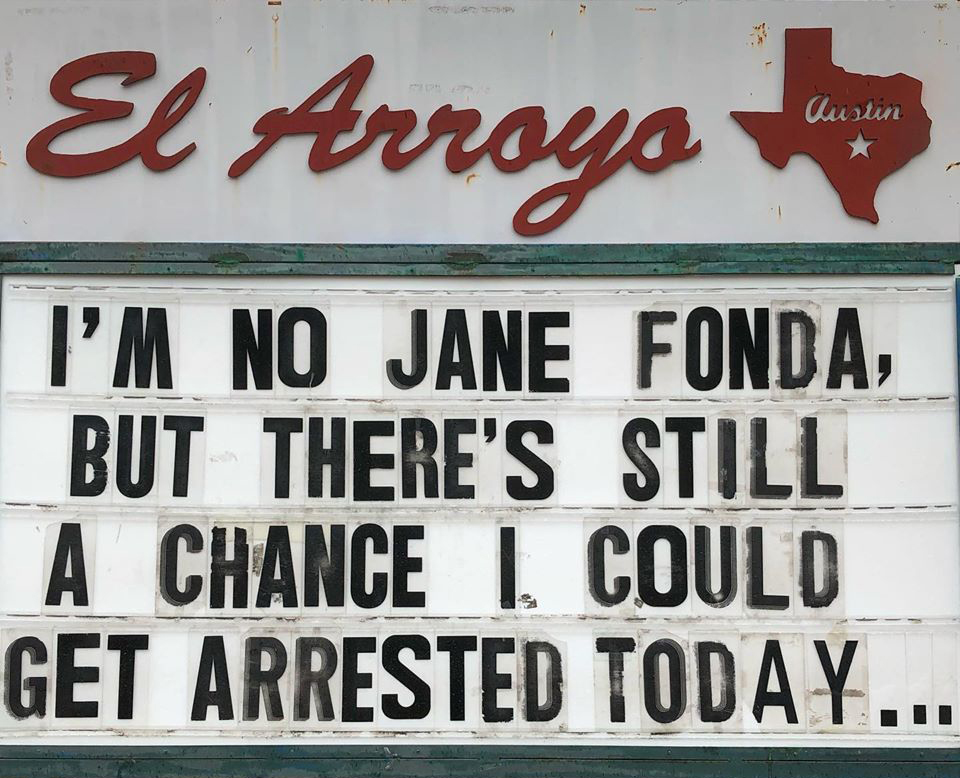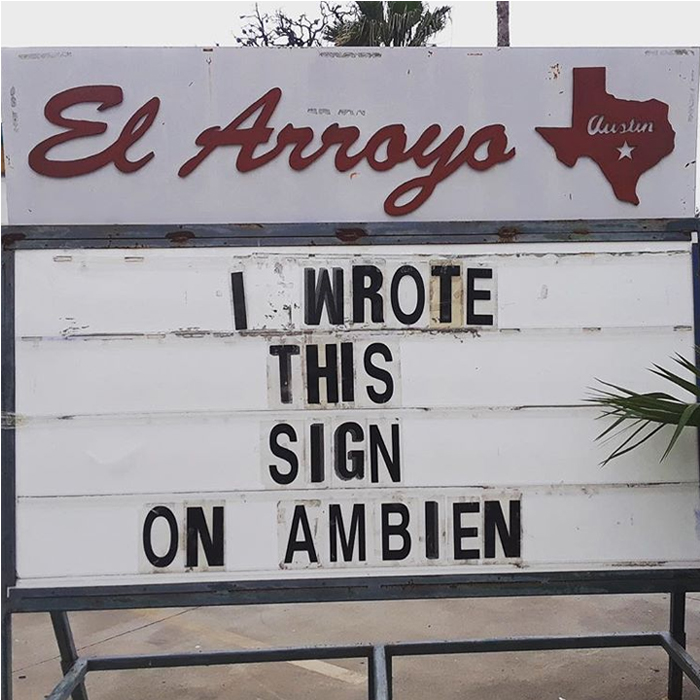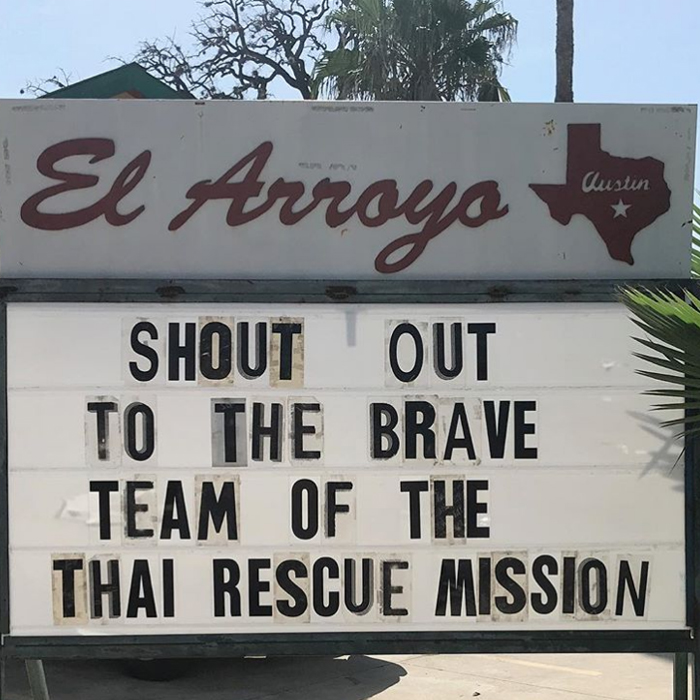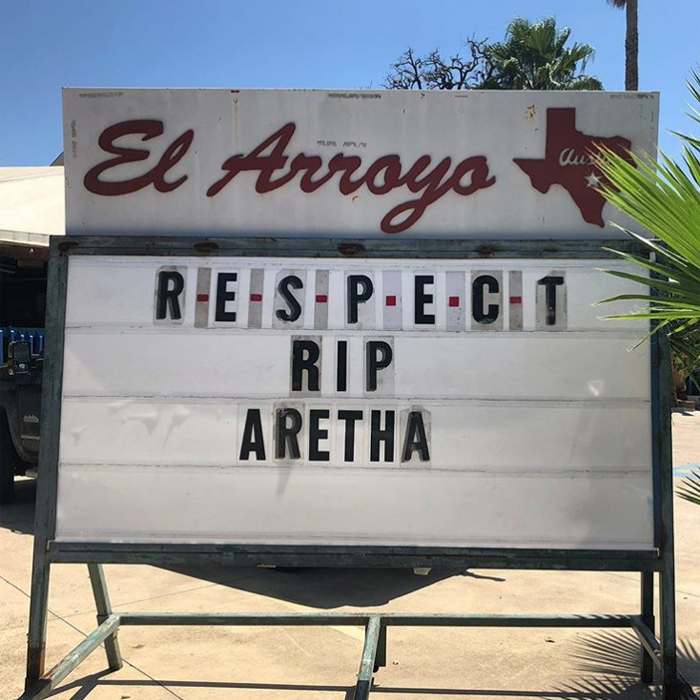 You can catch up with El Arroyo on Facebook, Instagram and Twitter.