Community in Colorado Has the Punniest Sign in the World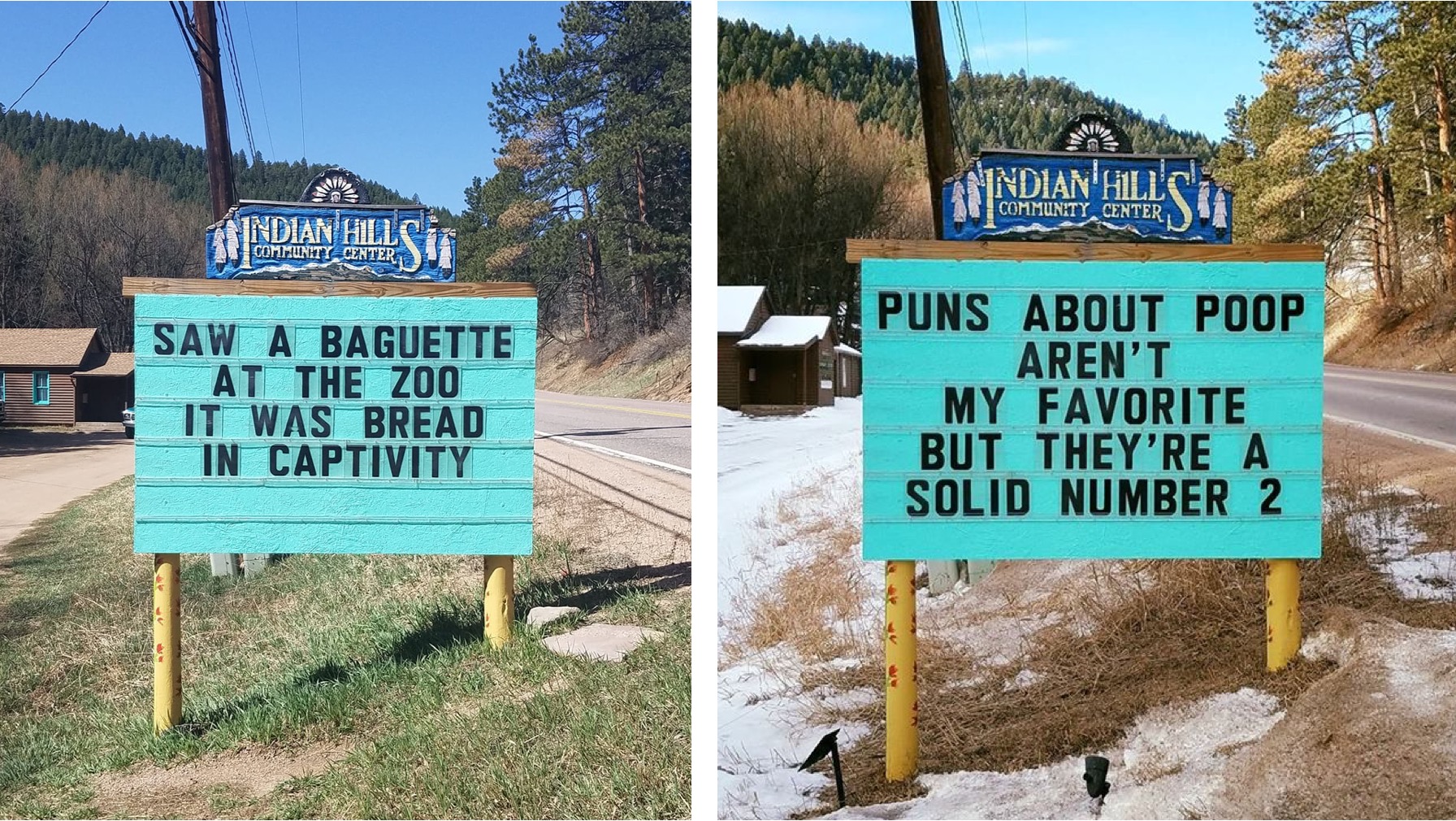 Few people appreciate puns quite like dads. While others may groan and roll their eyes, there's something about being a father that makes one appreciate the subtlety of well-timed wordplay. So if you can relate to that statement, you're going to love Vince Rozmiarek of Colorado.
Vince is in charge of the Indian Hills Community sign, which has become infamous over the years for its priceless puns. The sign even has it's own Facebook account with 30,000+ joke-loving followers.
Scroll down to check out some of our personal favorites.