A Movie Theater in Switzerland Has Beds for Adults and Bean Bags for Kids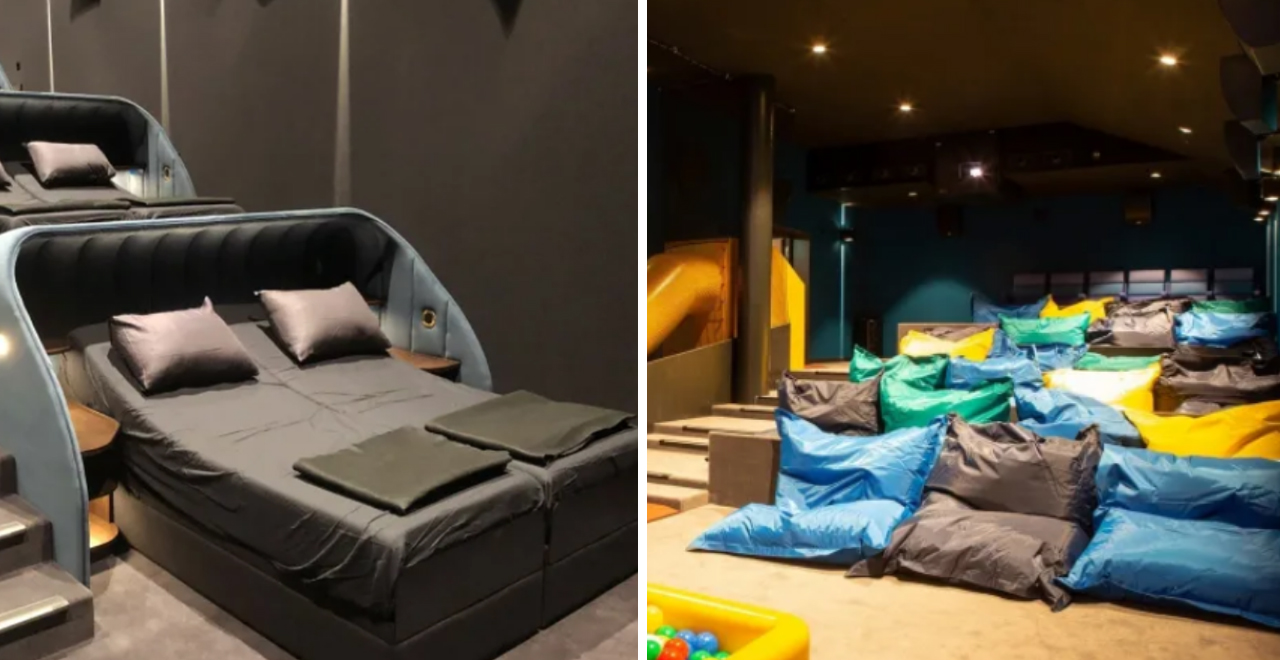 The standard movie theater experience nowadays isn't exactly a VIP outing. You have to arrive 15 minutes early to get halfway decent seats, trudge across sticky soda-stained floors, and then awkwardly brush elbows with a stranger during the entire film because of the ridiculously skinny armrests.
Well, Pathé Schweiz in Spreitenbach, Switzerland says enough is enough. They're on a mission to #MakeMoviesComfortableAgain and they're doing it with literal beds instead of chairs.
Their VIP room features 11 double beds with adjustable headrests and low-lit nightstands, and each guest gets their own sheet, blanket, pillow, and cozy pair of slippers (all of which are switched out between showings, of course).
It's basically like watching movies at home except you get a massive screen, surround sound, and don't have to spend 45 minutes scrolling through a Netflix menu beforehand.
Your VIP ticket also entitles you to unlimited non-alcoholic drinks and snacks so you can dine while you recline, and you don't have to worry about getting crumbs in the bed for once!
Are you seeing a flick with the whole fam? Try out the special kid-friendly theater.
They replace the beds with humungous beanbags and include a ball pit and slide for good measure.
During the design phase, the theater literally had kids submit ideas so they could get the aesthetic exactly right for their target audience.
If you don't feel like splurging on the full VIP experience, Pathé Schweiz offers plenty of other theaters with plush sofas just waiting for that booty to sink into.
So if you want to feel like the Queen of frickin' England while watching Keanu Reeves take out an army of assassins in John Wick 3, all you have to do is grab a quick flight to Switzerland.