Aaron Paul Got His Baby a Hazmat Suit 5 Years Before Her Birth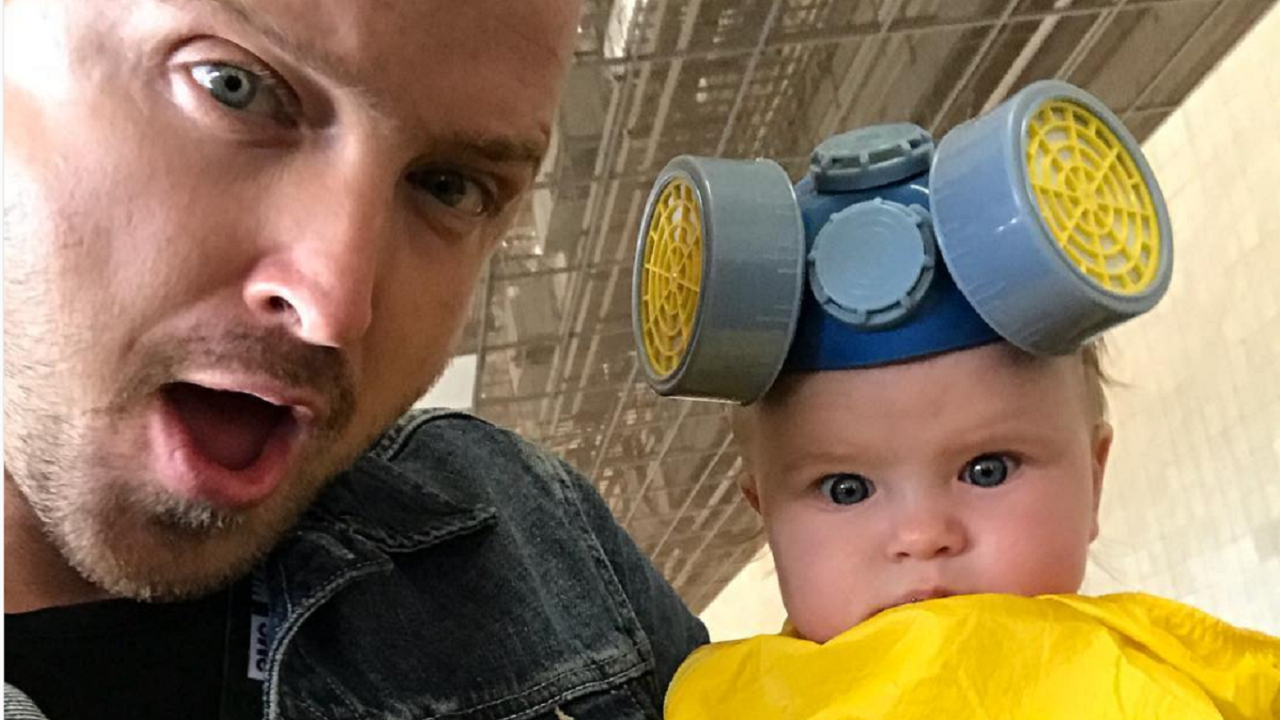 If there's one thing that Breaking Bad, one of the classic TV shows of the new millennium, will be remembered from, aside from star Bryan Cranston's towering performance, is its attention to detail. The show was meticulous in painstakingly showcasing all the small steps along Walter White's slow climb – or should I say descent – from family man to drug kingpin.
It seems that Cranston's co-star, Aaron Paul, learned a few things from playing Jesse Pinkman, Walter White's partner-in-crime, throughout the series. (And after it ended, in the recently released El Camino: A Breaking Bad Movie.)
Last year, at the 2018 Comic-Con in San Diego, Paul brought his baby daughter on stage in a tiny hazmat suit, just like the one he wore on the show when cooking meth for Gus Fring. And it turns out that Paul had had that suit stashed away from half a decade, before he even had a daughter, just waiting to put her in it.
Paul recently appeared on Live! With Kelly and Ryan, where he told the story. He was at SDCC in 2013 and he saw the suit on a baby doll. "I actually got that outfit the last time I was at Comic-Con five years previous to this," Paul said. He promised himself he was going to put his future child in it.
"I went, 'I'm going to keep this and put it on my baby one day,'" he said.
In February of 2018, his wife Lauren gave birth to their daughter, Story. A few months later, back at Comic-Con, Paul kept that promise and brought his daughter on stage all Hamzat-suited out.
View this post on Instagram
The kid looks adorable, but hopefully won't be putting that suit to use anytime soon. Ryan Seacrest joked about little Story Paul following in her father's fictional footsteps, suggesting Aaron might be "sending the wrong message." Paul was quick to respond: "Look, don't do meth."
Watch Paul's appearance on Live With Kelly and Ryan: