The Full 'Breaking Bad: El Camino' Movie Trailer Is Here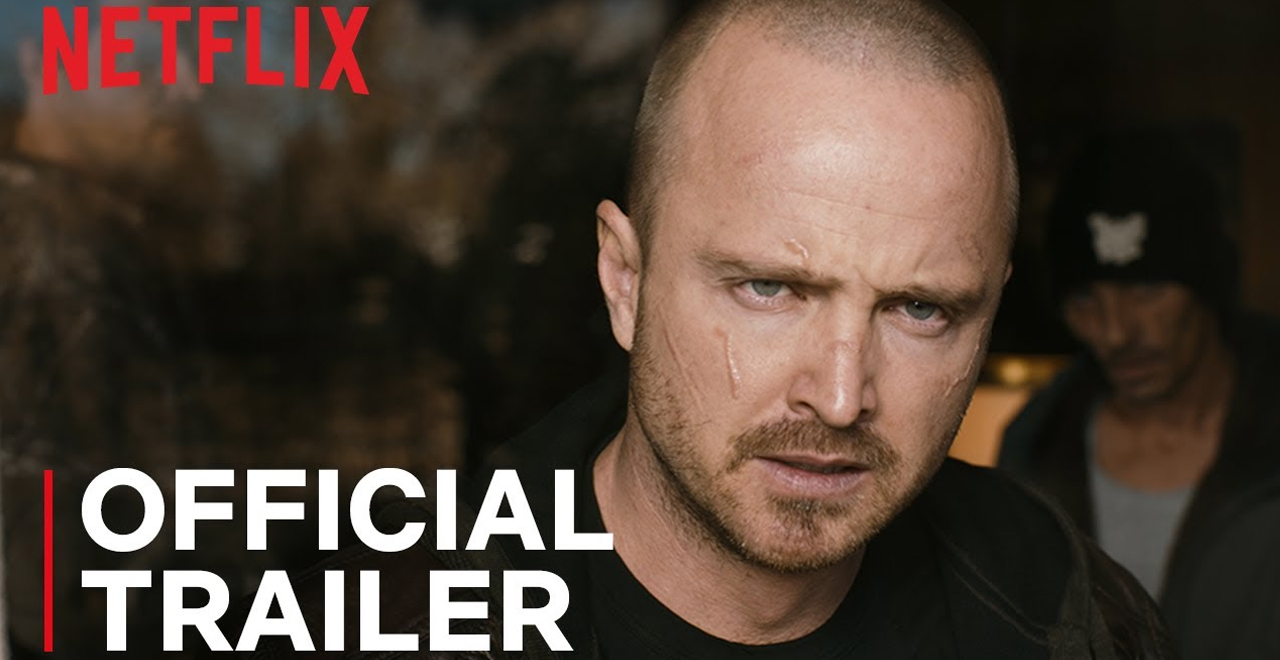 Yesterday, the second teaser trailer for the upcoming Breaking Bad movie came out. It was definitely a teaser, as it gave us almost nothing to work with. But it did give us Aaron Paul as Jesse Pinkman, sitting in the titular El Camino and listening to a radio report on the carnage that ensued during Walt's rescue operation in the series finale.
Jesse is still in the car he used to escape the neo-Nazi compound, and it's clearly not long after the events of the show's final episode. But that's about all we got.
Until today! A full trailer for El Camino: A Breaking Bad Movie has dropped!
This time, there's meat on the bone, as we get a real glimpse of Jesse's plight as he attempts to outrun his past and the cops, and forge a new life, free of Walter White's shadow.
The trailer strikes a somber, mournful tone, showing a scarred, bearded Jesse emerging from the shadows and cleaning himself up with the help of Badger and Skinny Pete; hiding from the cops at every turn; looking over photos of the people he lost on his journey from hapless hood, to partner in a major meth operation, and finally to perhaps its most tragic victim. Long gone is the goofy "science bitch!" Jesse from the show's first few years.
The good news is that we will likely see some of those earlier years, and old characters, with the news that Jonathan Banks will be back to reprise his role as Mike Erhmantraut, despite having perished on Breaking Bad. Does that mean we'll see Walter White too, in some incarnation? I would think so. Especially when you consider the shot about 56 seconds into the trailer, where two men are overlooking a lake. It looks a lot like the location where Walter killed Mike, and those men look a lot like Walter AND Mike. The plot thickens!
Despite such fun speculation, the focus here is clearly on Aaron Paul's Jesse, and he deserves it.
The Jesse in El Camino is bruised, battered, clearly looking for a way out of all of this, and perhaps even seeking a little revenge. Who's left to deserve it is unknown, but despite the bleak, low-key feel of the footage, it becomes clear by the end that Jesse is up to something, and that it will likely involve violence.
Check out the trailer, and try to hold your horses until the movie's premiere, which hits Netflix on October 11: