Packers QB Aaron Rodgers To Guest-Host Jeopardy After Playoffs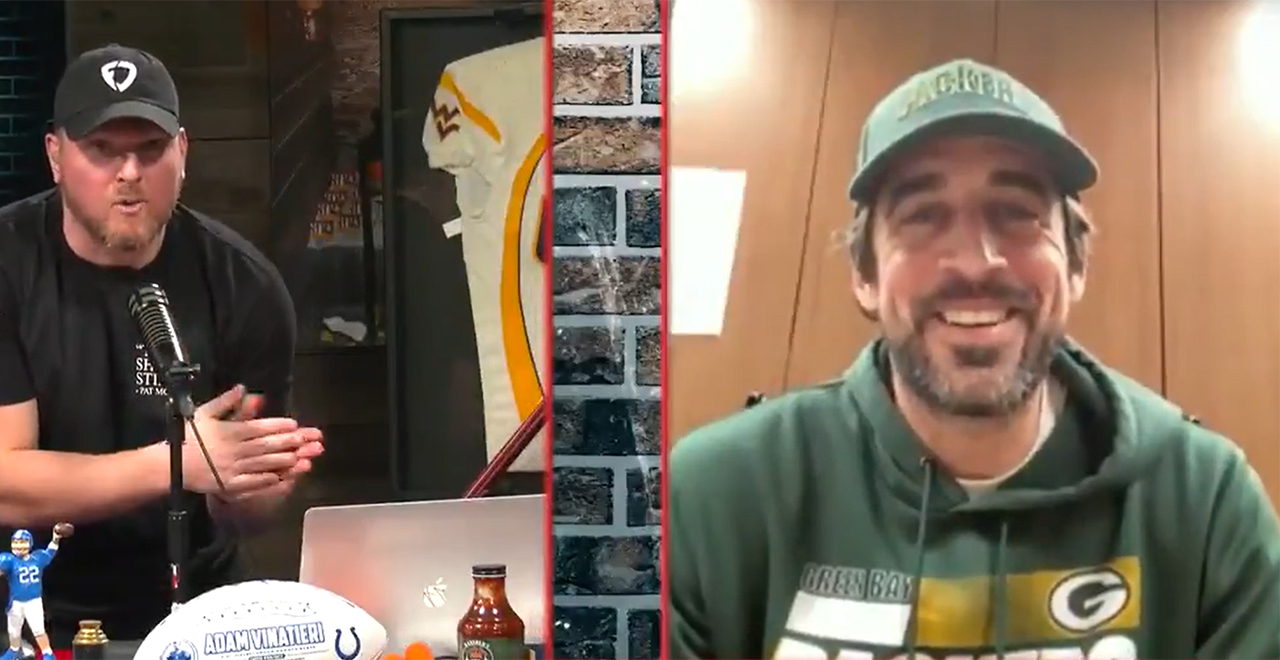 For 36 years, Alex Trebek and his famous mustache were the face of Jeopardy. In November, the beloved game show host passed away after a valiant battle with cancer, and now the producers of the show are scrambling to find a replacement. But whoever takes over for Trebek will have big shoes to fill, and the people behind the decision are not taking it lightly.
Many names have been tossed around, and several celebrities will appear as guest hosts over the next few weeks before a final decision is made. Ken Jennings, the popular former champion with a large Twitter following and quick wit, went first, Katie Couric is coming soon, and now a football player with a history of competing may be next. But potentially not until after the Super Bowl.
Green Bay Packers quarterback Aaron Rodgers is a longtime fan of the show and even won the Celebrity Tournament in $50,000 (and donated his winnings to the MACC Fund (Midwest Athletes Against Childhood Cancer).
The QB, currently prepping for his team's matchup against the Los Angeles Rams in this Saturday's divisional round of the NFL playoffs, appeared on the Pat McAfee show and spilled the beans.
"I'm really excited about it. We've been talking about it for a little bit," Rodgers said. "I think I may have jumped the gun a little bit so I apologize to 'Jeopardy' if they wanted to announce it, I just got so excited on the show earlier. It just went down the last couple of days, us figuring it out. It is very exciting, it's for the offseason, we'll be even more excited when that opportunity gets a little closer."
BREAKING NEWS: @AaronRodgers12 is going to guest host Jeopardy #PatMcAfeeShowLIVE pic.twitter.com/u03VFDVRvO

— Pat McAfee (@PatMcAfeeShow) January 12, 2021
The former MVP and Super Bowl champion told McAfee how much the opportunity means to him, as a huge fan of the show.
"The show has been so special to me over the years," Rodgers said. "It's been a staple at my house here in Green Bay for the last 16 years – 6 o'clock watching Alex and trying to get as many questions as I can. When the opportunity came up in 2015 I mean that was a dream come true, it really was, to be on there, to get to meet Alex was just such a special moment, and we're all obviously sad about his passing. I've said it before I think when he passed, but there's this nostalgic connection to certain figures in our life based on our childhood and where we were at and the times we had those memories, it almost makes these people feel like family, like you know them."
The odds of Rodgers hanging up his cleats and taking over for Alex Trebek anytime soon are probably pretty low. The show's producers are considering a slew of other potential hosts, including LeVar Burton and Jane Lynch, but Rodgers has proven himself to be more than capable of handling the show's material, so never say never.