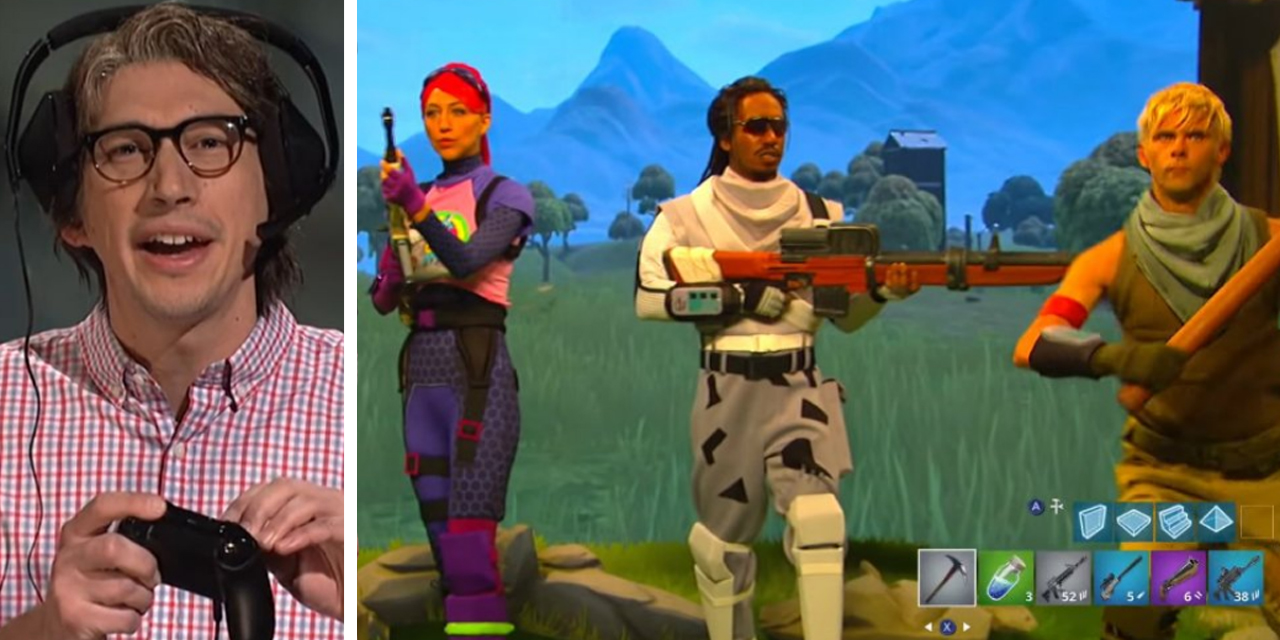 Credit: YouTube/Saturday Night Live
You've seen it all over the internet. You know the dances. You probably don't understand the hype—but Fortnite is alive and well and still absolutely dominating the video game world.
That being said, many parents are doing their best to get into the game and the culture surrounding it in order to better relate to their kids and the crew over at SNL couldn't help but poke some fun at the situation.
Adam Driver portrays the clueless and insecure 'WilliamMcTavish1972'; a 40-something dad desperate to learn the ins-and-outs of the game in order to outplay his ex-wife's new husband, Rick, who has been using the game to connect with his son. Grabbing a controller, he's thrown into a squad with two teenage players (Pete Davidson and Kyle Mooney) and jumps into the fray.
SPOILER ALERT: It does not go well.
Running into walls, crouching incessantly, dancing while his teammates are brutally gunned down next to him—WilliamMcTavish1972 simply isn't made for the unforgiving world of battle royale combat. Hell, the poor guy can barely hold a controller.
But if his tenacity and courage don't bring a dang tear to your eye, nothing will.