Adam Savage Has Built a Flying Iron Man Suit out of Titanium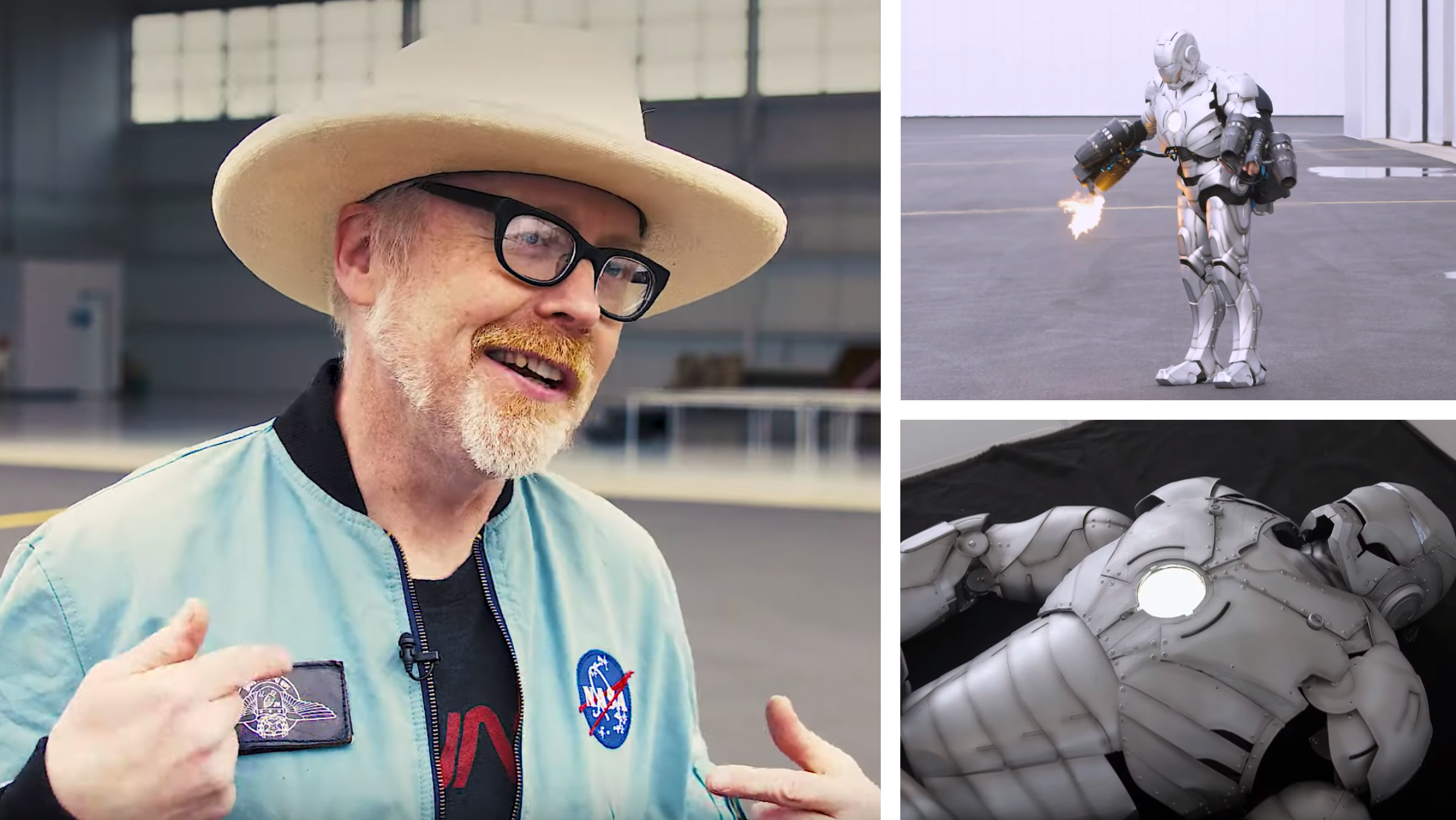 With the mantle of Iron Man up for grabs, Adam Savage of Mythbusters fame is throwing his hat, err… helmet into the ring, and it's an impressive one at that.
With a little help from the Colorado School of Mines, Adam was able to 3D print an ultra-thin titanium replica of Iron Man's suit based on Marvel's actual schematics. It looks as impressive as it sounds and it's even bulletproof like the real thing.
In lieu of Stark's repulsors, Savage invited his friends from Gravity Industries who pride themselves on their 1,000-horsepower jet suits.
"I swear, if Tony Stark was not fictional and he was making an Iron Man suit right now, this is precisely how he would do it and this is the exact technology he would be using," Adam said.
Granted, the suit hovers more than it actually flies but that doesn't keep it from being ridiculously cool.
"You feel all these engines—all five engines all around you—go from zero and cold up to sitting at about 30,000 rpm and idling, and you can just feel the sensation of power," said chief test pilot and founder of Gravity Industries, Richard Browning.
Adam's flying Iron Man suit will be featured in his new Discovery Channel series titled Savage Builds. Hopefully, next, he tackles how to build a hammer that can harness lightning from the sky.