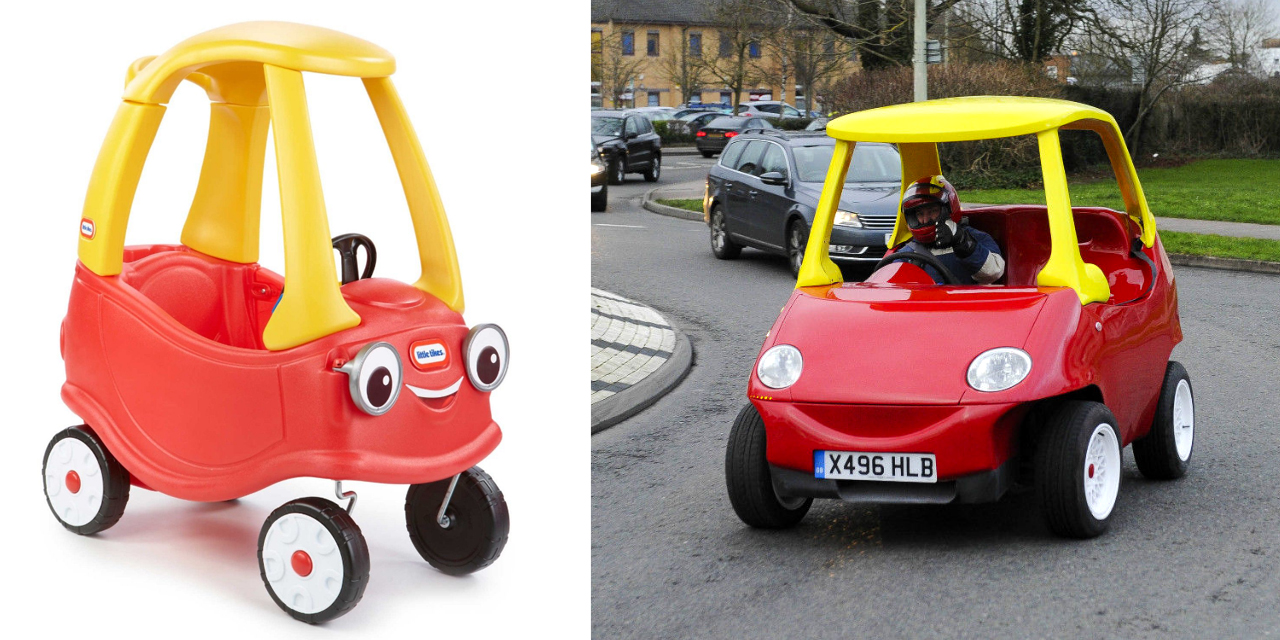 Credit: Little Tikes / John Bitmead/Attitude Autos
You probably still remember scootering around in the classic red and yellow coupe made by Little Tikes. Despite being powered only by little feet, they provided countless children with the first true feeling of being behind the wheel of a vehicle.
While most eventually grow out of their desire to pedal around these toy cars, John Bitmead, a mechanic in the Oxfordshire, has never seemed to shake his yearning to jump back into the plastic driver's seat.
So he did what any sane man would do – spent five months converting a Daewoo Matiz into a rideable, drivable Cozy Coupe for adults.
The attention to detail is incredible—from the bright yellow roof to the over sized cup holders to the very noticeable lack of windows.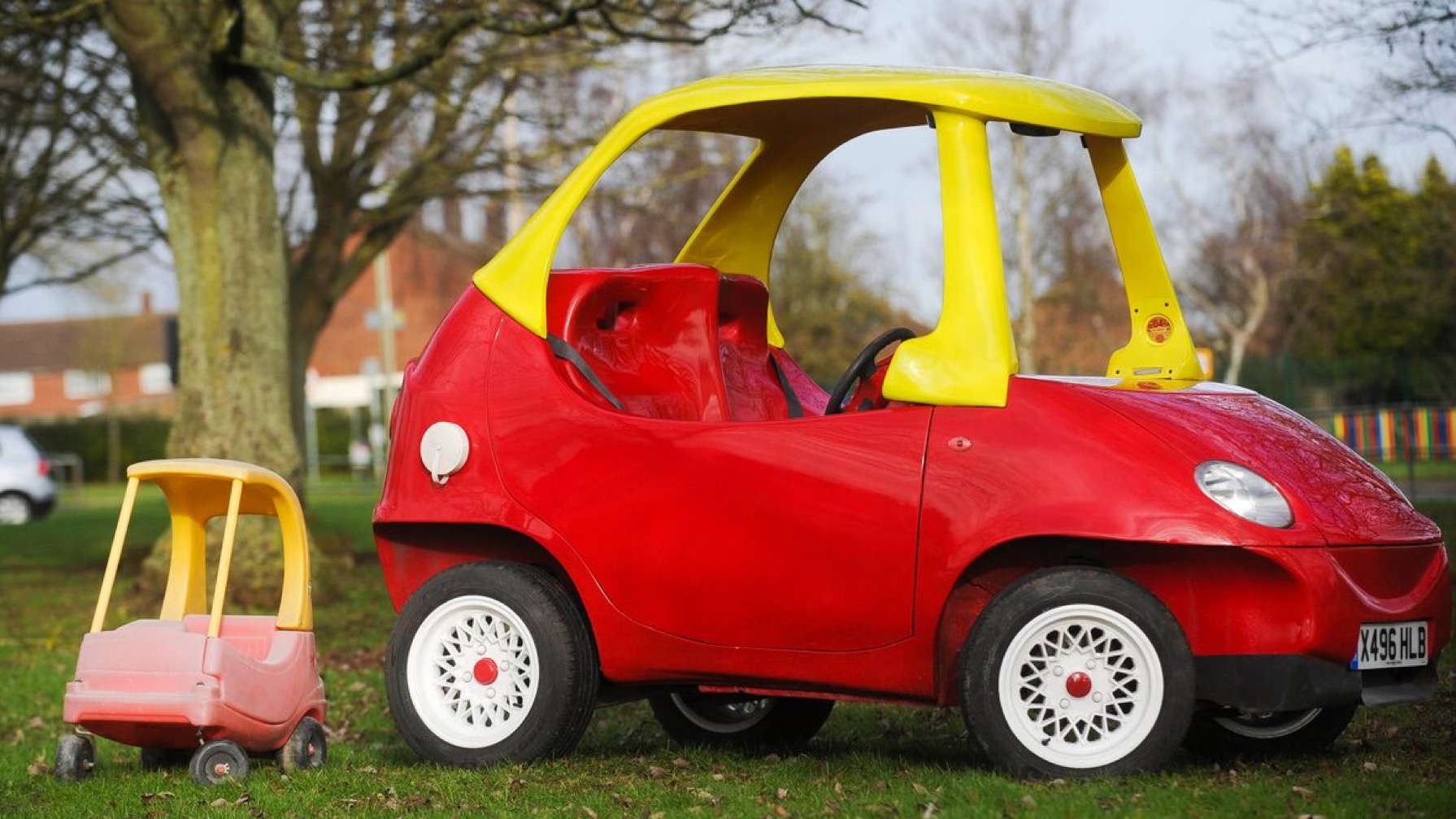 The original Little Tikes Cozy Coupe typically runs around $50, significantly less than the £4,000 it cost to build this most recent model. Considering Bitmead's version can hit 70mph at the simple push of a pedal, though, the increase makes sense.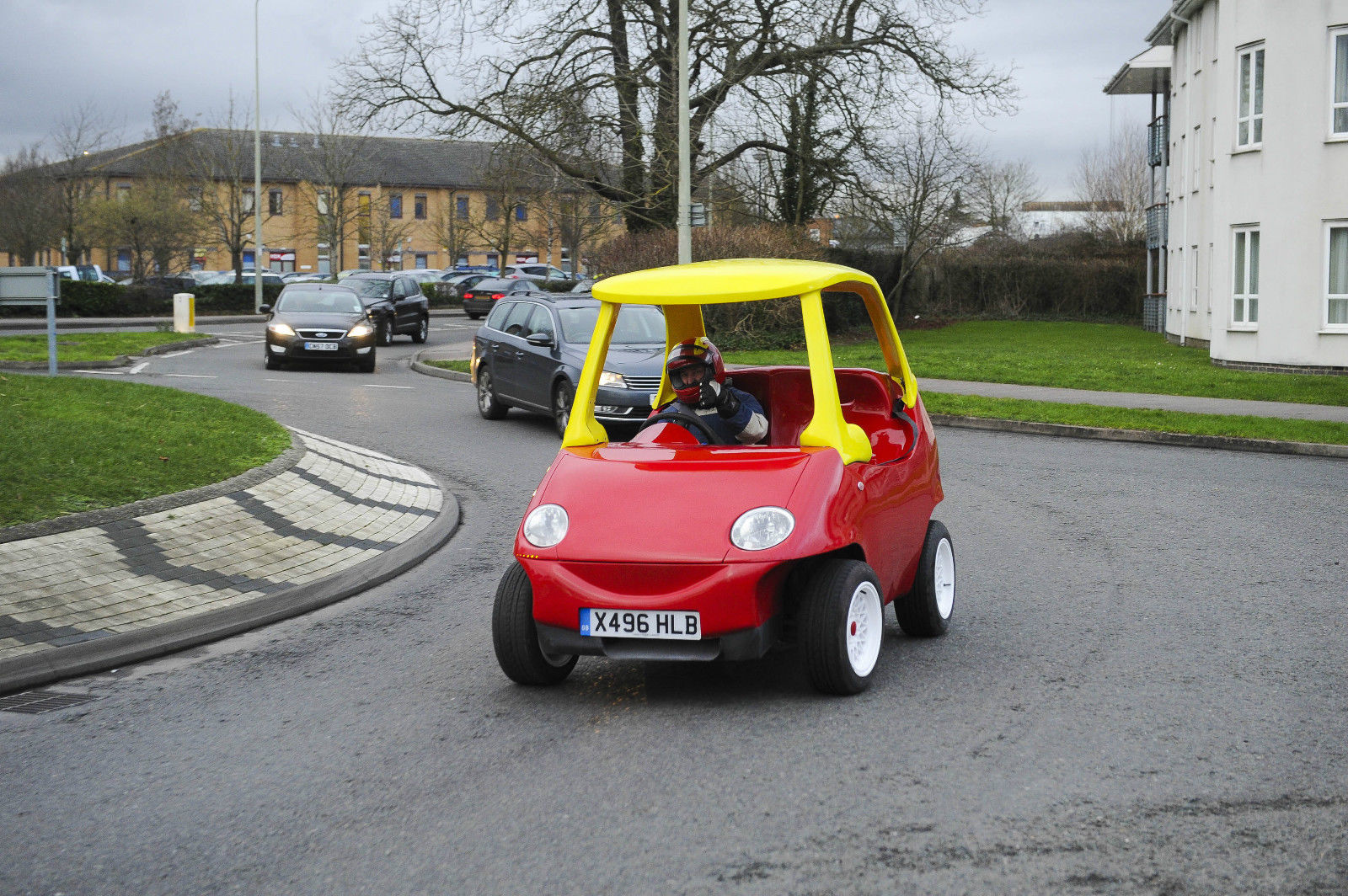 "We took it on the motorway once, but I'm too scared to do it again in case we cause an accident," Bitmead told Metro UK.
Fortunately, this version also includes airbags, mirrors, and turn signals for when someone is brave enough to take it onto the open road.
Under the hood, the car is powered by an 800cc gas-powered engine borrowed from the original Daewoo and can allegedly go from 0-62mph in 17 seconds—just slightly more powerful than a toddler's scampering feet, we'd say.
"I just thought what a wonderful idea to make something like that, but real." Bitmead told the BBC. "As soon as I thought about it, I thought I know the car straight away. It's got to be one of these."