Airline in Japan Shows Where Babies Will Be Sitting on Your Flight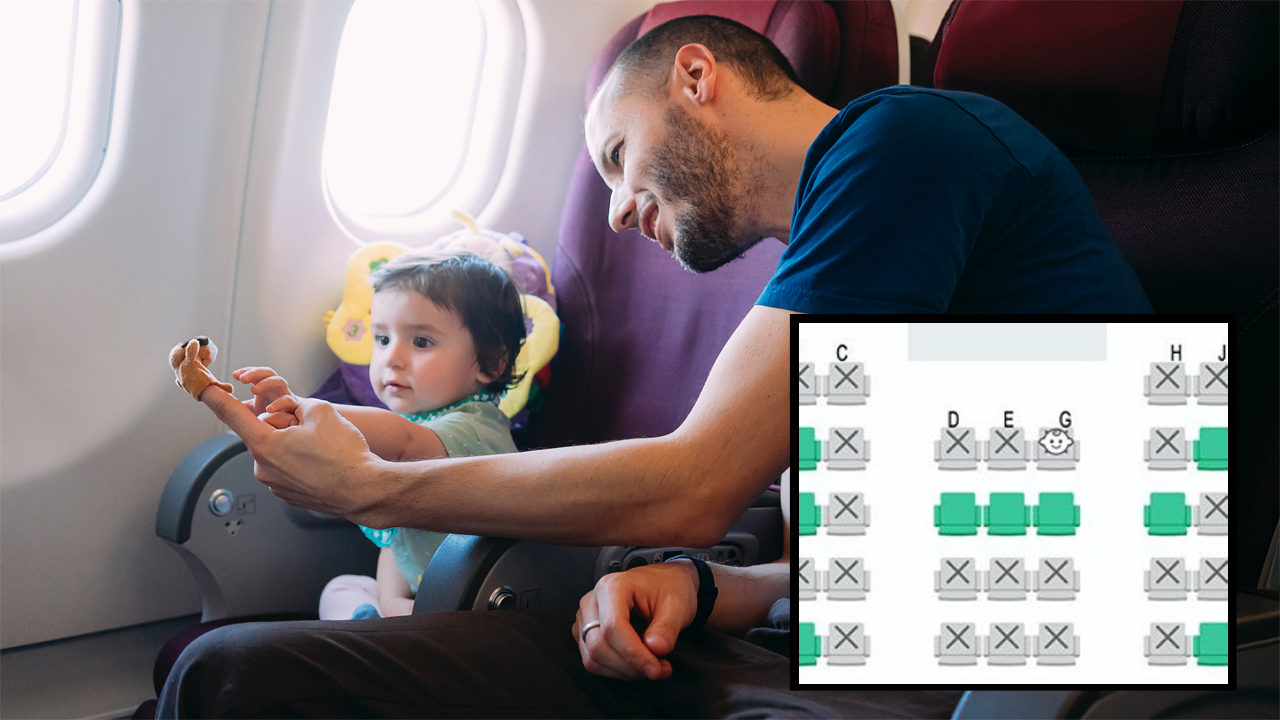 You'd think flying in a giant metal tube in the sky would be a fantastic enough concept to keep anyone entertained for the duration of a flight, but clearly babies don't appreciate the "whole new world" that Aladdin and Jasmine sang about. In fact, crying babies are basically synonymous with air travel at this point.
Instead of just providing passengers with another Jack Daniels and hoping for the best, one airline has begun posting seating charts that show exactly where tiny humans will be sitting.
The Instagram account The Points Guy noticed the tiny baby icons while on Japan Airlines' website: "Notice anything special about this @japanairlines_jal seating chart? 👶 That's right- the Japanese flag-carrier is now showing where infants are sitting so you can choose your seat accordingly."
According to its website, Japan Airlines uses these indicators to alert other passengers that a child between 8 days and 2 years old will be sitting there. While no one wants to be stuck next to a screaming toddler on a transcontinental flight (parents most of all), this new method definitely has some massive flaws.
First of all, we all know there are people out there who might try to prey on children and this basically acts as a free roadmap. For the same reason my parents told me not to tell someone I was home alone when I picked up the phone, we shouldn't allow just anyone to choose seats next to our kids.
Secondly, on the off-chance that a passenger gets "stuck" with a seat next to your child, you get to look forward to meeting someone who has been dreading your presence before you've even met them. As someone who makes horrible first impressions all on his own, I don't need any help from this website, thanks.
Possibly most importantly, though, is that this is basically a system targeted at parents. As The Points Guy stated, "While this is a helpful perk, it might feel a little shame-y for the parents," and he's right. It's the airline equivalent of a scarlet letter just because you're tending to your child while traveling.
So instead of baby indicators, how about we alert passengers about the things that really matter, like, where is the guy who's going to prop his gross bare feet on the armrest in front of him? Who brought pungent homemade eggsalad sandwiches because they're trying to be thrifty? Where are the people who only believe in n̶a̶t̶u̶r̶a̶l̶ deodorant?
I'm all for alerting your passengers, Japan Airlines, but let's make sure it's for the right things.