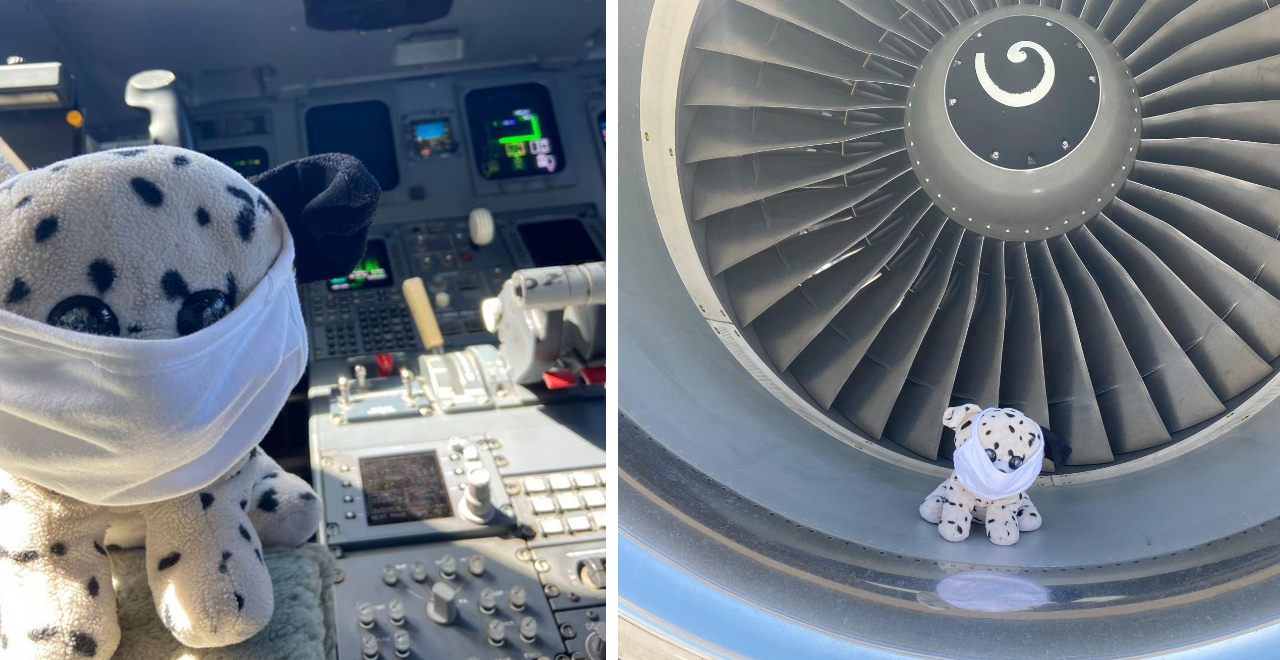 Credit: Facebook/Cincinnati/Northern Kentucky International Airport
Since reading Corduroy as a kid, the idea of brave stuffed animals going on extraordinary journeys has stayed near and dear to my heart. Of course, this type of thing doesn't typically happen in everyday life – that is, until Cincinnati airport staff stepped in to give a very special stuffed dalmatian the adventure of a lifetime. Traveling with kids is exceedingly difficult – long behind us are the days of packing the morning of a flight, haphazardly throwing things we might need into a suitcase before leaving for the airport an hour before our boarding time. These are the times of checklists, carefully-packed bags, and trying desperately to keep track of everything (and everyone) until they're all safely buckled into their seats on the plane. Sometimes, things inevitably get left behind.
On a recent flight from Cincinnati to their home in Florida, the Ronco family left behind a very important member. 6-Year-old Jaydence's stuffed dalmatian, Masch-Masch, sat sadly at the Cincinnati/Northern Kentucky International Airport as his family boarded their plane. Masch-Masch was no ordinary stuffed animal – he had been gifted to Jaydence by the judge on the day of his adoption. This was a pup with a particularly special meaning.
"I think our son was half asleep when he left Masch-Masch at the terminal," Jaydence's father told the Associated Press. "Under normal circumstances, he would never forget him."
The airport staff knew how important this pup must have been to its owner, so they set out to find them. The airport's Facebook page posted a message with a picture of Masch-Masch (who they nicknamed "Jet") in the hopes of reuniting the stuffed dog with its human. Instead of sitting back and waiting for a frantic parent to call and claim the lonely dalmatian, they decided to give him the VIP treatment. Masch-Masch got an airport tour fit for a king, and the airport documented the entire thing on their Facebook page. They even made sure their guest was wearing a mask, to keep him healthy and safe until he returned to his owner.
Masch-Masch visited the runway,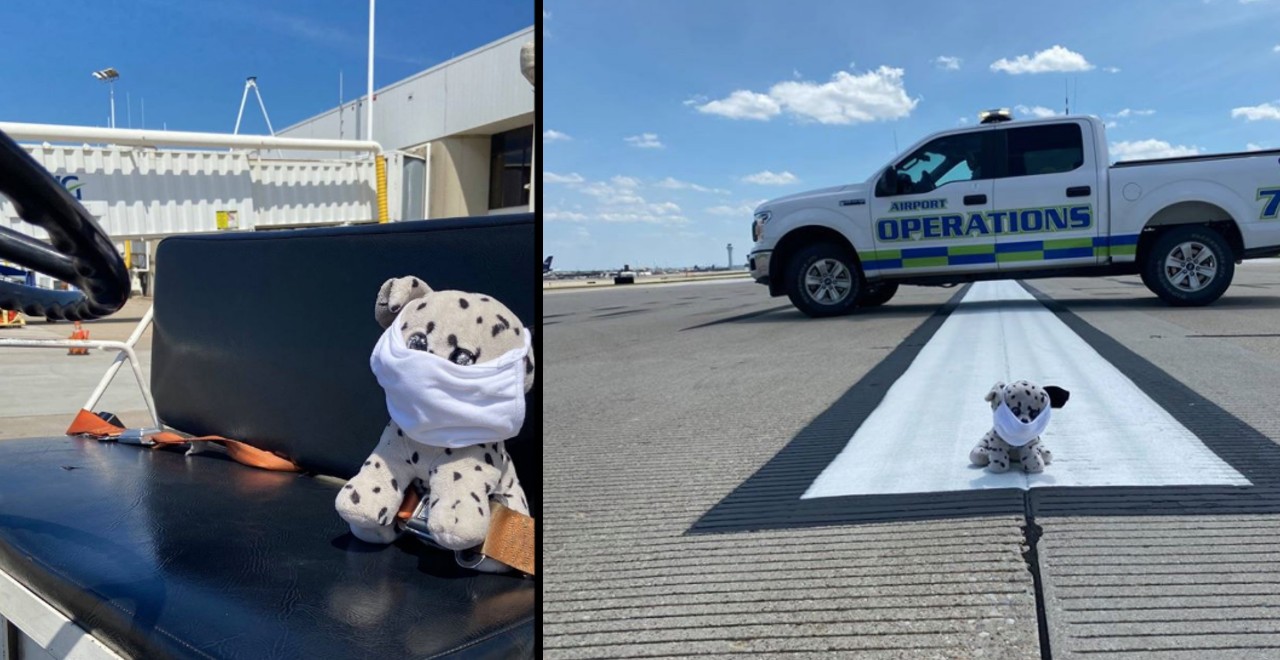 Watched planes take off, and even made a furry friend.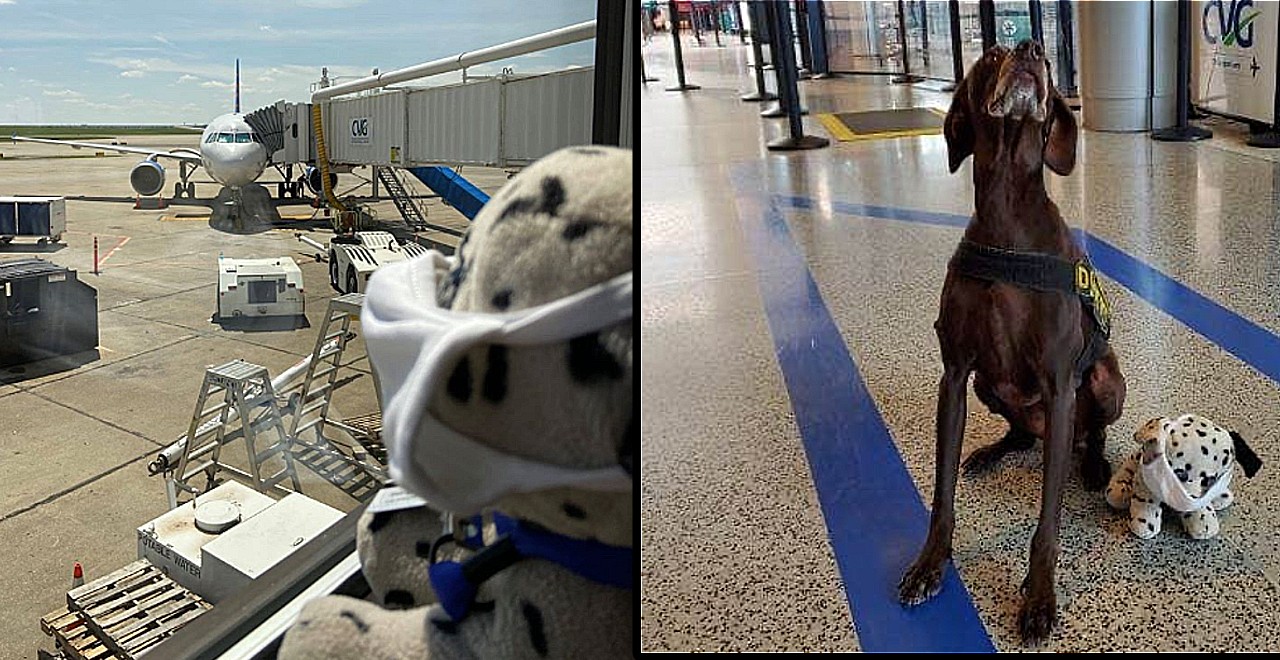 Finally, after a long but exciting adventure, the airport flew Masch-Masch to St. Pete-Clearwater Airport, where he was reunited with his family. The Cincinnati/Northern Kentucky International Airport shared in a Facebook post, "We are so happy that we got Masch Masch home! Thank you SO much to all of our followers, who helped us spread the word. A huge thank you to our friends at Allegiant and St. Pete-Clearwater International Airport, who both went out of their way to help." It took a village, but Masch-Masch is home. Even under his mask, it's clear that Jaydence is grinning – and so are we.