With Four Season Renewal, Always Sunny Will Be Always Running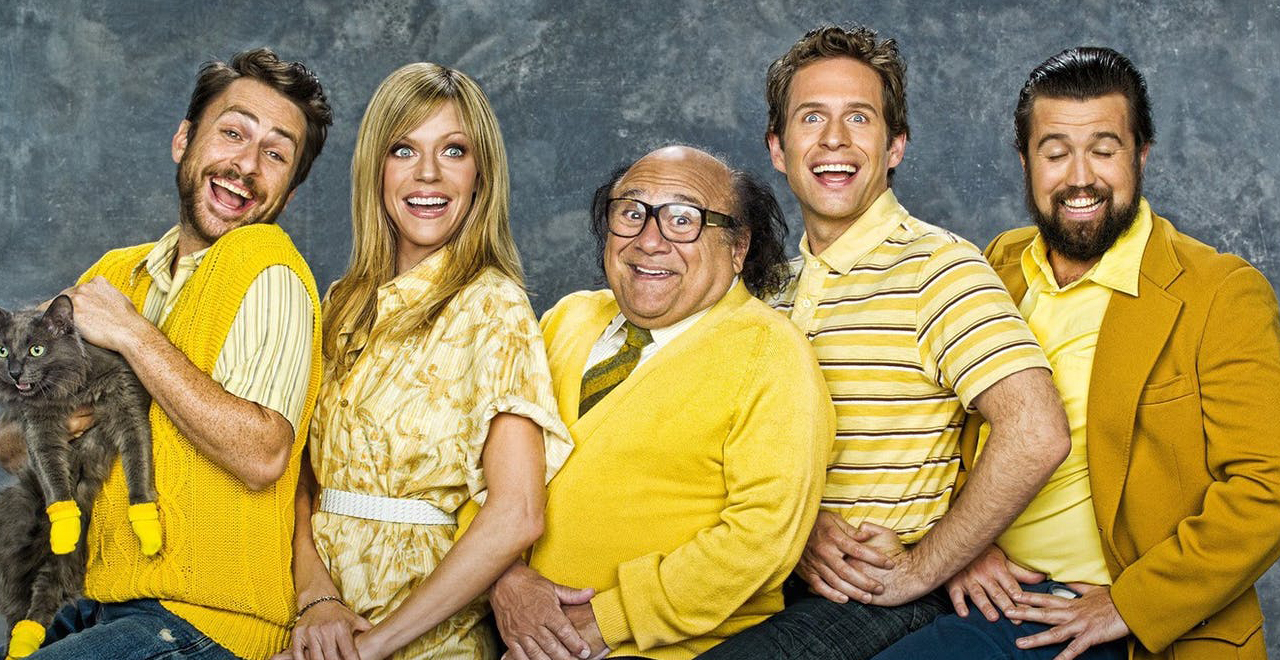 In the midst of the insane flood of Disney's Star Wars news, which includes approximately 300 new Star Wars shows, 200 new Marvel shows, and dozens of new Pixar/animated shows, some news broke about another little show that is honestly somehow even more insane.
It's Always Sunny in Philadelphia was renewed. For four more seasons! This means that the insane sitcom (I know I keep using that word but there's an episode where Danny Devito bursts out completely naked and lubed up from inside a couch so wtf word should I use instead?!) will run for at least 18 years.
Variety broke the news yesterday that the show, which is also FX's longest-running ever, will be on the air seemingly forever, and will now break its own record as the longest-running live-action comedy ever.
The previous record-holder, before Always Sunny snatched the belt when it was renewed for season 15, was The Adventures of Ozzie and Harriet. If the characters in that show, or, honestly, any of the people who watched that show, saw Always Sunny, their heads would LITERALLY explode. And yes, I know what literally means.
Always Sunny is the brainchild of Rob McElhenney, who stars with Charlie Day, Glenn Howerton, Kaitlin Olsen, and Danny Devito, and centers around the misadventures of the five friends and the pub they own in Philadelphia. Every character is insane (I know I know, but it's true) in their own way. (If you ever have a few mins and want a good laugh, read the character descriptions on Wikipedia
The characters somehow endure, and so does the show, even in these tumultuous times. This is honestly great news.
2020 has upended life in a lot of ways, but it can't rob us of the joy this unhinged sitcom provides and will continue to provide, for at least a few more years!