Hayden Is Back as Vader and all the Other Star Wars Bombshells Disney Dropped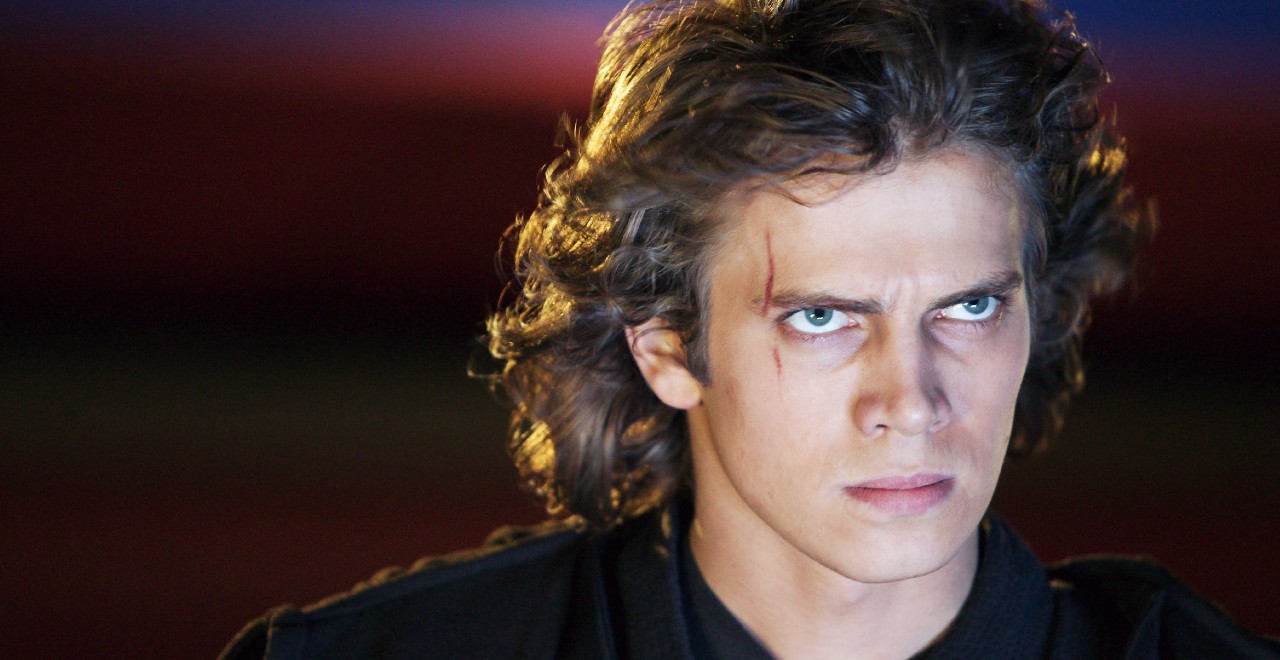 Disney dropped a metric ton of Star Wars and Marvel news Thursday, but among some of the coolest developments is news that Darth Vader is back, and so is the man who controversially played him. Hayden Christensen will be reprising his role as Vader in the Obi-Wan Kenobi miniseries for Disney+, with production on the show starting soon.
Capitalizing on the breakout success of The Mandalorian, Disney+ announced a whole new slate of shows that will debut on the streaming service, including 10 new Star Wars shows and 10 new Marvel shows.
What a time to be a Star Wars fan pic.twitter.com/iyqVbXShqm

— alex medina (@mrmedina) December 10, 2020
We'll be getting our first glimpse of Vader since the stunning finale of Rogue One, and Christensen's first time back in the suit since Revenge of the Sith. Star Wars fans are PSYCHED over this news, which you would not have expected 20 years ago. However, having Vader, the most iconic Star Wars character, back in a limited series is exciting, and McGregor's Kenobi was great already, so expectations are high for this show, which is set 10 years after their last meeting.
Hayden Christensen returns as Darth Vader, joining Ewan McGregor in OBI-WAN KENOBI. The Original Series begins 10 years after the dramatic events of Revenge of the Sith, and is coming to #DisneyPlus. pic.twitter.com/9WR2npRUkk

— Star Wars (@starwars) December 10, 2020
"It was such an incredible journey playing Anakin Skywalker," Christensen said in a press release. "Of course, Anakin and Obi-Wan weren't on the greatest of terms when we last saw them… It will be interesting to see what an amazing director like Deborah Chow has in store for us all. I'm excited to work with Ewan again. It feels good to be back."
And that was far from all the Star Wars news. Among other announcements, we will have TWO spin-offs from The Mandalorian, including one that has a lot of hardcore Star Wars fans excited, as the people behind Mando (Favreau and Filoni) are teaming up again to bring an "Ahsoka" series, starring Rosario Dawson as Star Wars Clone Wars and Rebels fan-favorite Ahsoka Tano. She played Tano in one episode (so far?) of The Mandalorian.
Ahsoka, a new Original Series, starring @RosarioDawson and set within the timeline of @TheMandalorian, is coming to @DisneyPlus. pic.twitter.com/ZojpCkhPS7

— Disney (@Disney) December 10, 2020
We will ALSO have a new Star Wars movie from Wonder Woman Patty Jenkins, as Star Wars Rogue Squadron hits theaters in two years. Taika Waititi is also creating a Star Wars movie that is expected to be unlike any we've seen yet.
— Patty Jenkins (@PattyJenks) December 10, 2020
Along with these new expansions into the galaxy far, far, away, we're also getting to see some more characters we've grown to love. A Lando prequel series is bringing Donald Glover back to the role that was the best part of the "Solo: A Star Wars Story" movie. We're getting the highly anticipated Andor series featuring the spy from "Rogue One".
"Everything I did, I did for the Rebellion." Andor, an Original Series set in the Star Wars universe, is streaming in 2022 on #DisneyPlus. pic.twitter.com/q2IT2qzEeR

— Star Wars (@starwars) December 10, 2020
ON TOP OF THAT, we're getting some animated shows, one starring C-3PO and R2-D2, and "Bad Batch", which we already have a sneak peak of and it LOOKS AMAZING.
A sneak peek at Star Wars: The Bad Batch, an all-new animated Original Series from Lucasfilm Animation, coming soon to #DisneyPlus. pic.twitter.com/iLYapBk7Vx

— The Clone Wars (@TheCloneWars) December 10, 2020
Finally, Star Wars is going waaay back with "The Acolyte", which is a mystery thriller set in the High Republic era, which has yet to be explored in Star Wars canon. It's a mystery thriller that will take viewers 'into a galaxy of shadowy secrets and emerging dark-side powers in the final days of the High Republic era."
While Christensen as Vader in Kenobi is filming soon and will probably be among the first of the new Star Wars shows, there are a lot of really talented filmmakers working on an incredible slate of shows, taking the exploration far beyond the Skywalker Saga.