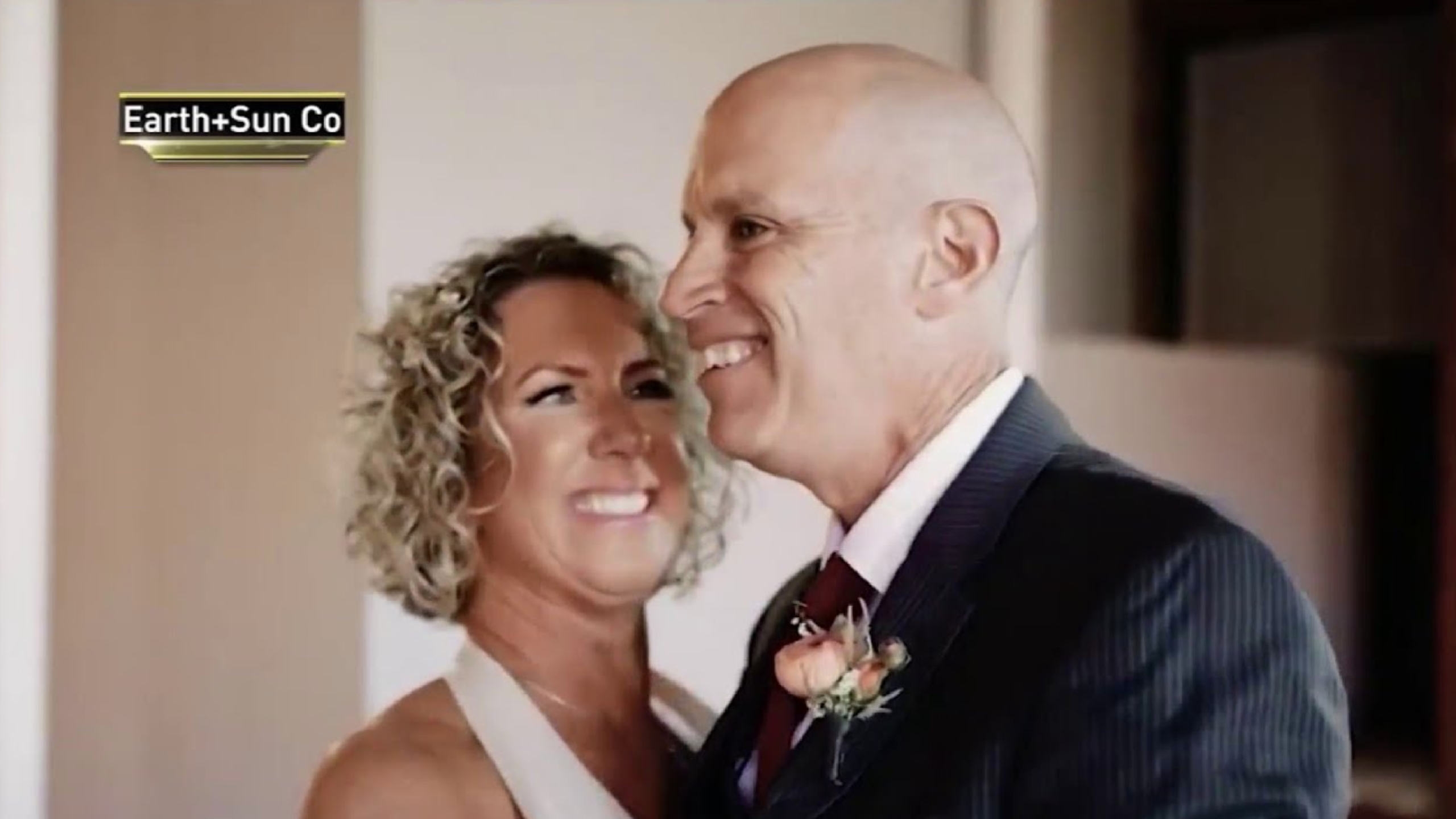 Credit: YouTUbe/NBC New York
Alzheimer's disease is absolutely brutal. It robs people of their memories, and it can be one of the most painful things to go through with a loved one as they slowly start to lose their sense of self and eventually forget who their loved ones are. In terms of health issues, it seems especially cruel to steal someone's mind like that.
But some things persist, and for one Alzheimer's patient, one of the things that persisted was the love he had for his wife. He didn't remember she was his wife, of course, but he remembered the love. And so that's how Peter Marshall and his wife of more than a decade, Lisa, got remarried.
They were sitting together watching a wedding on TV. Peter didn't remember he was already married, but he knew he loved Lisa, so he asked if she wanted to marry him. Of course, she said yes (again).
Lisa told a local news station she felt like the luckiest girl in the world being able to do it all over again. Her daughter is a wedding planner and helped organize the event, which vendors offered for free. Lisa said it was a magical day.
"I can't remember seeing him so happy for so long," she said.
Unfortunately, Peter no longer remembers the vow ceremony from a few months ago. Maybe there will be a third wedding in their future? Lisa said he recently leaned over to her and whispered "Thank you for staying."
Hopefully, some of the optimistic new treatments for Alzheimer's pans out, and we never have stories like this again, but at least for now, we can take solace in their love story, however many times it plays out.