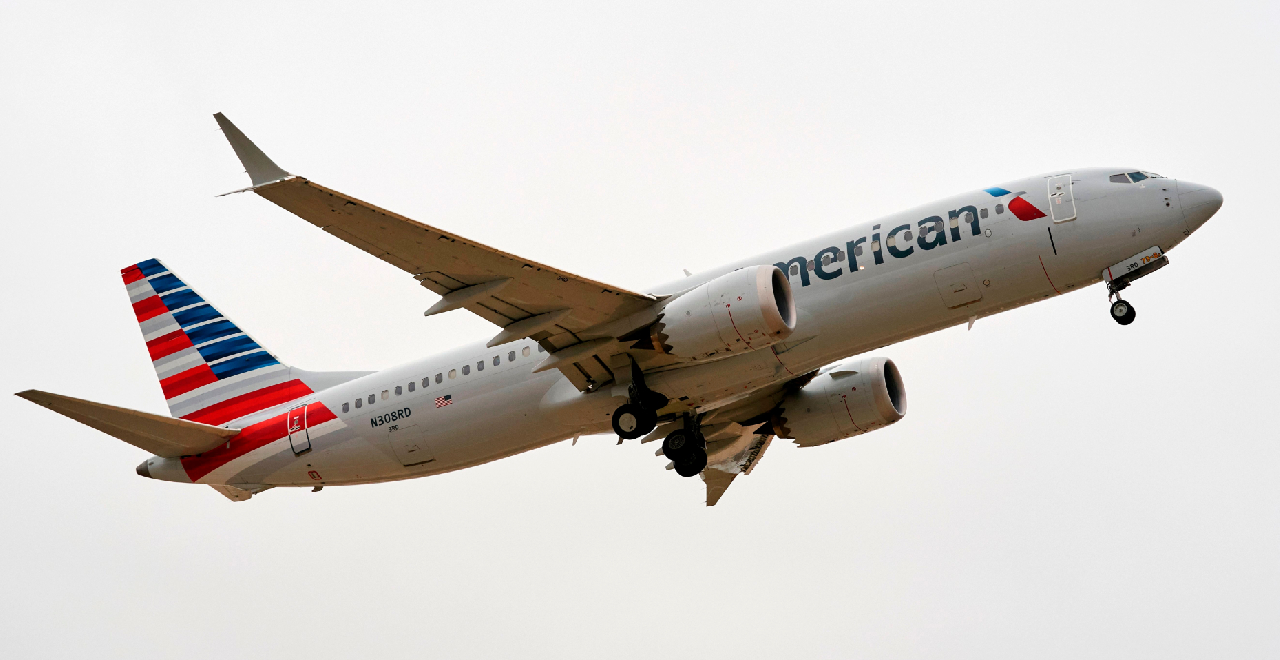 Credit: Getty/Cooper NEILL
An American Airlines pilot saw an unidentified flying object last week and I feel like we're all taking it too lightly. This isn't a kook or someone publishing a clearly doctored photo to accompany some bizarre theory. This is a professional and experienced airline pilot spotting something and determining what that something was has proven difficult.
It was on Saturday when an American Airlines pilot on a flight from Cincinnati to Phoenix told air traffic controllers that he spotted something else flying in the sky, very close to his plane.
"Do you have any targets up here? We just had something go right over the top of us," he said. "I hate to say this but it looked like a long cylindrical object that almost looked like a cruise missile type of thing moving really fast over the top of us."
The FAA released a statement saying air traffic controllers did not see any object in the area on their radar. So that's all totally normal and good! Case closed, move along.
FBI 'Aware' of American Airlines Pilot Reporting UFO Over New Mexico https://t.co/3g5InTQjWz

— TMZ (@TMZ) February 25, 2021
The transmission was caught by a blogger who was trying to pick up a different aircraft with a radio scanner. Steve Douglass published the audio on the aviation blog Deep Blue Horizon. Since the report, the airline has confirmed the authenticity of the transmission.
The blogger determined the broadcast was made over the northeast corner of New Mexico, near Clayton. The FBI is currently investigating.
Now, does UFO necessarily mean aliens? Of course not. It's probably some military test of a missile or something similar, that's the most logical explanation.
Buuuuuuuut (the buts are always where the fun stuff happens), could it be? I mean, the UFO world does seem to be heating up with news and declassifications in the last few years. It does seem like something the government is investigating more thoroughly and is being more transparent about (which, to be fair, is a very low bar and still isn't that forthcoming).
So, there is a non-zero chance airline pilots on a routine flight encountered an object from another civilization, and that is pretty cool. Even if it was some new military weapon they're developing, that would be pretty cool too.
Either way you look at it, something pretty cool happened in the sky of New Mexico last month.