Leaked Photo From Pentagon Report Shows Silver UFO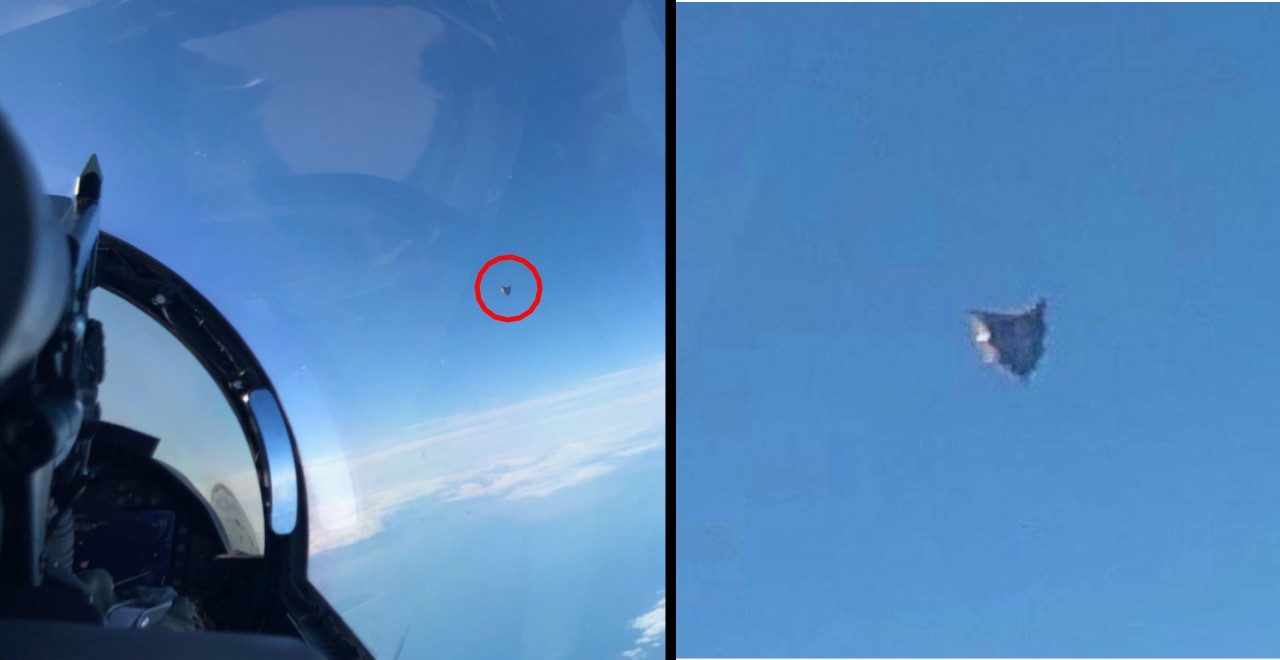 2020 has been a crazy year. We've taken a huge step forward in the UFO conversation and it barely made a blip in the news landscape thanks to COVID. In another step forward, Debrief Media released a leaked photo from a Pentagon report showing an "unidentified aerial phenomena," in this case, what looks to be a silver cube-ish object.
BREAKING: @Debriefmedia has learned of the leak of an unclassified photo, said to have been widely distributed in the Intelligence Community, which purportedly shows what the DoD has characterized as "Unidentified Aerial Phenomena."https://t.co/z9iBnrtRAb

— The Debrief (@Debriefmedia) December 3, 2020
It's been a fun year for space (one of the few areas 2020 was fun). We had news the Pentagon had recovered off-world vehicles, we had baby yoda in space, NASA landing on an asteroid…all pretty cool. But then the wind left our sails when buzzkill astronomers determined the strange radio bursts from space were not from aliens.
But now there's yet another notch to the UFO news column, with this report/slash photo leak!
If you aren't one of the people who read the article, you'll be quick to say "weather balloon, dummy!" but the reporter ran it by several officials who dismissed the idea, saying the object appeared unaffected by the wind.
The photo was taken by Navy pilots in 2018, and the photo has been widely shared in the intelligence community. This would not be the case if there was an easy and obvious answer to what it is.
The leaked reports from the Pentagon state the task force for Unidentified Aerial Phenomena are investigating the possibility this object (and another from last year) could be operated by 'intelligences of unknown origin," according to an intelligence official.
So what's cool about this? The fact that insiders are describing the report as "shocking" and the fact that the ALIEN explanation is not being taken off the table by credible investigators. So, there is a chance!
Is there a perfectly reasonable and rational explanation, grounded in planet Earth possibilities? Sure, of course, but the fact this is making so much noise and isn't easily explained is exciting enough for UFO fans as another story adding fuel to the fire that we're not alone in the universe.