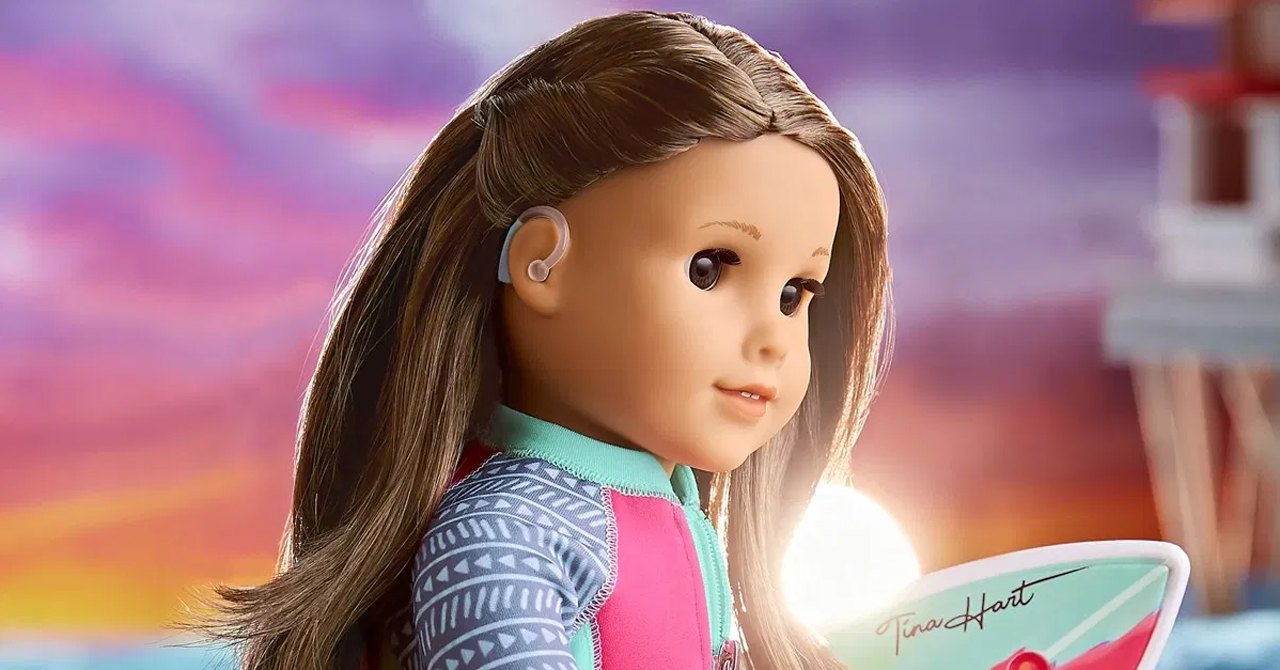 Credit: American Doll
American Girl announced their "Girl of the Year" for 2020 and it's the first doll they've made with a hearing impairment. The doll company has been making a shift to be more inclusive in recent years, and their latest offering, "Joss Kendrick", wears a hearing aid.
I admit, I don't totally understand the American Girl culture, as my daughters are still a touch young for it. According to her story, Joss is a competitive cheerleader and surfer from Southern California. She was born deaf in her left ear and can hear some in her right with the use of a hearing aid. And really, that's the takeaway, that they are featuring a doll with the hearing aid, in a big win for parents of kids with hearing impairments.
It's a cool move by American Girl, as more than 30 percent of children in the U.S. suffer from a disability and hearing loss is the most prevalent. A spokesperson from the company said Joss will help girls learn the importance of thinking beyond stereotypes and in following your ambitions.
The company teamed up with Olympic surfing hopefully Caroline Marks to unveil the Girl of the Year doll. The national champion surfer is helping share the message that passion and hard work can take girls anywhere, even to the Olympics.
The company partnered with experts in hearing loss to help create the doll and they also announced a $25,000 donation to support the work of the Hearing Loss Association of America.
This is the latest move for inclusion made by American Girl, as we recently featured the company for including a model with Down syndrome in their holiday catalog.