Animaniacs Spoof "Jurassic Park" In First Clip From Series Reboot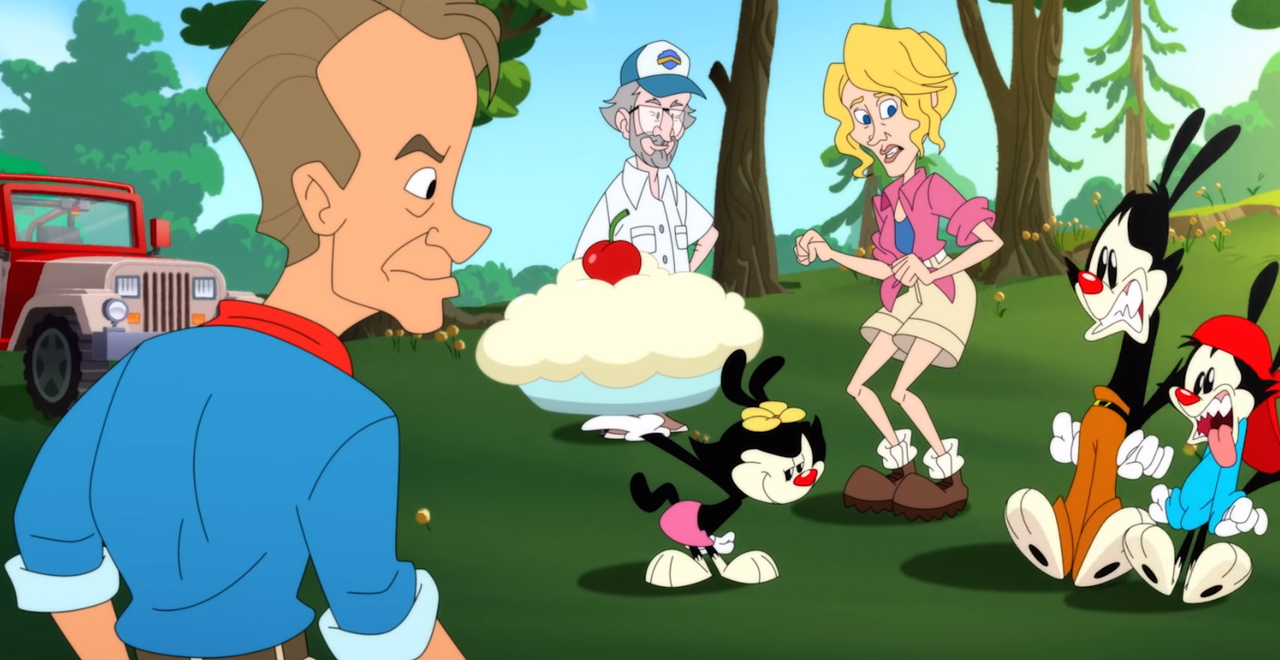 Thanks to a dearth of creativity and an explosion in content outlets, the last few years have become an Oprah-style "everybody gets a reboot!" free-for-all. Not all of the properties being revisited are deserving of a second-life, but there is one unexpected series that couldn't be more welcome.
That's Animaniacs, the beloved 90s cartoon that took loving, biting aim at Hollywood and pop culture via it's three zany stars, Wakko, Yakko, and Dot. The series returns with all-new episodes on November 20th, we recently got treated to some behind the scenes footage and now Hulu has released a new clip that makes it clear that the show has lost none of its edge, humor, or charm.
In the clip, the Animaniacs revisit Jurassic Park and go meta, reimagining the scene whereupon the cast of the classic Spielberg movie arrives on the island and sees something amazing – but it isn't dinosaurs. It's the resurrection of Animaniacs.
"This species of cartoon has been extinct since 1998," Dr. Sattler says, cleverly reintroducing the show to fans. "These haven't been seen on TV since the Golden Era of animation."
Check it out: