Hulu Shares Behind-the-Scenes Footage of November's Animaniacs Return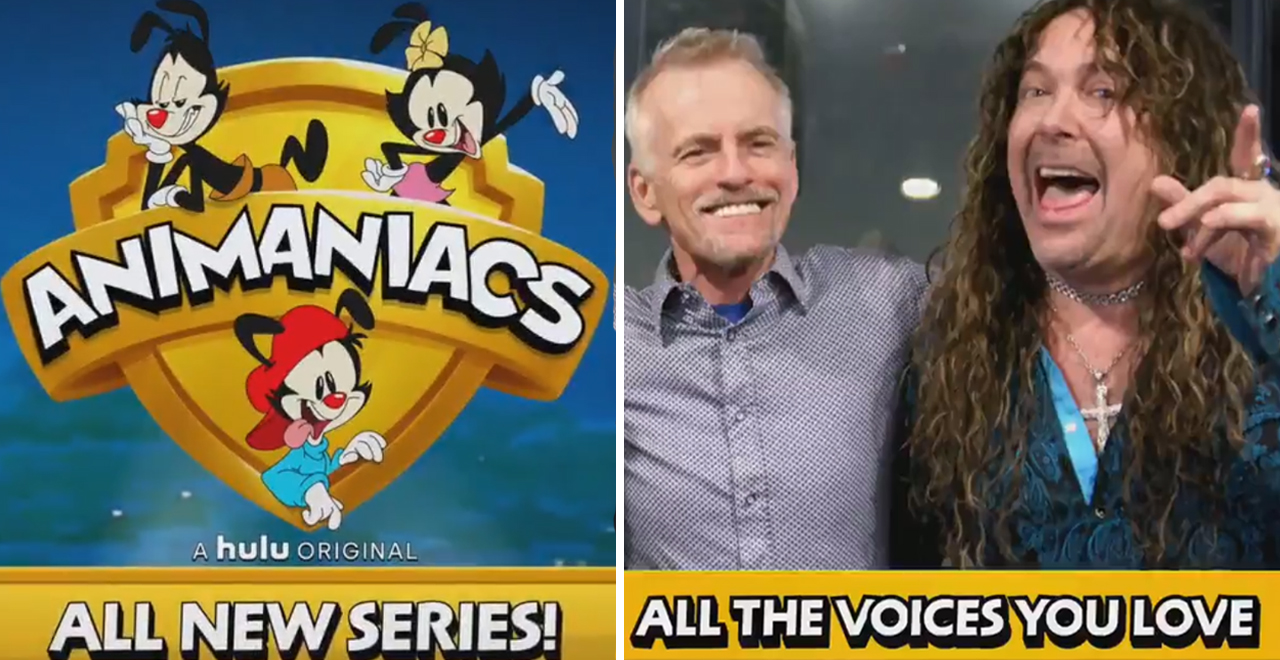 Of all the reboots and remakes and reimaginings and sequels and prequels and legacyquels that have bubbled up over the past few years, few are as universally approved of as the forthcoming Animaniacs relaunch.
Ever since it was announced, the internet has been nothing sort of delighted at the news that the irreverent, pop-culture saturated cartoon from the 90s was coming back. And animation is the one type of Hollywood production that was able to soldier on despite the pandemic and the quarantine and 2020 in general.
As we've previously shared, the new episodes feature the entire original cast, including Rob Paulsen, the voice behind Yakko and Pinky, of the beloved Pinky and the Brain.
The new series debuts in November, but yesterday, to celebrate the 27th anniversary of the original show, Hulu released some teaser footage, complete with a behind-the-scenes look at the current production.
The footage was tweeted out with the caption: "Happy Birthday Animaniacs. To celebrate the 27th anniversary of the original series premiere, we're giving you a special behind-the-scenes look of your favorite voice cast at work. Stream brand new Animaniacs on November 20th, only on Hulu."
Check out the footage below and get ready for November 20th!
🎉 HAPPY BIRTHDAY ANIMANIACS! 🎉

To celebrate the 27th anniversary of the original series premiere, we're giving you a special behind-the-scenes look of your favorite voice cast at work.

Stream brand new episodes of #Animaniacs on November 20th, only on Hulu! pic.twitter.com/CQSIQo1lq2

— Hulu (@hulu) September 13, 2020