Armored Truck Spills $175,000 and Good Samaritans Are Returning It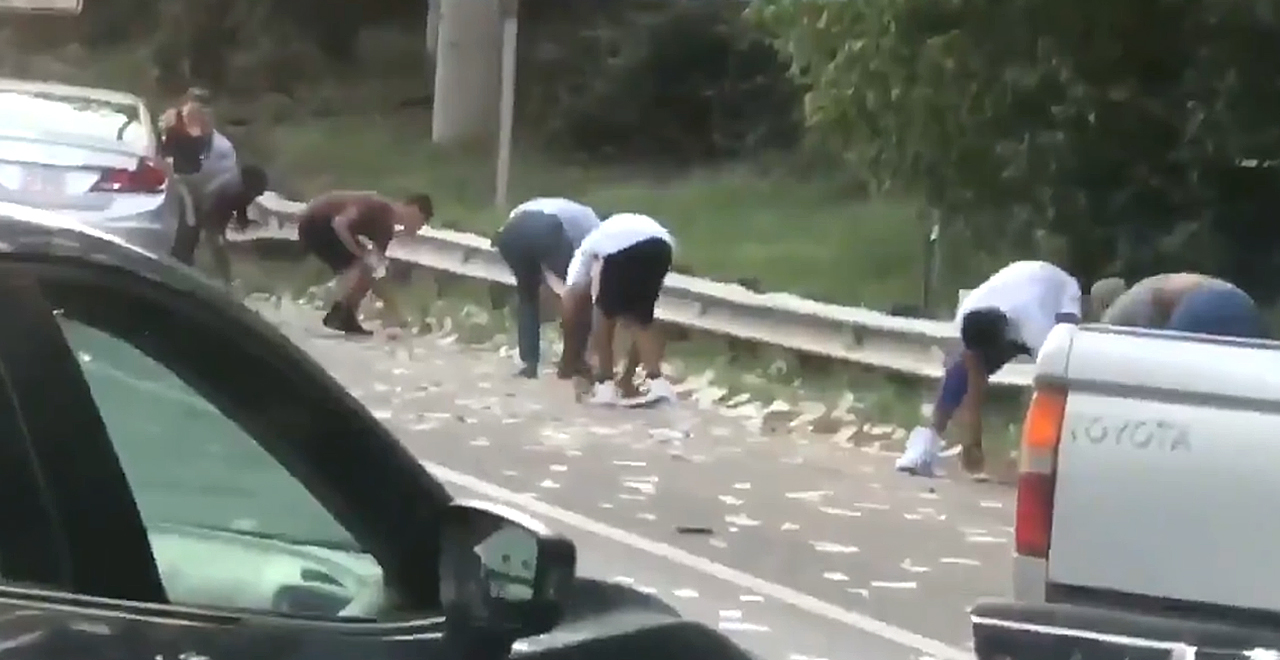 Drivers behind an armored truck on an Atlanta highway were in for the type of surprise most people dream about whenever they see an armored truck: the back door flew open and money started spilling out.
Police responded to multiple 911 calls complaining about cars stopped on the highway to scoop up the cash. As the wind blew it around the highway, the mad scramble for money was like a scene from a game show.
Once they crunched the numbers GardaWorld reported losing $175,000 when their armored truck accidentally made it rain.
After $175,000 spilled out of an armored truck on an Atlanta highway, police are urging motorists who stopped to pick up the cash to return the money.
pic.twitter.com/WIyiFQibl6

— Keith Boykin (@keithboykin) July 11, 2019
Atlanta police released a statement, reminding people that keeping the money could be considered theft, and encouraging everyone to "do the right thing" and turn it in. They even sounded a touch surprised when some people actually did.
One driver, Randrell Lewis, returned about $2,000. He told CNN the situation was surreal.
"It took me a minute to realize it wasn't leaves. It was money, all over the roadway," he said. "It felt like a movie or something out of a video game, not something you would see in real life."
According to Sgt. Robert Parsons, a spokesman for the Dunwoody Police Department, six people had come forward by to return $4,400 in cash
Sadly, money doesn't usually just fall from the sky, but apparently there's money in an ICE COLD BEER stand.