Army Dad Surprises Football Playing Son at His Game [WATCH]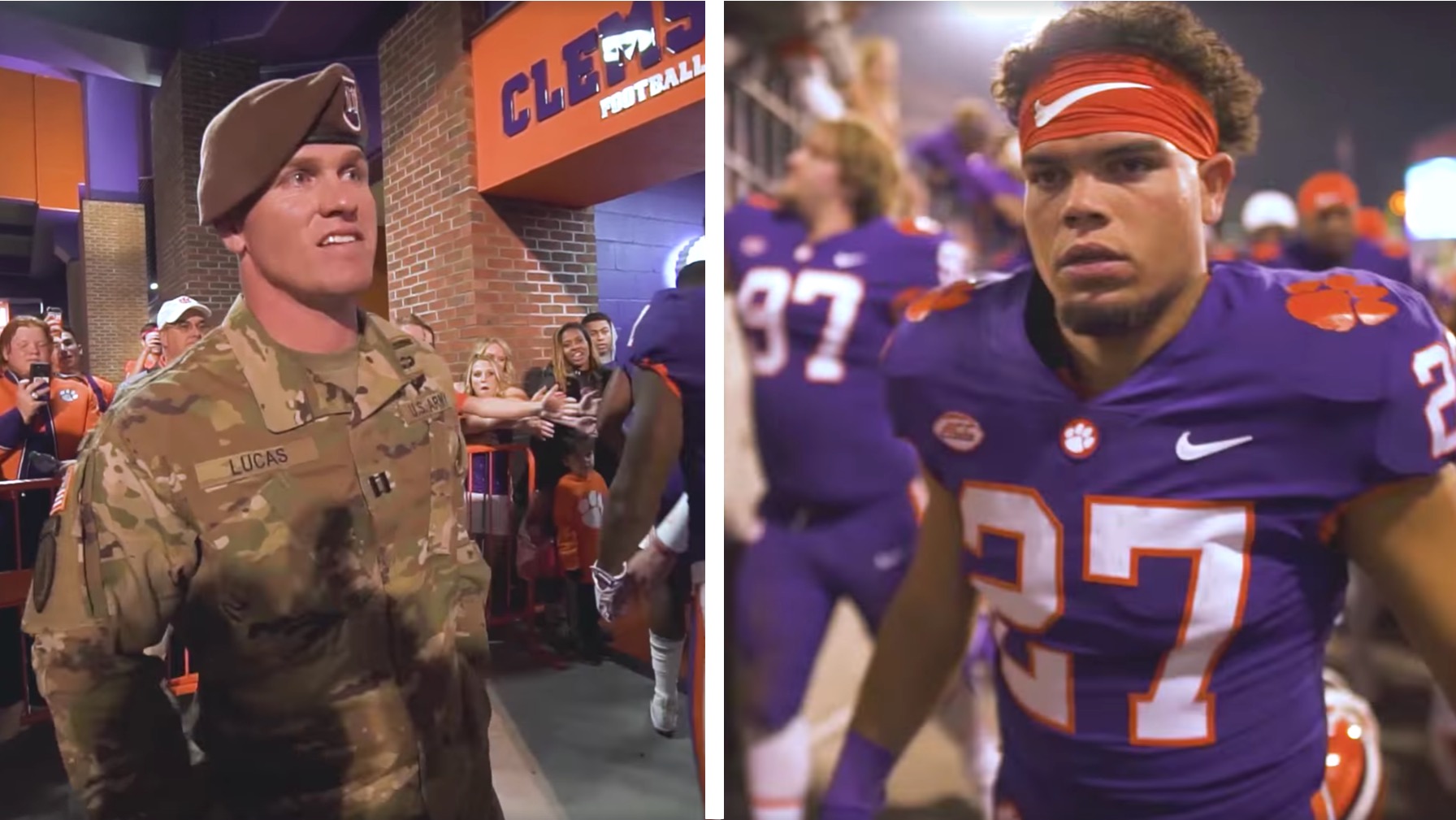 Capt. Cody Lucas, signal advisor for the 1st Security Forces Assistance Bridge in the U.S. Army, returned home from Afghanistan last week and promptly went to watch the Clemson Tigers play Duke for their Military Appreciation Day game.
The more important reason for attending, however, was to see one specific player: Freshmen running back Ty Lucas, who had no idea his dad was back home.
The video, posted to Clemson's social media pages, highlighted Cody in his full camo uniform standing inside the tunnel that leads to the team locker room.
"You think I'm in Afghanistan right now," Lucas said into the camera, just before the team began entering the tunnel. "I'm here to surprise you."
As the Tigers funneled into the locker room, Lucas called out to Ty, whose expression quickly changed from focused determination to total shock to utter joy.
"It was a huge surprise," Ty said before pulling his orange helmet down over his face. "The best thing ever. I was not expecting it at all."
Military Appreciation festivities at halftime included the playing of "Taps," a 21-gun salute, the laying of a wreath, and the recognition of veterans and active-duty military.
The icing on the cake? The Tigers went on to crush Duke 35-6.