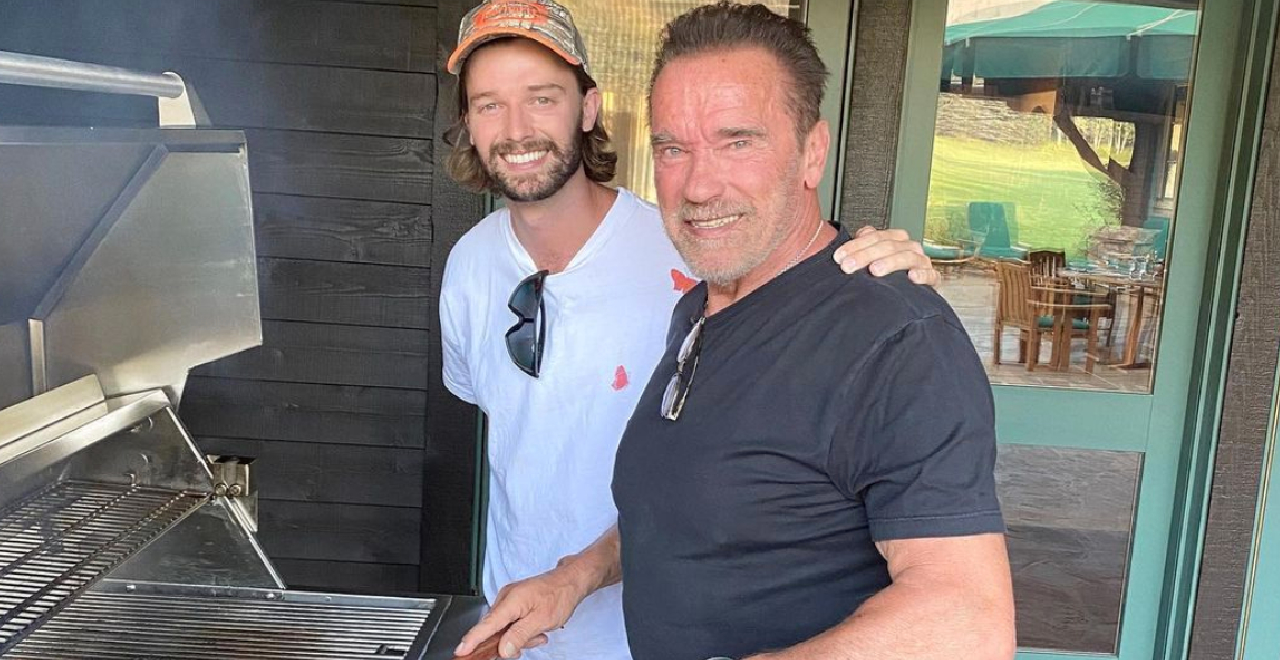 Credit: IG/PatrickSchwarzenegger
"Come with me if you want to live." "I'll be back." "hasta la vista, baby." "Get to the choppa." "It's not a tumor!" One thing dads love to do is quote Arnold Schwarzenegger movies around the house. Not surprisingly, one of the dads who MOST love to do that is Arnold himself.
His son, Patrick, was doing an interview to promote his latest movie (Moxie, directed by Amy Poehler) when he revealed that no one loves that dad habit more than his own dad.
"Always, always," he laughed to Yahoo Entertainment. "He loves saying his own lines. It could just be a few of us at dinner and he'll just say something randomly. It's like out of a movie. It's insane."
"You name it, he'll say it. All of his top lines, he'll say."
That sounds exactly like what any dad who was a globally-known action hero would do. You gotta have fun with fame like that, you can't let those lines live in the past.
It's not so far-fetched either, as he frequently drops some of his greats even on social media. He got his COVID vaccine and dropped the immortal "Come with me if you want to live" from T-2.
Today was a good day. I have never been happier to wait in a line. If you're eligible, join me and sign up to get your vaccine. Come with me if you want to live! pic.twitter.com/xJi86qQNcm

— Arnold (@Schwarzenegger) January 20, 2021
Patrick said his dad is also super supportive of his show business career, which isn't always the case for the kids of famous stars.
"I think he's a big believer that it's our life and whatever we want to do or are passionate about, he'll be supportive and help," he said.
View this post on Instagram
He said his dad even gave him advice about acting, including having a strong work ethic and treating everyone with respect. He also said you can't let rejection stop you and you have to believe in yourself.
All great advice from Arnold, who seems like every bit as cool a dad as he was a movie star.