Art Director Dad Creates Wooden Star Wars AT-ST High Chair [WATCH]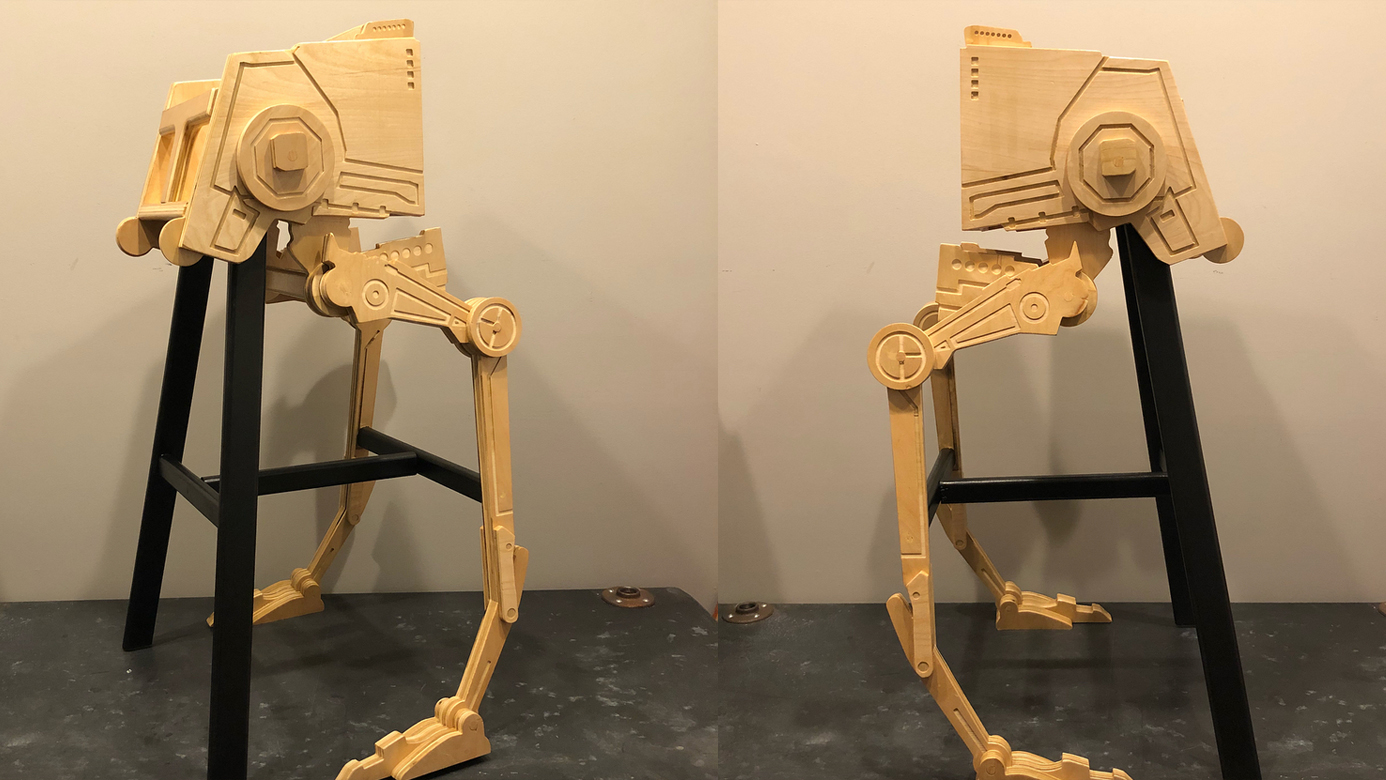 Why cram your baby into a boring and uncomfortable high chair when he or she can dine in true Imperial style?
Art director and designer Matthew Regonini built his son a detailed Star Wars themed high chair that looks like an AT-ST walker and it is incredible.
Feel like taking a shot at your own Imperial walker baby furniture? Check out Matthew's video detailing how he made this piece.