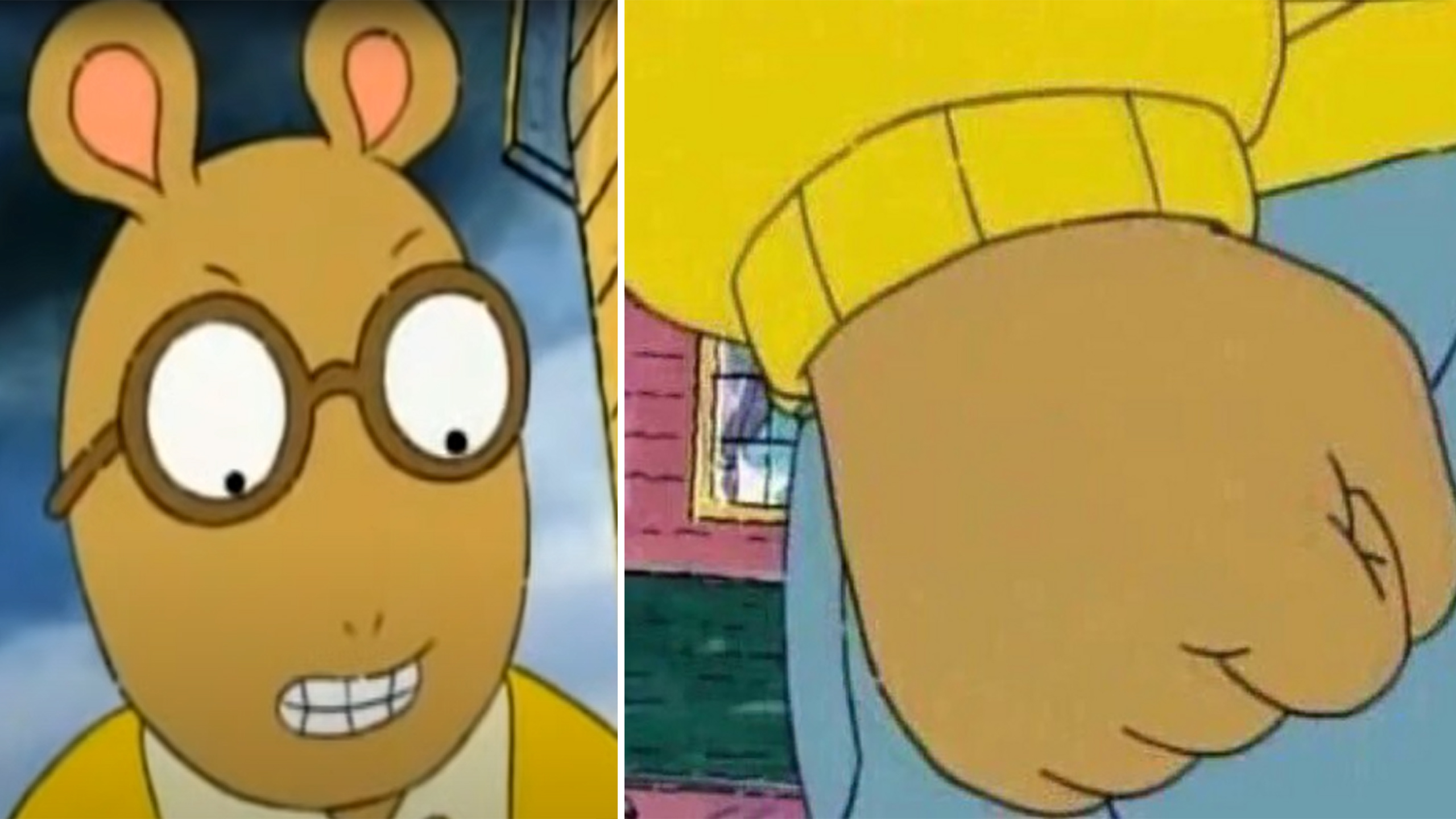 Credit: PBS
It's the end of an era for a well-known children's TV show, as PBS has officially canceled "Arthur." The 25th and final season will air in the winter of 2022, and that will be the swan song for the show that debuted in the mid-90s. One of their most beloved franchises, gone, just like that.
It makes sense, the competition in children's TV is fierce these days, especially when you factor in great shows like Bluey. And it now looks like part of a trend, after PBS culled the much-loathed "Caillou" after a close but not quite equal run of 20 seasons.
The longest-running children's animated series, #Arthur, will bow out next winter.https://t.co/AjibpdSQDu

— TV Insider (@TVInsider) July 28, 2021
The infamous aardvark and his glasses are being sent to the farm upstate where all canceled kids' shows go to play. Elwood City will never be the same now that Arthur Read is hanging it up. OK, it will actually be *exactly* the same, because the show will continue to be available on PBS Kids indefinitely. So if you ever truly need your Arthur hit, it'll be there for ya.
Arthur goes out on top, at least. While he was no one's favorite, he does lay claim to some impressive history, as the 240+ episodes make it the longest-running children's animated series.
they really canceled arthur after 25 years huh,, pic.twitter.com/ldxezYM6ti

— Isaac Wahl (@isaacwahl) July 28, 2021
"In the winter of 2022, the 25th and final season of Arthur will debut. Arthur will continue to be available on PBS KIDS for years to come," a producer on the series said in a statement to the media. "Producer GBH and PBS KIDS are continuing to work together on additional Arthur content, sharing the lessons of Arthur and his friends in new ways."
To be fair, I didn't even know Arthur was still airing new episodes. I've always been a Sesame Street guy, through and through. But I'm no hater either, so I raise this TV controller in salute to an impressive run when it comes to the world of public children's television.