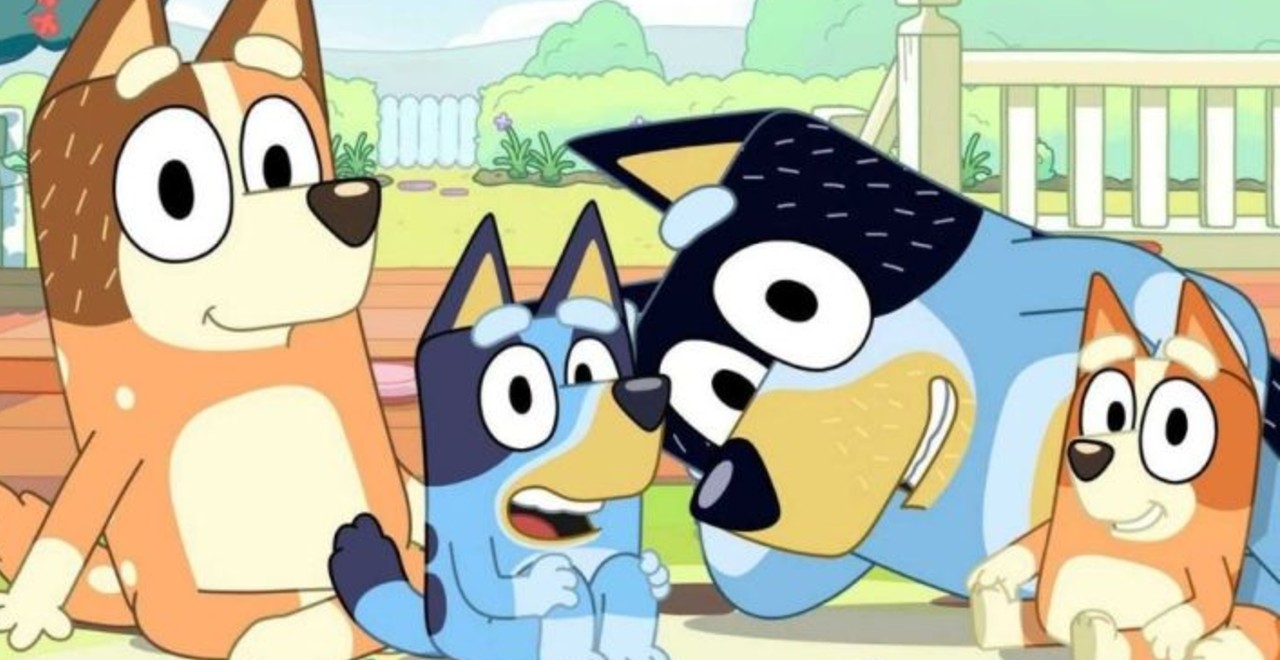 Credit: Ludo Studio
Up until a month ago, the only things I had heard about regarding 'Bluey' came exclusively from one of my dads' groups on Facebook. The subject of 'Bluey' wouldn't pop-up often, but when it did, the comments section would explode. The guys would go off and discuss the details of their favorite episodes and how their kids would go to bed and they'd just sit there and watch 'Bluey' by themselves or with their significant other. I was completely out of the loop. The only kids show I had ever watched the odd time without my children was "The Amazing World of Gumball", so I was curious. What was the big deal with 'Bluey'?
My wife and I have three kids. Our youngest (who is 10 months) is constantly on the move and trying to pull things off of tables. He will only find the time to sit down and give us a bit of solace if we watch 'The Wiggles' with him. This was fine… for a while. After roughly three days of "Fruit Salad, Yummy Yummy", I had reached my breaking point. I was going to breakdown and curl up into the fetal position if I had to watch the other three Wiggles try to wake up Lachy with the power of singing for the 800th time. Luckily, as fate would have it, 'Bluey' popped up during a conversation and I was told that I should check it out. I didn't hesitate.
For those who haven't watched it, 'Bluey' is about, well, Bluey! She's an Australian puppy who gets up to all sorts of mischief with her sister Bingo, her dad Bandit, and her mom Chilli. Each episode is around 7 minutes in length, which means you'll fly through them fairly quickly.
I'm not quite sure what it is about this show that keeps my youngest son so entranced. It might be the catchy theme song or the bright and colorful animation that pops off the screen. He might not understand what's going on but who cares, he loves it. What I personally love about 'Bluey' though, is how it normalizes dads being at home. Bandit is the one playing all sorts of games with his two daughters while mom heads out for some time to herself. As a dad who spent time at home with his kids even before the pandemic, I love this kind of thing. He shares the dishes and laundry duties with Chilli as well. The show casts aside the tired stereotypes of mom doing the housework and dad going to work.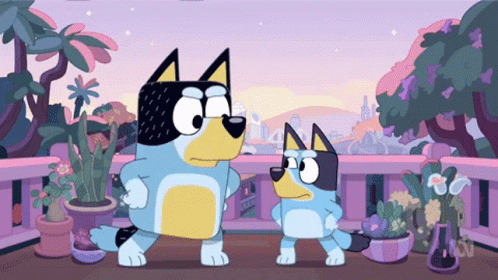 The other thing I enjoy about the show is Bandit & Chilli usually let out a reluctant sigh whenever Bluey & Bingo ask them to play. As a parent, I'm sure we can all agree we've done this at some point. I love playing with my kids, but if I can just sit back and let them do their thing while I catch my breath, even better. Bandit & Chilli's attitude is a refreshing change for a children's show. Of course, they still end up saying yes to playing with their kids, but it's a realistic take on parenthood that always makes me laugh. I never realized I'd have so much in common with a couple of animated dogs. Everything is equal in Bluey's household, but it's usually Bandit who's the one getting up to all sorts of hilarious shenanigans. Whether he's playing make-believe or working for his kids, he's always having fun with them. One of my favorites is an episode where Bandit pretends he's a magical crane game. If the girls do chores around the house, they earn "Dollar Bucks" (money) to spend on the crane game. It seems fun at first, but each time the kids pay to play, Bandit drops the toy "they" latched onto back into the toy pile so he can get his kids to do extra chores around the house. It's so genius I might have to try it sometime.
While there's plenty of humor adults will enjoy, there are certain episodes that even my 11 and 8-year-olds enjoy watching it. The flossing grandma's episode is a big hit in our household.
'Bluey' has its funny moments, but it also pulls at your heartstrings. One episode called 'Copycat' deals with death and how a child might cope with it. It sounds harsh, but it's handled extremely well. Most kids' programs shy away from this topic, so I commend 'Bluey' for actually having the guts to write an episode around this touchy subject.
All 52 episodes of 'Bluey' Season 1 are currently streaming on Disney+ (a season 2 is apparently releasing this July), so if you've been on the fence about checking it out, give it a shot. I think you and your kids will be pleasantly surprised. I'm also pretty sure that if you do, your family will start referring to money as "Dollar Bucks".
I know I'm late to the party, but yeah, 'Bluey' really is as awesome as everyone says it is.