Getting pregnant is often easier said than done. While some couples conceive without ever planning it, others struggle for months or years to try and start a family.
Facing those negative pregnancy tests month after month is incredibly defeating and can brutally difficult to talk about. However, Yehuda Adi Devir, a Tel-Aviv-based illustrator who had been trying for months to conceive with his wife, went a step further than simply telling people about their difficulties.
Yehuda is known for illustrating his everyday life with his wife, Maya, and when they began their journey to try and start a family, they viewed it as an opportunity to document it in his unique, cartoonish style.
"I think she's ready"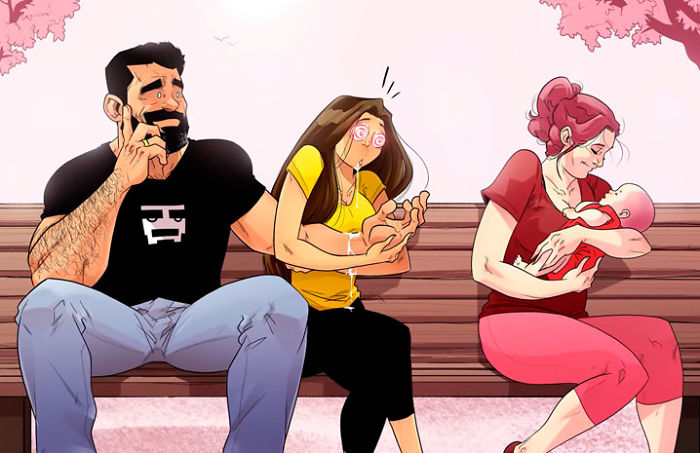 "Ovulation Operation"
"We had been trying to conceive for about a year," Yehuda told Bored Panda. "While doing so, we've realized that a family of our own is the biggest creation we can hope for."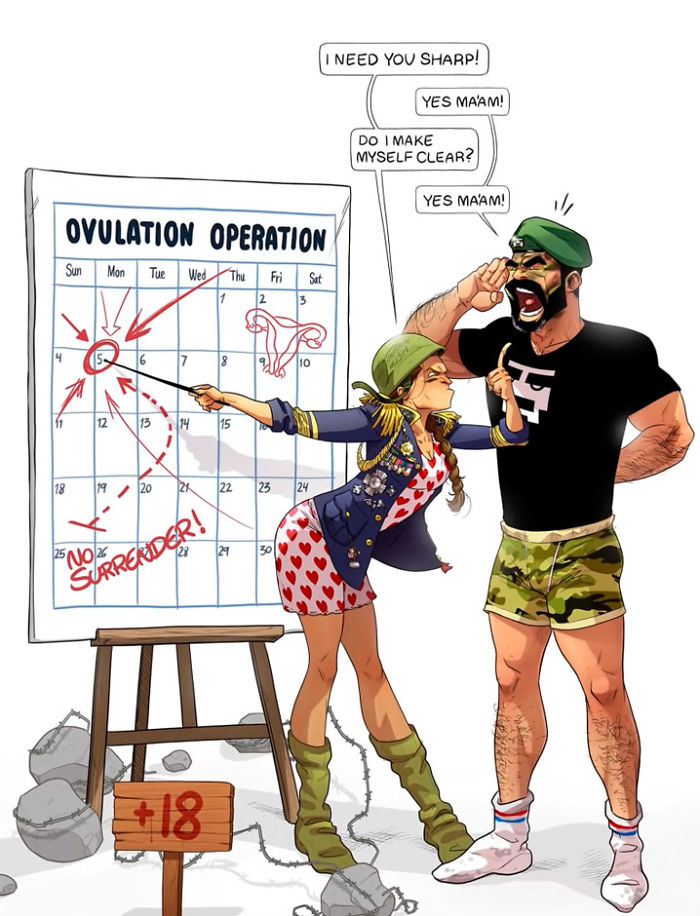 "That Art of Seduction"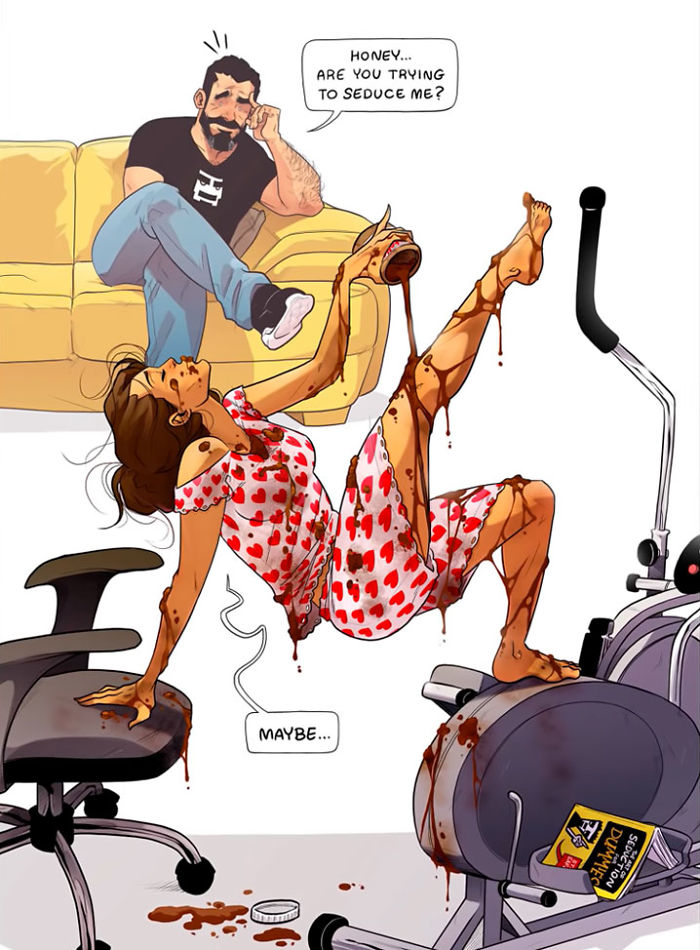 "The Period"
"The hardest parts were at the end of each month when Maya used to have her period," he added. "Continuously dealing with lack of success makes you feel as if you aren't in control of your life. It's a terrible feeling."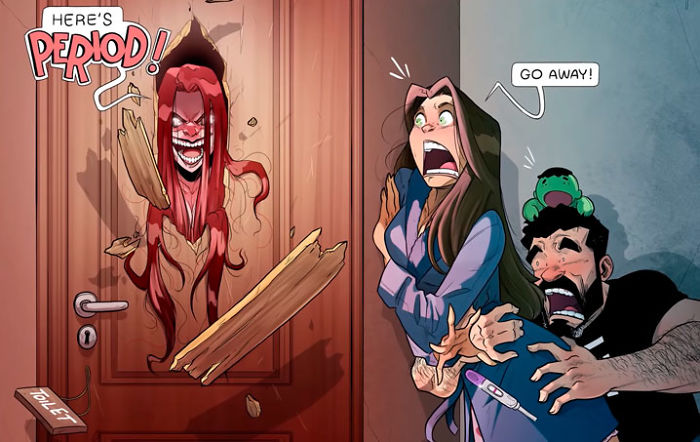 "No Pain, No Gain"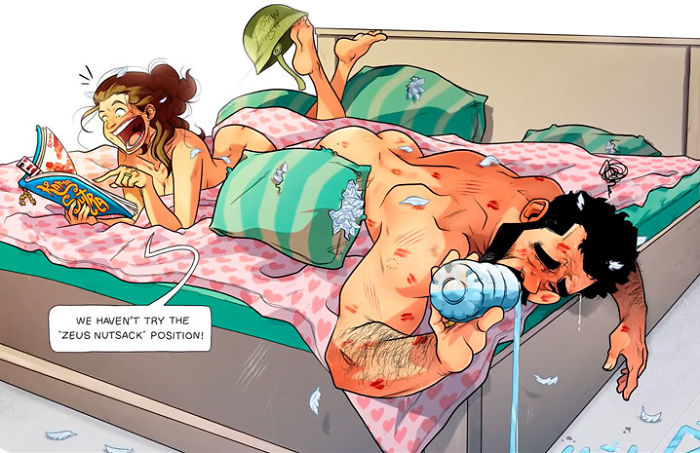 "Baby Potion"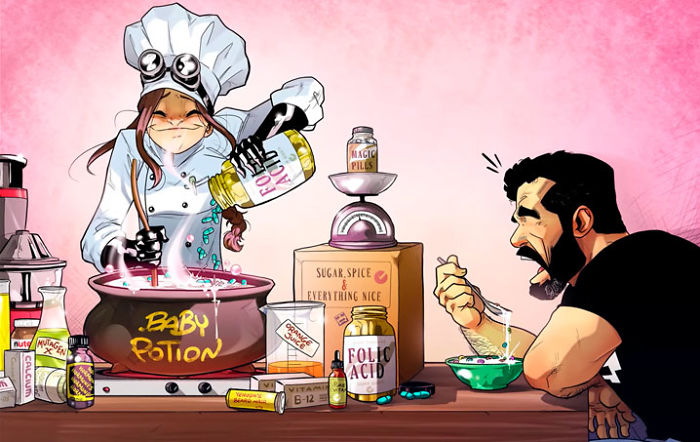 "We're Pregnant!"
"However, we've been together for such a long time that our friendship and love seem so strong, it feels like we can achieve everything if we work together. Challenges make us stronger."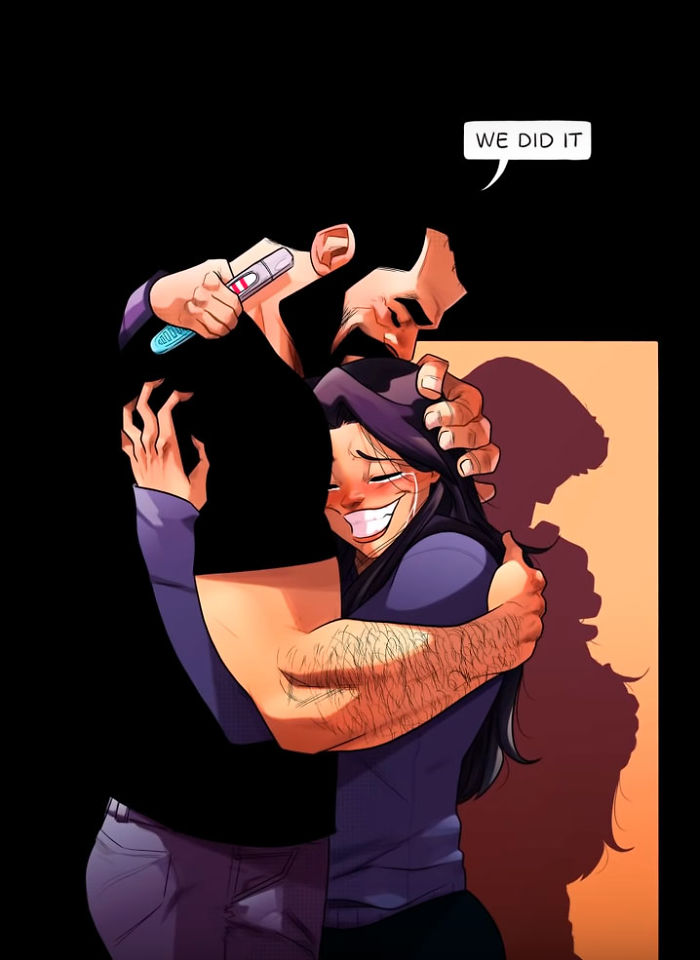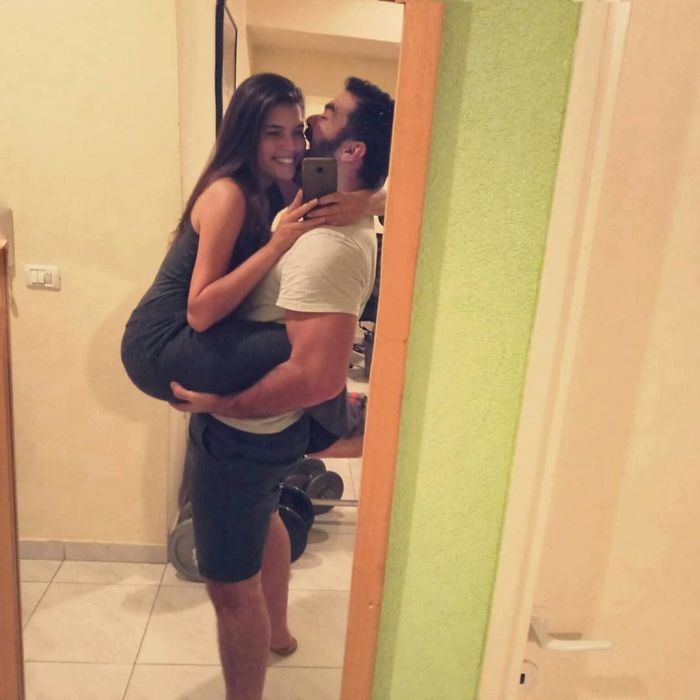 While much of Yehuda's success as an artist undoubtedly derives from his amazing talent, he says the real draw is the relatability of the subjects themselves.
"I think the reason people like [our comics] is because they identify with them and relive the beautiful moments that were important parts of shaping their own relationship," Yehuda said. "Readers see their life […] and feel that they are not alone… There are other people somewhere in the world who are just like them, who experience ups and downs in their relationships [as well] and it gives [them] a sense of relevance."
Want a little peek behind the scenes of Yehuda's artwork? Check out this timelapse of him drawing "We're Pregnant!"