Credit: Fernando Mendonça and Anderson Mahanski
Disney has built an empire by reimagining classic tales in their timeless animation styles (now available to view on Disney+), but one modern tale that is just begging for the Disney treatment is Game of Thrones.
Now, I know what you're thinking: How the hell could the brutal and unrelenting world from George R.R. Martin ever be compared to stories with talking woodland creatures, musical numbers, and happily ever afters?
Well, Disney has always altered classic stories so they are appropriate for young audiences (seriously, compare the actual story of The Little Mermaid to Disney's animated version), so I'm pretty sure their execs could cobble together a family-friendly version of Westeros.
In fact, Fernando Mendonça and Anderson Mahanski of Combo Estudio loved this idea so much, they reimagined scenes with many of our favorite Thrones characters, and the results are too good not to consider.
Jon Snow & Ghost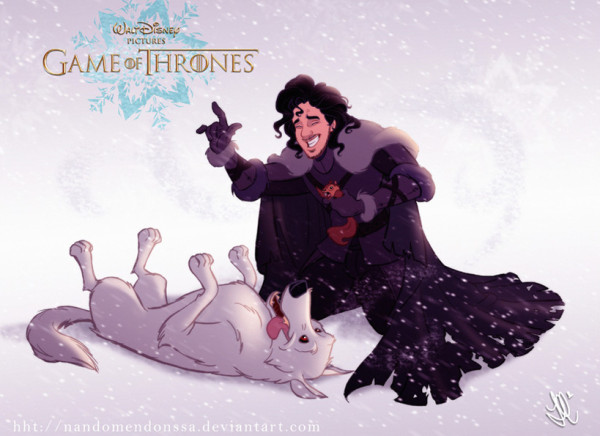 Arya Stark & Sandor "The Hound" Clegane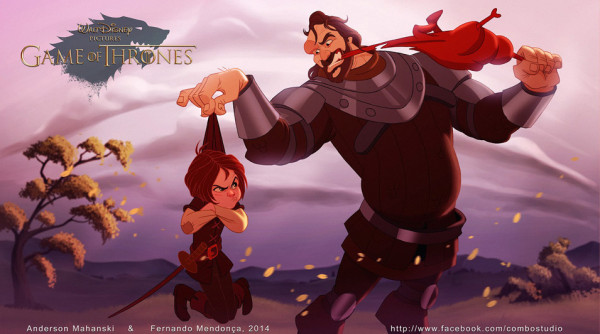 Oberyn Martell & Gregor "The Mountain" Clegane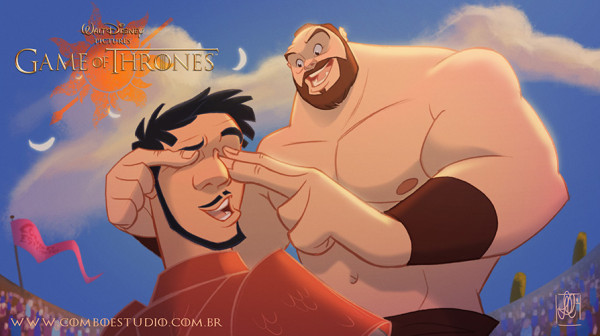 Tyrion Lannister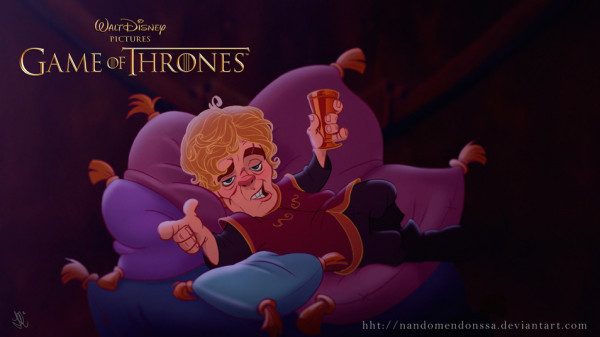 Cersei Lannister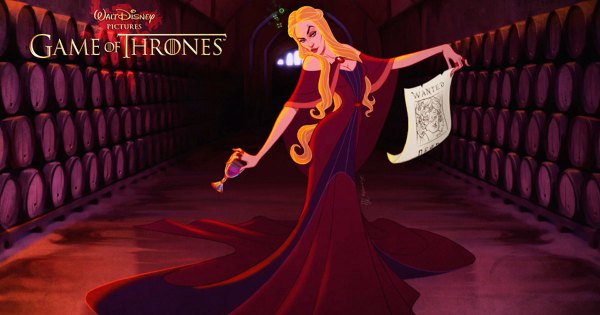 Lord Varys & his "little birds"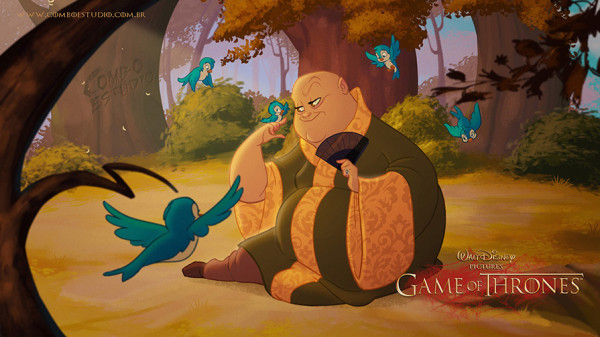 Melisandre & the Shadow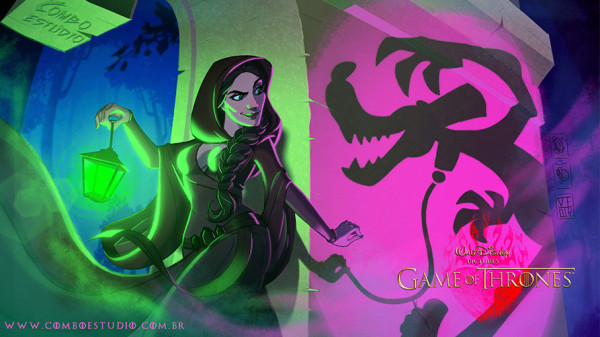 Bran Stark & Hodor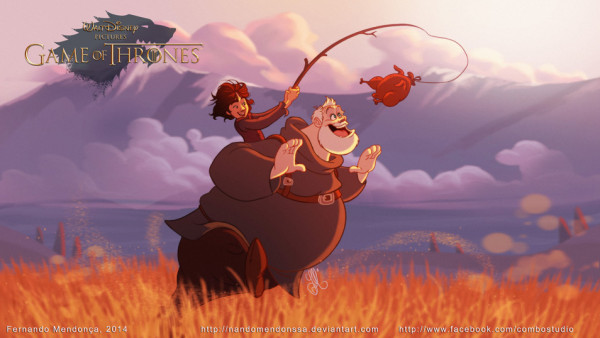 Whitewalker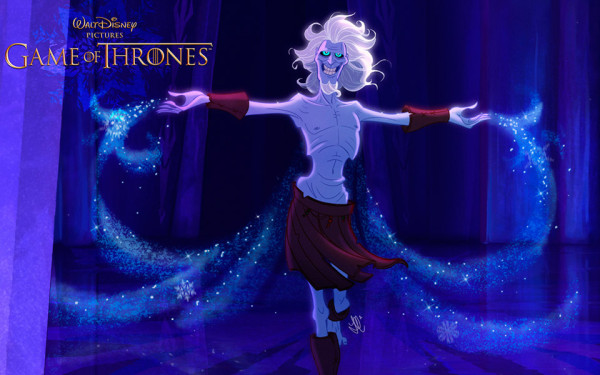 Brienne of Tarth & Jaime Lannister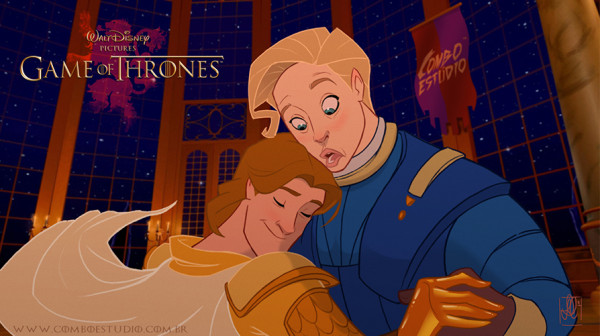 Daenerys Targaryen & Drogon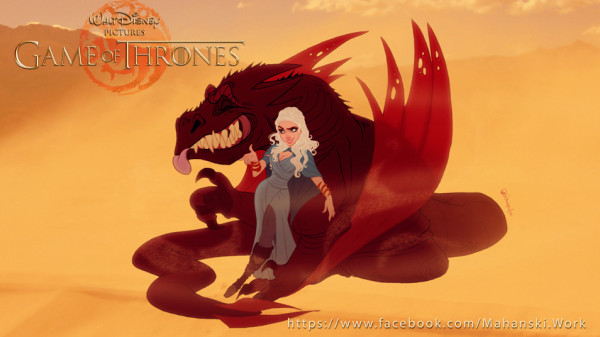 Not only do the artists find fun ways to highlight our favorite characters and moments in ways that are instantly recognizable and 100% PG, but the artwork totally stands alone because it's so fantastic.
I'm equally impressed and aggravated that it's all just a big, dragon-sized tease.