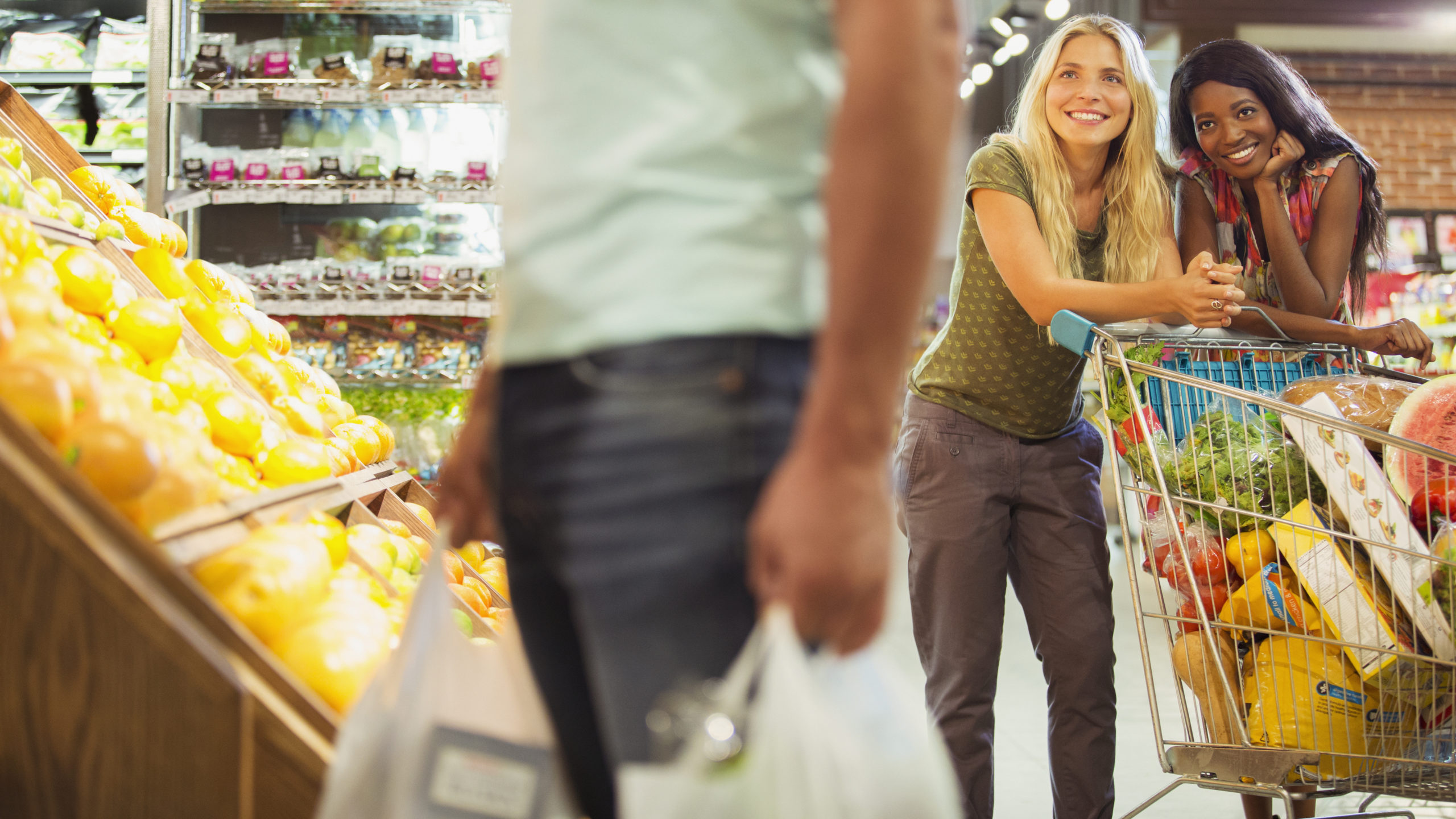 Credit: Getty Images/Dan Dalton
This question comes from Dan in Fresno, CA.
My wife's best friend is married to a stay-at-home dad (let's call him "Reggie"). My wife is constantly in my ear telling me all about the "wonderful" things Reggie does with his daughter. One day it's a photo of the French braid he created for her, another day it's the tea party he hosted for her and her little friends. Our daughters are the same age and I'm tired of my wife trying to shame me into being something I'm not. I don't do hair, tea parties, or grocery shopping, but at least I provide for my family, unlike Reggie. How can I get it through to my wife that she has a good thing in me?
What was that, Dan? I can barely understand you since you're chewing on that Peanut Bitter and Jealous sandwich.
At least you provide for your family? Do you even know what a stay-at-home parent does, my guy? I feel like I've covered this already. Choose your words better next time.
But I get it. You're upset because wifey is pumping up Reggie instead of you — but taking potshots at him is lame, because it isn't about him. It's about you.
When it comes to criticism of any kind, I always advise people to consider two things: the source and the accuracy. If at least one is on point, you're doing yourself a disservice by ignoring it. I'm going out on a limb here, but I think your wife knows you pretty well, so the source doesn't get any better than her.
Without knowing a thing about your family dynamic other than what you just sent me, I'm going to assume that your wife wants you to do more for your daughter other than bringing home a paycheck. And with that in mind, why don't you do hair or tea parties? Are you too cool for it? Are you scared to do it wrong? Too busy? None of those are viable excuses. I'm telling you right now that when you're six feet under, your daughter won't give a fresh damn about your fancy job. What she will care about are the memories you created with her — like doing hair, tea parties, and other ways to bond. In other words, she'll remember how you were as a dad.
Speaking of which, this isn't 1950. Anyone who thinks being a dad only means paying the bills is a fool.
In regard to your wife, you need to let her know that the passive-aggressive stuff needs to stop. I gave you my assumption as to why she's behaving this way, now all you need to do is confirm it. "Hey honey, I feel like you're trying to tell me something by bringing up Reggie all of the time. What specifically do you want from me?" Once she gives you an answer, act accordingly.
We've established that you're a great provider. Now it's time to step up and provide the things to your family that won't cost you a dime.