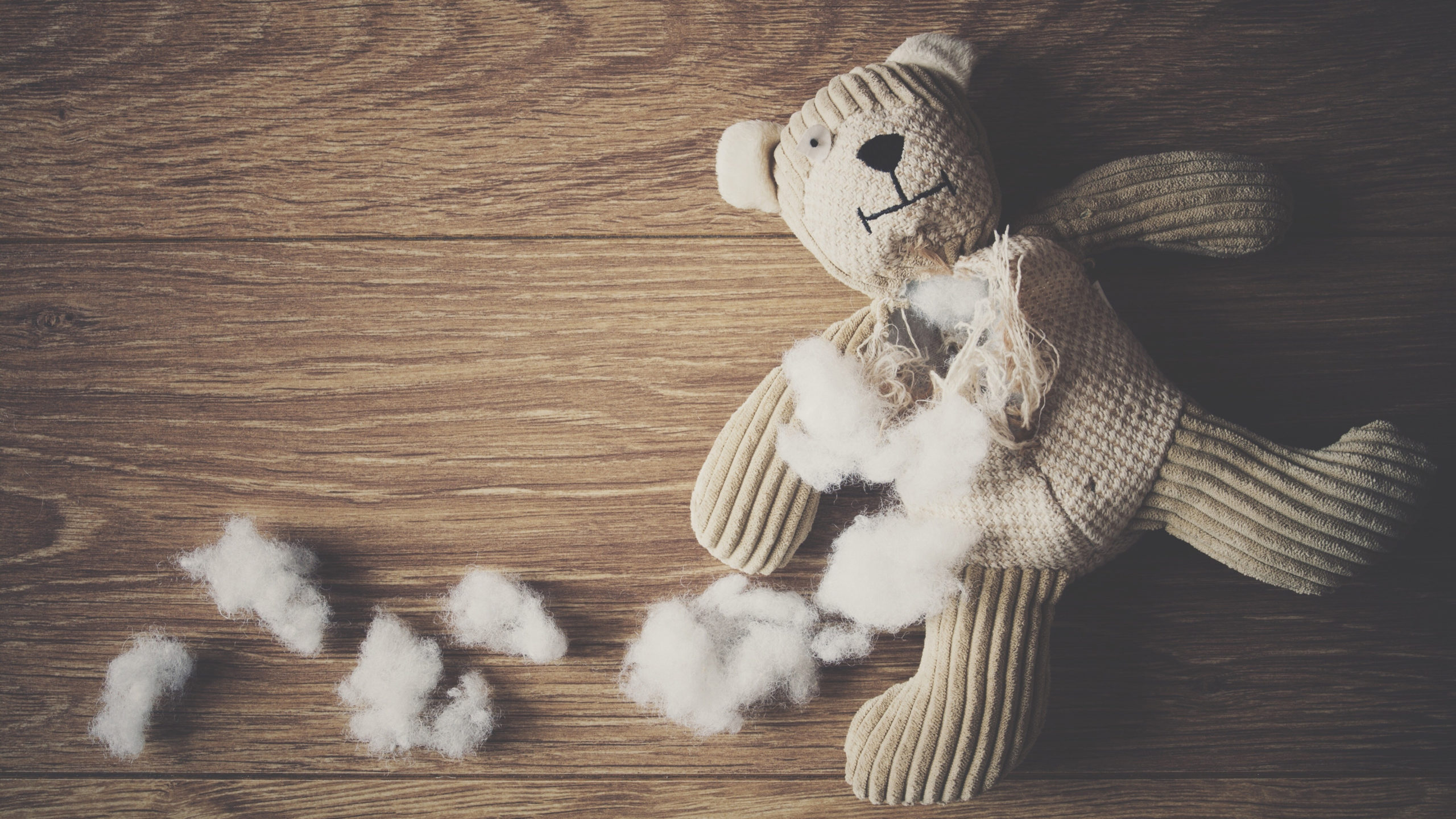 Credit: Getty/Claire Jackson
This question comes from Tim in Hartford, CT.
My family just bought a house and moved to a nice neighborhood in Connecticut. Everything has been great so far, except for the fact that our neighbor's kid comes over often and breaks my kids' toys. We're not talking about fine China here, but these toys are important to my 4yo and 6yo kids. The kid's dad was there to witness his son breaking one of my daughter's dolls and he didn't even flinch. Should I confront the dad and/or kid? Or should I just suck it up as the new guy in the neighborhood so I don't make any waves?
Sucking it up is definitely not an option here, Tim. I'm not going to suggest that you thump any skulls, but there's nothing wrong with setting boundaries. Similar to you, I recently moved to a new neighborhood and my girls frequently play with the kiddos in our neighborhood. Whenever they come into my house or my yard, I lay down specific ground rules stating, "I expect you to respect our things and respect each other. If not, playtime is over." It's just a nice way of saying, "Don't be an asshole."
Sure, accidents will happen — but there's a big difference between an innocuous mishap and a systemic pattern of behavior. Going forward, the first thing I'd do is ensure any high-value toys (aka, toys your kids would lose their collective shit over if they were broken) are put in a safe place. Yes, I know kids can be materialistic and believe everything is high-value, but you know the truth. Then I'd give the neighbor's kid the same "respect" speech I give the kids in my 'hood and see what happens. Hopefully that's all it will take to get him to fall in line. If not, I'd approach the parents and tell them everything.
It doesn't have to be confrontational, either. Something like, "Hey Mr. Jones — my kids enjoy having little Tommy come over, but he has broken a few my kids' toys. Can you please ask him to be more carful?"
Unless the parents are complete jerks, that should do the trick. If they come at you with any toxic masculinity bullshit like, "It's not a big deal, boys just play rough," then at least you'll know not to let them in your house again — but I honestly don't think it will come to that.
I totally get that you want to be a nice neighbor, but at the end of the day, your kids come first. Draw a line in the sand and be prepared to take action if anyone tries to cross it.