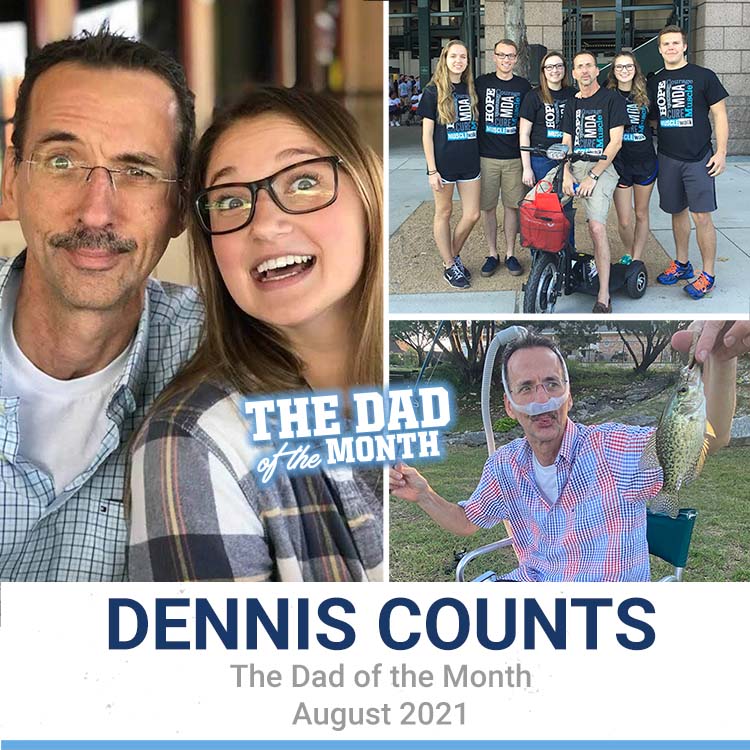 Credit: Photos courtesy of Eva Rhees
We are honored to announce The Dad of the Month for August 2021: Dennis Counts.
Being a dad is a hard enough job for an able-bodied person, so when someone with a debilitating disease steps up for his kids in amazing ways, it's worth celebrating. Dennis received a harrowing diagnosis years ago when his kids were still young, and despite his body gradually slowing down and losing his mobility, he continues to live as a worthy example for his children.
One of Dennis's daughters, Eva, penned a wonderful nomination for The Dad of the Month, sharing the unique ways her dad remains an active and inspirational participant in their family's lives: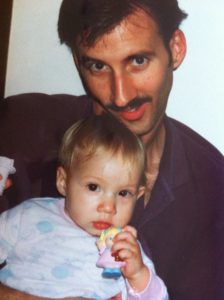 "Just over 15 years ago, Dennis was diagnosed with Pompe disease, an extremely rare form of muscular dystrophy. I was about 9 or 10 at the time and had noticed that my dad was slowing down a little. He never let that bring him down.
"As doctors (and mom) were telling him to stop climbing ladders or trying to do the normal things he did around the house, he worked to do them anyways. He's the most stubborn man I know.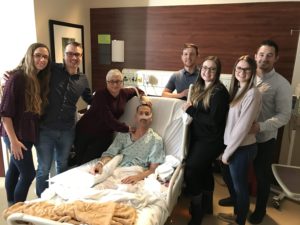 "Eventually, it caught up to him and he couldn't fix our cars alone or hang Christmas lights. That's when he started teaching us to do those things. I learned at 17 to change my disc brakes and brake pads on my car. My brother learned how to change an alternator and fix a toilet. My sister learned how to balance her tires after rotating them. He's still teaching us to fix things. He'll sit behind you, watching what you are doing, and patiently walk you through the process of installing a doggy door or cleaning an air conditioning vent.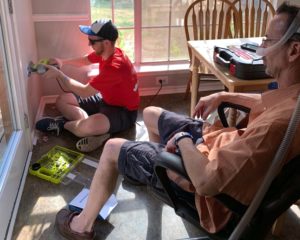 "Dennis is an engineer and has always been the fixer. With people and things. He volunteers at church and used to be able to help people physically. Now he helps by teaching and listening.
"My dad doesn't really laugh. You'll know if he finds something funny by his hand slapping against his thigh, his grin eating up his face. He tells all the typical dad jokes and used to tell me to go to bed to 'charge my batteries.'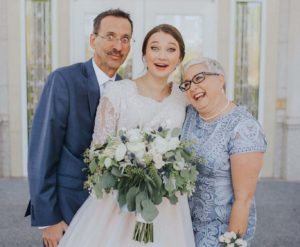 "I don't know where any of us kids would be without him. He taught me to not quit until the job was done, a tough lesson for a distracted kid. He taught us to persevere through all life's challenges with a positive attitude. His disease makes it hard for him to do most of anything on his own besides take care of himself and yet, somehow, he still takes care of all of us."
---
To honor Dennis's unwavering courage and fortitude in the face of waning physical strength, we're giving him $500 and some special edition dad gear. Dennis is a shining example of a man unwilling to half-ass his most important job: being a father. Cheers!
Click here to read more or nominate a special dad in your life.