Australia Is Airdropping Veggies For Animals Affected By Bushfires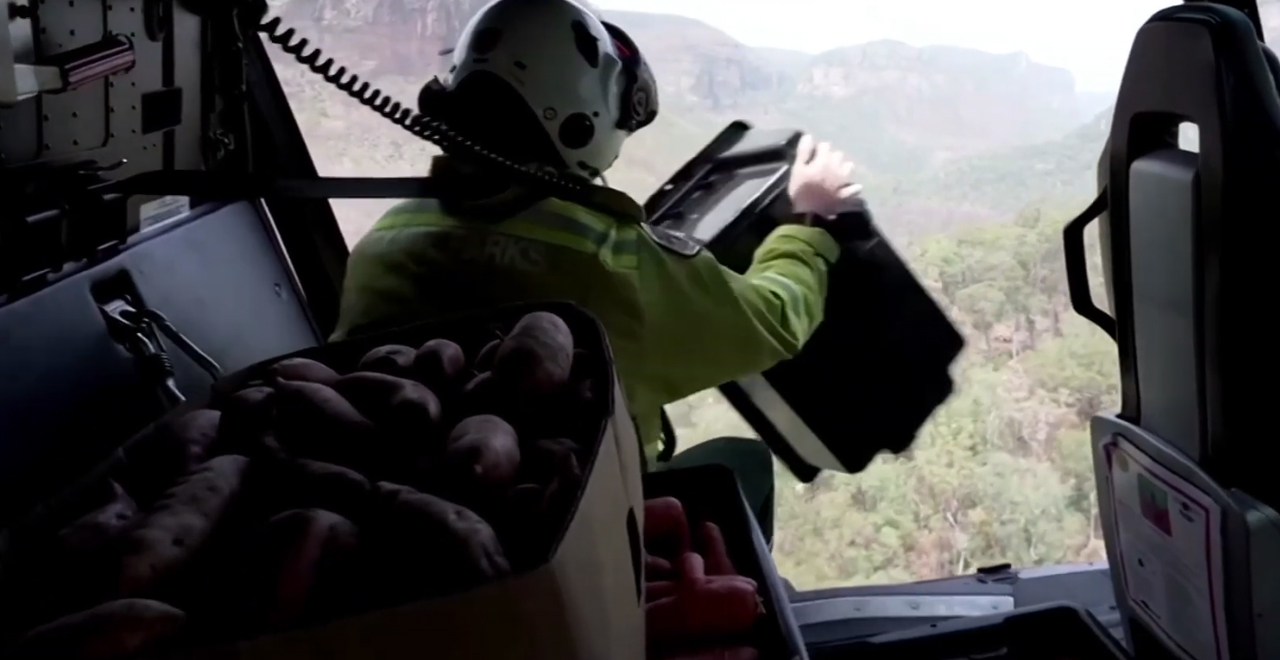 As summer continues in the fire-ravaged Australia, experts are doing everything they can to mitigate the lasting devastation to the ecosystem. While every resource is still being used to fight the fires, including firefighters volunteering to help from other countries, experts are still trying to figure out how to help some of the animals affected by the blazes.
Experts estimate that more than 1 BILLION (with a B) animals have died because of the fires. Even those that don't perish in the flames can have a difficult time surviving the aftermath, and officials are trying to make finding food easier for the endangered brush-tailed rock wallabies by air-dropping thousands of pounds of vegetables in New South Wales.
Operation Rock Wallaby 🦘- #NPWS staff today dropped thousands of kgs of food (Mostly sweet potato and carrots) for our Brush-tailed Rock-wallaby colonies across NSW 🥕🥕 #bushfires pic.twitter.com/ZBN0MSLZei

— Matt Kean MP (@Matt_KeanMP) January 11, 2020
This is a really encouraging response to see. Mainly because it shows some sensitivity to the horrible aftermath of this disaster. But also, it's pretty cool to see a picture of someone dumping out vegetables out of a helicopter (this may be related to my inherent anti-vegetable bias).
Officials said more than 4,000 pounds of carrots and sweet potatoes have been chucked to the grounds of the fire-ravaged forests to provide some relief to the starving animals. The National Parks and Wildlife Services are expected to continue the program to airdrop food for the animals until natural food resources return to the area.