Australian Soldiers Fighting Fires Spend Downtime Cuddling Koalas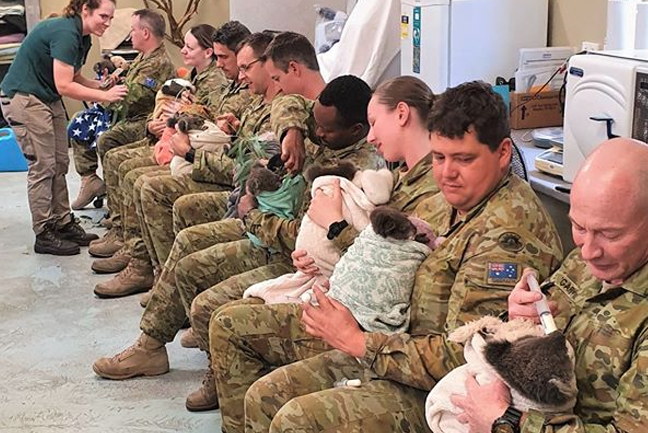 Among those affected by the devastating bush fires nationwide is Australia's wildlife, including thousands of precious koalas. Thankfully, many of them have found refuge at the Cleland Wildlife Park. So who's stepping up to the plate to help feed and cradle these poor koalas?
The Australian Army, that's who.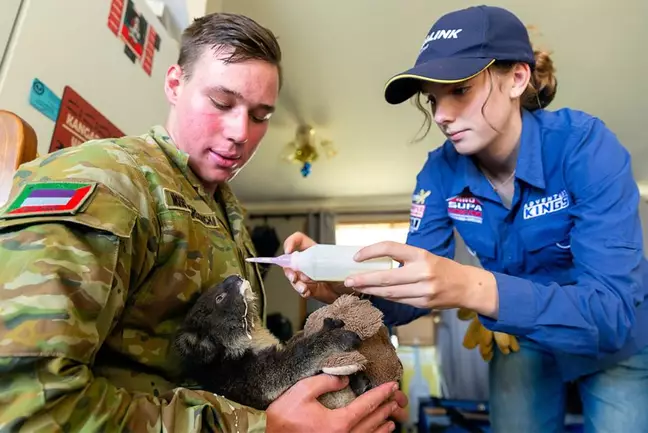 In their efforts to put an end to these horrific wildfires, the Australian government has called on 3,000 soldiers from its 16th Regiment Emergency Support Force to aid firefighters in containing the blaze and assisting those displaced by it. Many of these soldiers have been working tirelessly for weeks on end.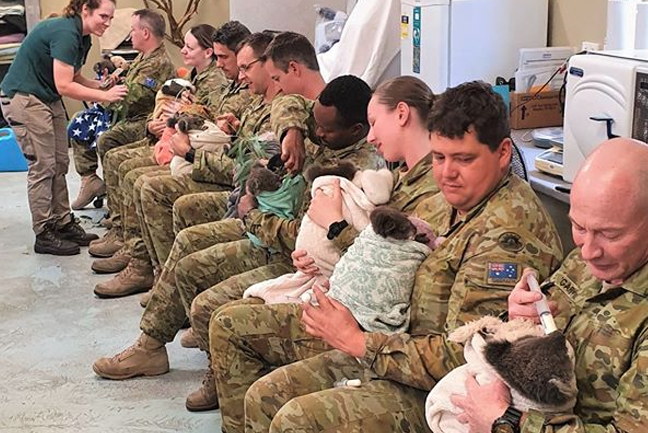 Heartwarming images of the soldiers nuzzling the swaddled koalas were posted to the Australian Army's Facebook page.
"16 Regiment Emergency Support Force has been using their rest periods to lend a helping hand at the Cleland Wildlife Park," explains the caption. "Supporting our furry friends during feeding time and by building climbing mounts inside the park. A great morale boost for our hard-working team in the Adelaide Hills."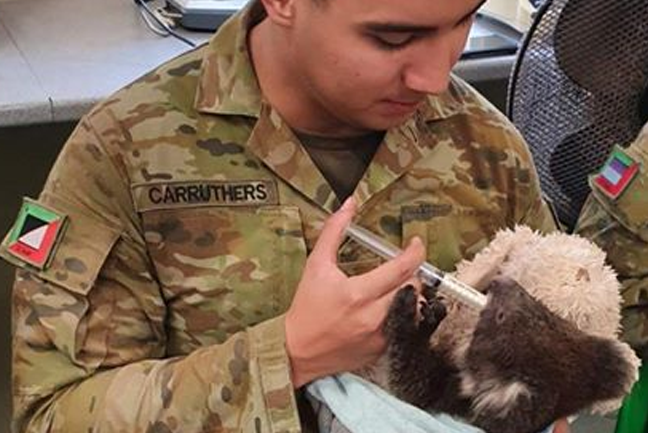 Some soldiers even helped build a garden sanctuary for them!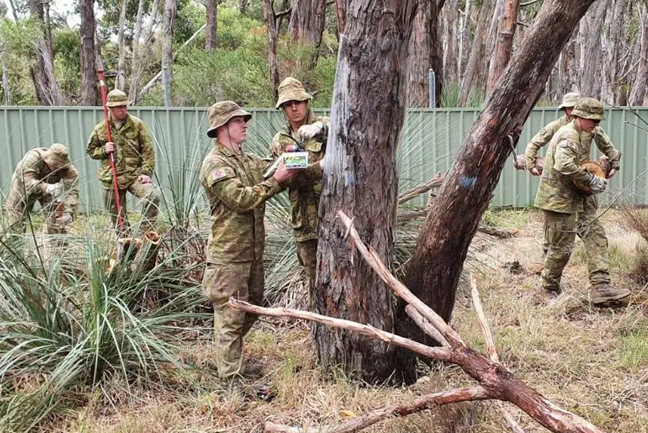 The Federal Environment Minister says koalas are now facing endangerment in some areas, and the Australian government has pledged $50 million to aid in wildlife recovery efforts. In times like this, it's good to know that truly kind and compassionate folks are still out there, tackling ecological disasters and bottle-feeding the furry angels displaced by them.