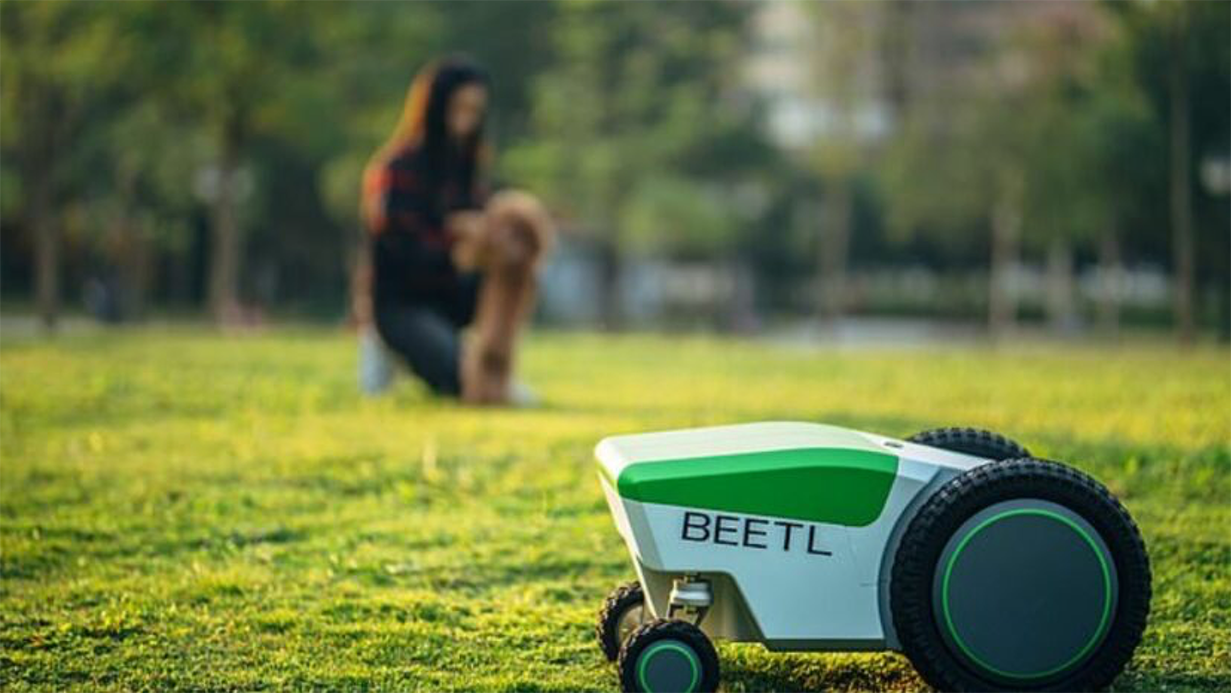 Credit: Beetl Robotics
It's only a matter of time until the robots decide they've had enough of our nonsense and wipe us out completely, so we might as well tell them to "eat shit" while we still can.
And one little robot will do it, gladly.
The Beetl (yes, like a dung beetle) is a machine from Beetl Robotics specifically designed to put an end to your backyard dog turd scavenger hunts. The little bot uses sensors and front-facing cameras to detect any fresh piles from your four-legged friend, roll on over to it, and scoop it up using a specialized mechanical jaw on its underside.
The Beetl uses its sensors to detect non-fecal-related obstacles as well, effectively avoiding obstacles within the parameters set by the user. Simply outline the boundaries of your lawn and let the little guy go nuts. The picked-up poop is sealed in a secure receptacle until it can be disposed of.
It also includes an AI system that can be connected to a cloud network, enabling your poo-bot to automatically download updates from the Beetl team and more efficiently do away with doo-doo.
Sure, this is just a prototype pooper scooper that has yet to hit production, but I still have some concerns regarding the machine's effectiveness.
For instance, (WARNING: A lot of literal shit-talking ahead) what's the protocol for a particularly soft stool? Is there a hose attachment that I can purchase for the machine?
And exactly how does the claw and mechanism remain clean? Sure, I'm avoiding picking up dog poop now, but will I just be cleaning it off this shitty robot later?
Furthermore, how do they account for load sizes? Will Yorkies and Great Danes require completely different models or claw sizes?
Clearly, there are issues that need to be addressed or, at the very least, advertised by the Flash Robotics team, but that they are definitely hoping to put it into production soon. They're even contemplating a version that mows the lawn after clearing it of doggy droppings, but let's be honest… what dad is going to relinquish such a joy to a damn machine?