"Avengers" Assemble for a High School Assembly Dance Routine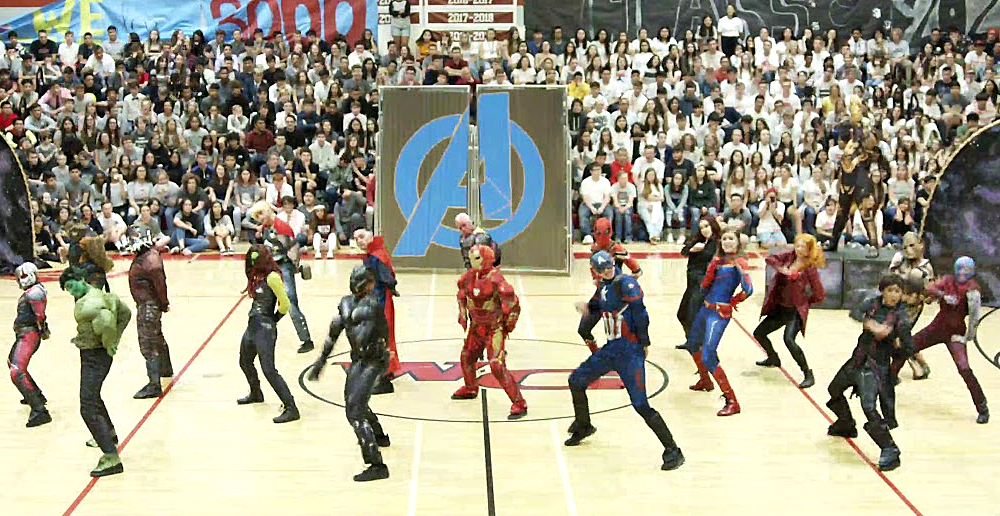 The students at Arizona's Walden Grove high school are no strangers to viral notoriety. Following last year's Harry Potter themed dance routine that swept across screens, fans were likely unsure if the crew would be able to top it. But fear not! Dozens of talented PAC dance team veterans, along with several new members, have triumphantly returned with a brand new, but all too familiar routine.
The Avengers-themed pep rally dance is so incredible that it warrants a heads up. If you've yet to complete the Avengers films, this clip has some spoilers. That said, If you're the type fan who really cares, chances are you've already seen every movie in the franchise twice, so here we go!
If you're not in awe of the talent on display, think about this: would you have been able to dance in front of hundreds of peers, knowing the entire internet was waiting in the wings?
From Iron Man to Thanos, the whole gang showed up. Travel through the plot lines of Avengers: Infinity War and Avengers: Endgame with the musical accompaniment and moves it so truly deserves. From "Snap yo fingers" to the Beastie Boys' Intergalactic, the soundtrack absolutely nails it. As for the choreography, if you're not floored by the talented teens' adaptation of storylines, you're clearly not paying attention.
To be honest, the seven-minute video easily rivals a professional broadway show, all while highlighting the incredible talent of so many Walden Grove students and the staff who helped them prepare for the production. While the Avengers homecoming rally was certainly impressive, it also sets a new bar for the crew — a bar that has been rising each year. The team has been State Hip Hop Dance champions for the last five years, a record they plan on keeping for the foreseeable future.
The team has been making waves since their Wizard of Oz tribute back in 2017. To watch all their incredible performances, check out their YouTube channel.