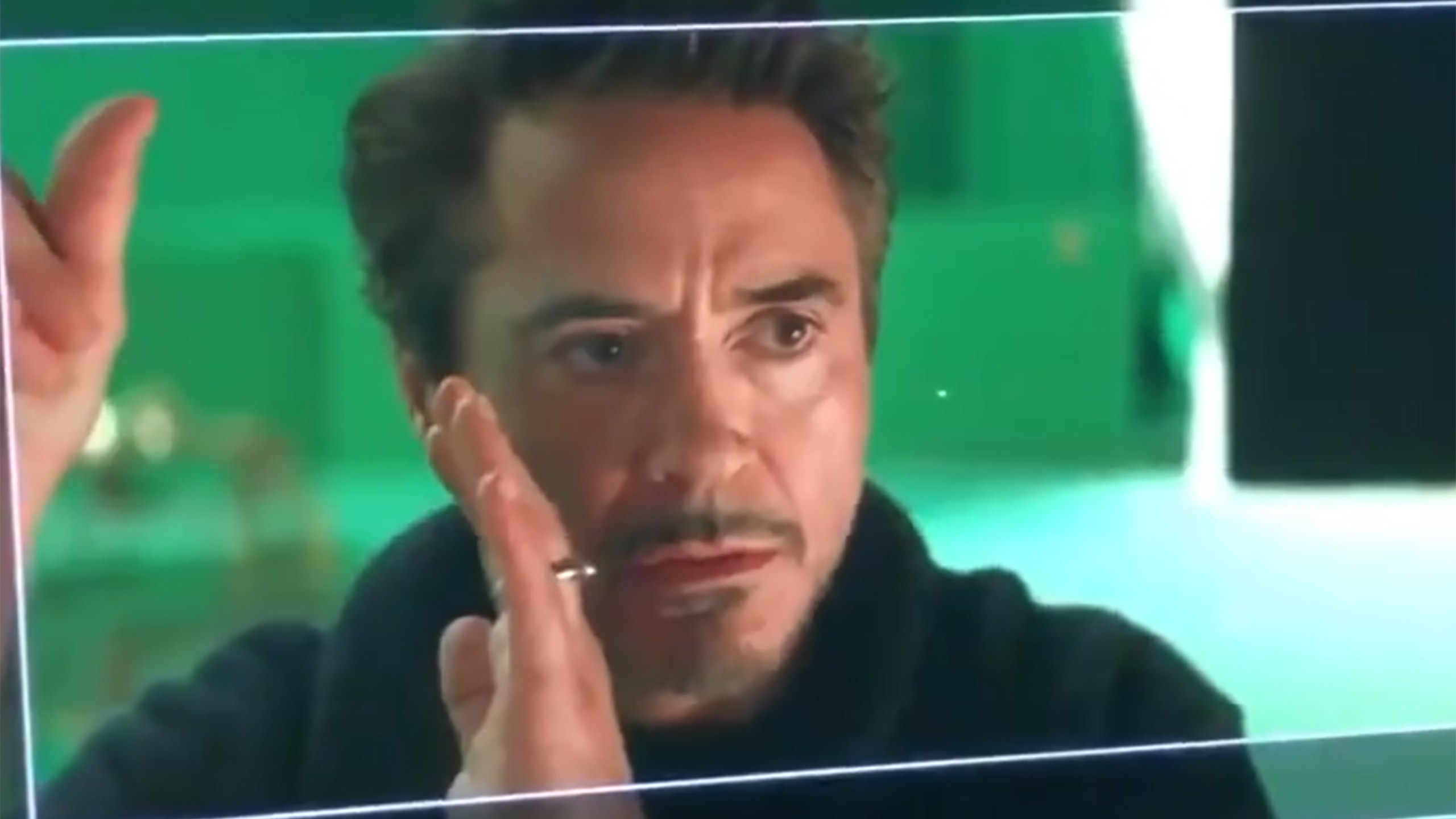 Credit: Twitter/RobertDowneyJr
I can't believe it has been two years since Avengers: Endgame released in theaters.  It feels like yesterday that I was sitting in a theater with overpriced nachos on my lap, completely in awe of what was unfolding on the big screen in front of me.  It was pretty great.
To celebrate the two-year anniversary of the second highest-grossing movie of all time, directors Joe and Anthony Russo shared some behind-the-scenes photos from the Endgame set…
2 years since the release of Endgame… pic.twitter.com/4x6m3pKQNv

— Russo Brothers (@Russo_Brothers) April 26, 2021
…and even Robert Downey Jr. was feeling sentimental and contributed to the celebration by sharing a behind-the-scenes clip that didn't end up making it into the film.
Cannot believe it's been two years since Endgame…#LoveYouAll3000 pic.twitter.com/jeHtQ6cexQ

— Robert Downey Jr (@RobertDowneyJr) April 26, 2021
I think the photos are cool, but it's RDJ's tweet that definitely caught my attention the most.  This scene was going to take place right after that fateful "snap" and featured a touching heart-to-heart between Tony and an older version of his daughter played by Katherine Langford.  Apparently, this reunion between father and daughter was too complicated for the test audiences they showed early cuts of the movie to.  In an interview with the podcast Happy Sad Confused, the Russo's explained that "What we realized about it was we didn't feel an emotional association with the adult version of his daughter. It wasn't resonating with us on an emotional level which is why we moved away with it."  Should we start a #ReleaseTheRussoCut?  I think we should.
While it's important to celebrate Endgame, I think it's just as important to celebrate the MCU as a whole.  It's crazy to think that what started out as a conversation back in 2008's 'Iron Man' between Nick Fury and Tony Stark discussing the "Avengers Initiative", would end up evolving over 10 years of storytelling and culminate in one of the best superhero films ever.
Do you have any fond memories of watching Endgame in theaters?   Overpriced nachos aside, I can remember my wife and I picking our kids up from school early and driving an hour to see it on opening night.  We laughed, we cried, and the whole crowd went wild during the final battle between Earth's Mightiest Heroes and Thanos.  It was such an awesome experience and hopefully, we'll all be back in theaters cheering together again real soon.