Baby Celebrates St. Patrick's Day by Puking on Dad With Green Vomit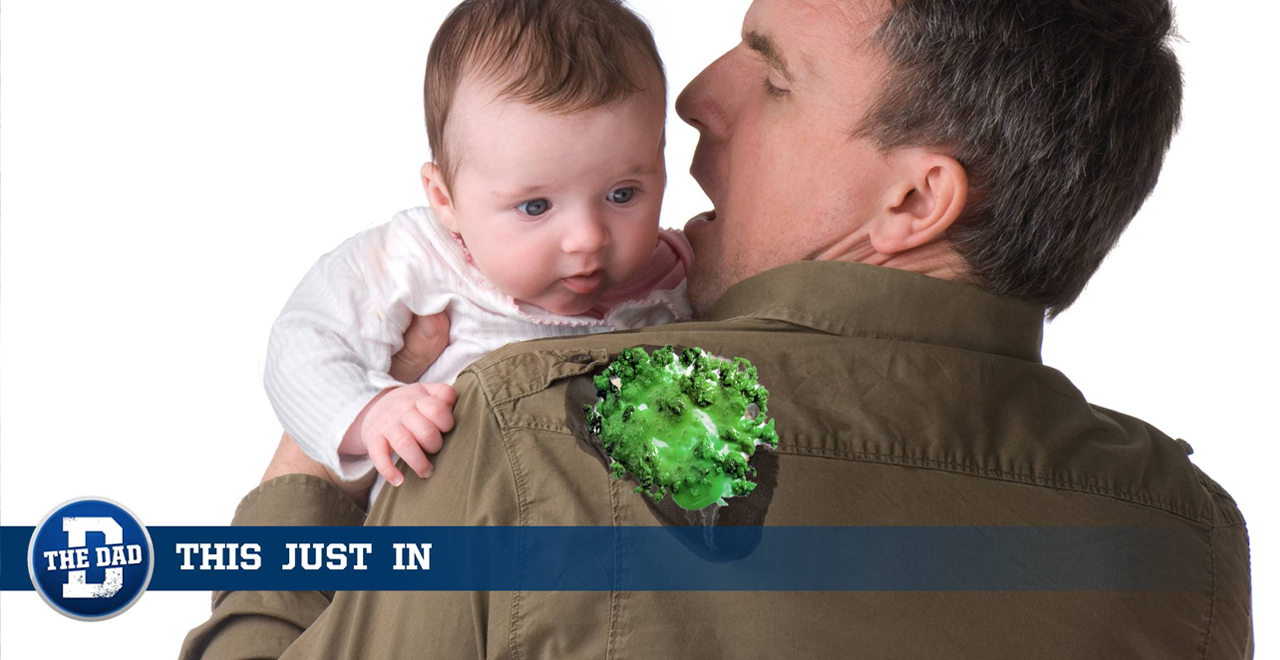 FREMONT, CA – In what can only be described as an expression of celebratory and festive joy, newborn child Rebecca Ellison rang in St. Patrick's Day in style, by puking all over her father with green vomit.
"My wife and I are both a quarter Irish, so it should come as no surprise that celebrating St. Patty's comes naturally to my daughter," said Rebecca's father Nick, who took a whiff of Rebecca's breath to make sure she hadn't snuck a sip of his Guinness when he wasn't looking.
As Nick finally finished cleaning the vibrant green vomit off of his shirt, his daughter continued the celebration in style by throwing up an even more neon looking shade of green puke, this time all over Nick's fresh white New Balances.
"I didn't throw up on St. Patrick's Day until I was 17 when I got drunk for the first time, so I'm proud that my daughter is so ahead of the curve," said Nick, who also blamed the peas they had fed her that morning for the vomit's appropriately-tinted coloring.
While Nick was more than able to clean up green vomit all day, he grew a bit squeamish when it came to his daughter's green poop, and asked for his wife's assistance in disposing of the "pot of gold" that Rebecca had left in her diaper.
Despite being completely plausible to parents, THIS JUST IN is satire and intended for entertainment purposes only. For more stories like this one click here.