"Baby Shark" Helps Little Girl Power Through Spina Bifida [WATCH]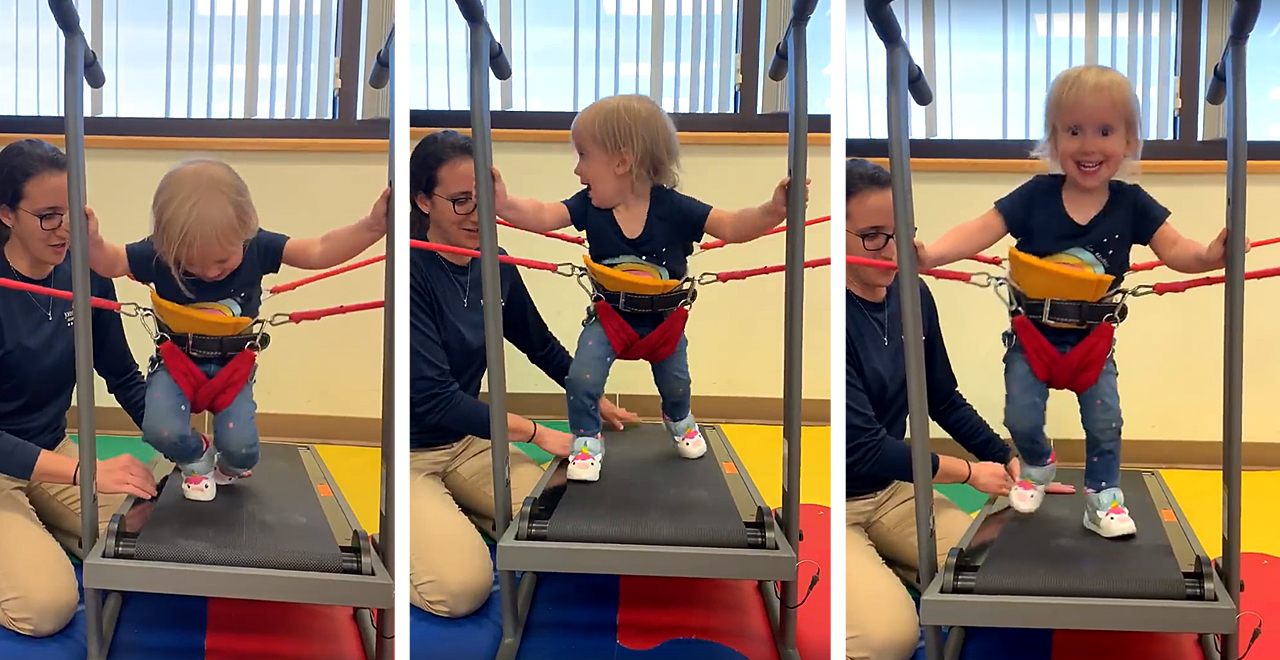 As parents, we spend a lot of time throwing shade at "Baby Shark." For good reason. The ubiquitous children's song is an insidiously catchy tune that, once it works its way into your brain, takes it over like those earworm things in "Wrath of Khan."
But maybe we've been a bit harsh. It turns out, "Baby Shark" is actually good for something besides amping up a rave or annoying the shit out of you.
Erica Comparin's daughter Harper was diagnosed with Spina Bifida when she still in the womb, a mere 18 weeks into the pregnancy. A birth defect, spina bifida causes the backbone an spinal cord to fuse improperly. Doctors said she would probably be paralyzed from the stomach down.
"I felt like my child was taken from me," Eric Comparin told ABC News. "The way our specialist described it was very devastating. It felt like I had lost a child."
For a year, Harper underwent various surgeries, before her parents placed her in physical therapy at Johns Hopkins All Children's Hospital in Florida, where she started working with therapist Michelle Schultz.
"To gain the trust of a child who has gone through so many procedures is tough," Schultz said. "They see you as another person who is going to poke and prod. You have to show them you're there to help them be a kid."
Schultz soon learned that Harper loved "Baby Shark," and rather than recoil in disgust at the insipid tune, she began incorporating it into her therapy sessions.
"Michelle knows Harper's personality to a tee. They have such a beautiful relationship," Erica Comparin said. "Because Michelle knew that Harper loved 'Baby Shark' she decided to try it out. Just seeing the joy in Harper's eyes was amazing."
Schultz uses the song to help Harper keep pace on the treadmill, and seeing the little girl's eyes light up as she steps along to the beat is enough to make you forget that you used to hate the song.