DJ Drops Remix of "Baby Shark" at Coachella, Do Do Do Do Do Do [WATCH]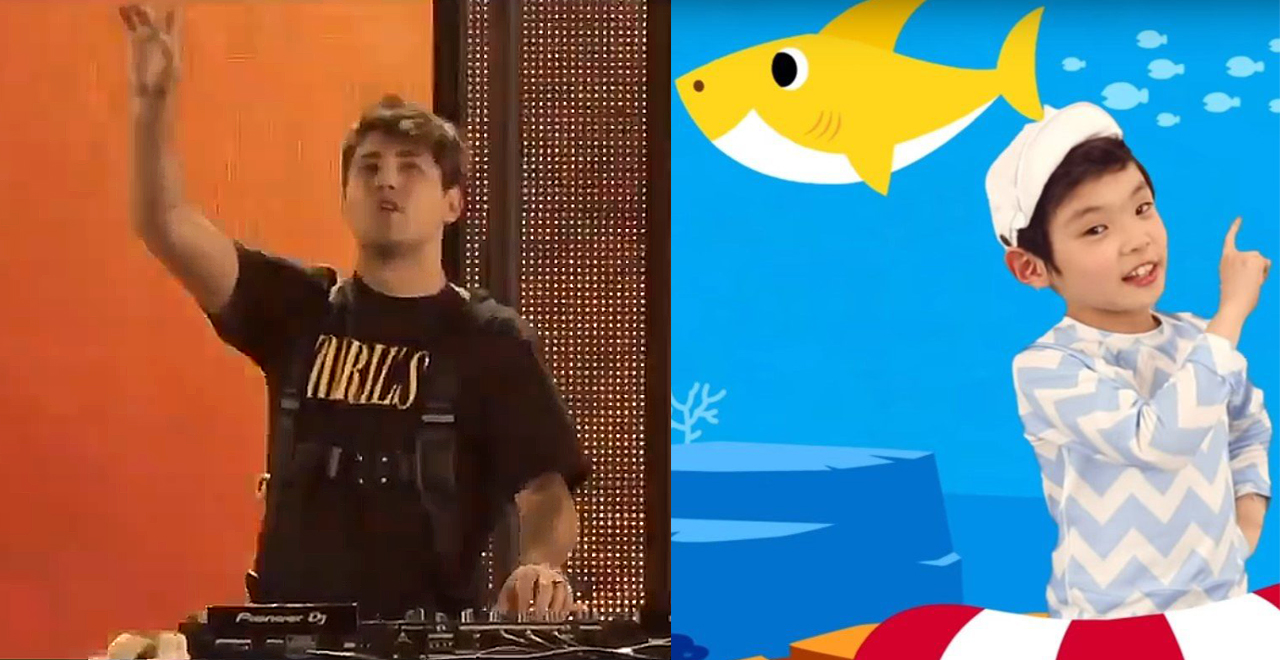 This weekend marked the return of many things. Game of Thrones premiered the first episode of its final season and Tiger Woods took back the green jacket for his first Masters win since 2005.
Also returning was Coachella, the celebrated California music festival that started as a low-key indie-fest and has morphed into a full-on pop spectacle featuring zeitgeisty moments like Beyonce's historic 2018 performance and Ariana Grande bringing *NSync back together.
Every year, the festival provides buzzworthy pop culture moments that spread across social media like wildfire at the battle of Blackwater Bay. (Sorry, still buzzing from GoT!) This weekend, the festival provided another such moment, albeit likely one most parents probably could have done without, provided there were any parents enjoying Jauz's DJ set on Saturday afternoon.
Back in November, the DJ – who has over 200,000 followers on Twitter – posted a tweet promising to remix the dreaded kid music earworm "Baby Shark" if his tweet got 20,000 retweets.
Ok I'm sick of seeing everyone asking. And I really don't wanna do it SO —

If this gets 20,000 retweets I'll remix Baby Shark.

Good fucking luck LOL ????

— JAUZ (@Jauzofficial) November 8, 2018
He didn't seem confident, but his followers called his bluff, sending more than 26,000 retweets his way and prompting the DJ to hammer the huge Coachella crowd with the insipid song in the middle of his set on Saturday afternoon.
Sorry about this, but you must watch the whole thing:
Did I watch 3 hours of replays to find this? Yes pic.twitter.com/y9Y0SVnkgu

— Mich ???? (@mmichelle_lopez) April 13, 2019
(Fun fact: That is actually the first time I've ever heard that song, despite having written about it here more than once!)
I can't really tell the mood of the crowd during Jauz's bizarre remix – I can't be sure how many of the people at Coachella even know the song, being that the majority of them are probably neither toddlers nor parents – but not even the DJ himself seems entirely enthused to be playing.
But toward the end (shortly after he calls the crowd a bunch of Motherf*@ers) there's no denying the remix throws the crowd into a frenzy as he blends it into Sandstorm by Darude, a chart-topper from 2000.
The question is, did they enjoy the remix or were they just cheering because it was finally over and being replaced by a true anthem?