Bad Ass Actor Danny Trejo Helps Save Boy Trapped in Flipped Car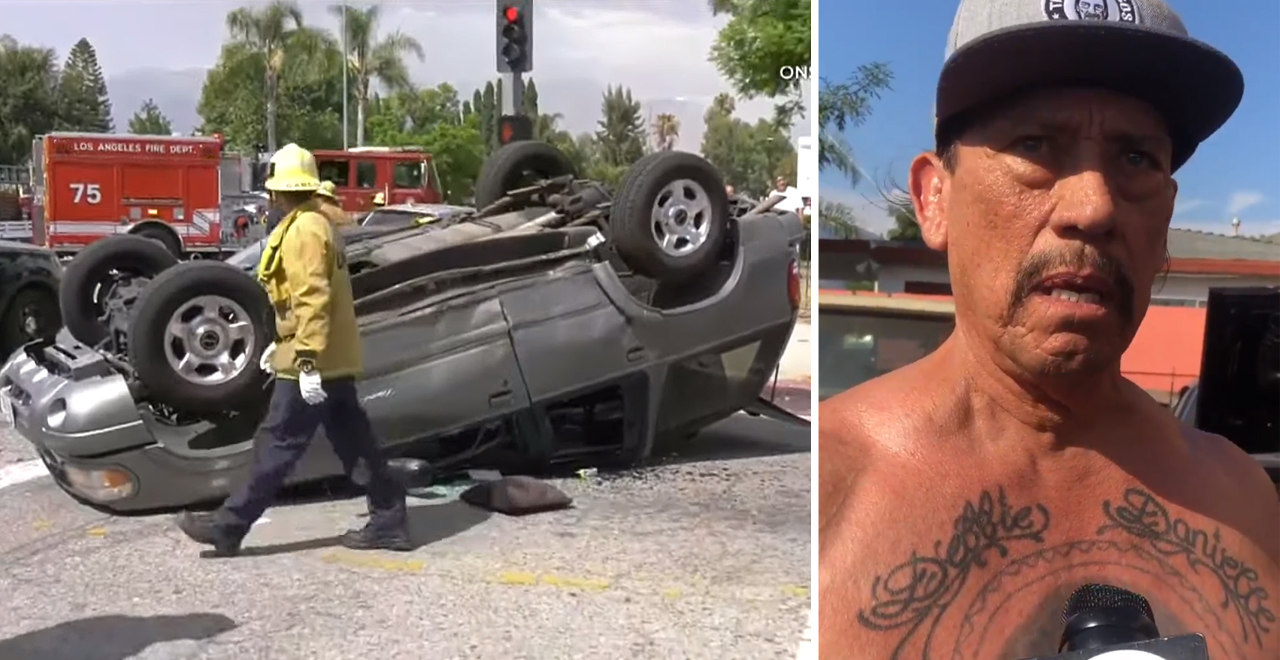 Just in case you needed a reminder that Danny Trejo is just as tough in real life as he is on screen, a recent accident in California showed just how amazing this man truly is.
Known for his tough-guy demeanor, the instantly recognizable Trejo was driving through Sylmar, California when he came upon a two-car collision. One of the vehicles had completed flipped over, trapping a toddler and a grandmother inside. Trejo bravely crawled into the wreckage but was unable to access the child's buckle. Another bystander entered the other side and freed the child, allowing Trejo to lift the youngster to safety.
"I just wanted to cry, I just knew how scared he was," Trejo told CBS Los Angeles.
A reporter on-scene from local affiliate ABC7 says Trejo then distracted the young boy until his grandmother was able to take him. The accident sent three people to the hospital, but reports say the injuries were all non-life threatening. While the case is still under investigation the actor says it appears one of the drivers ran a red light. "Pay attention," Trejo said following the incident, adding "the only thing that saved that little kid was his car seat, honest to God."
The 75-year-old actor, often known for his roles as a villain or thug, was instead a calming force for the shaken child. "He was panicked. I said OK, we have to use our superpowers. So he screamed 'superpowers' and we started yelling 'superpowers," Trejo said.
Not only is @officialDannyT (Danny Trejo) one of the nicest actors, he's also a #hero!

He was right behind a crash in Sylmar and pulled a special needs baby out of an overturned car. He distracted the boy until grandma was OK. ♥️ —> https://t.co/tS2Za4bZVZ@ABC7 pic.twitter.com/U9iLzAkHkA

— Veronica Miracle (@ABC7Veronica) August 8, 2019
Trejo says helping others has always been the key to his success, both professionally and personally. "Everything good that has happened to me has happened as a direct result of helping someone else. Everything."
Watch survellience footage of the accident here: