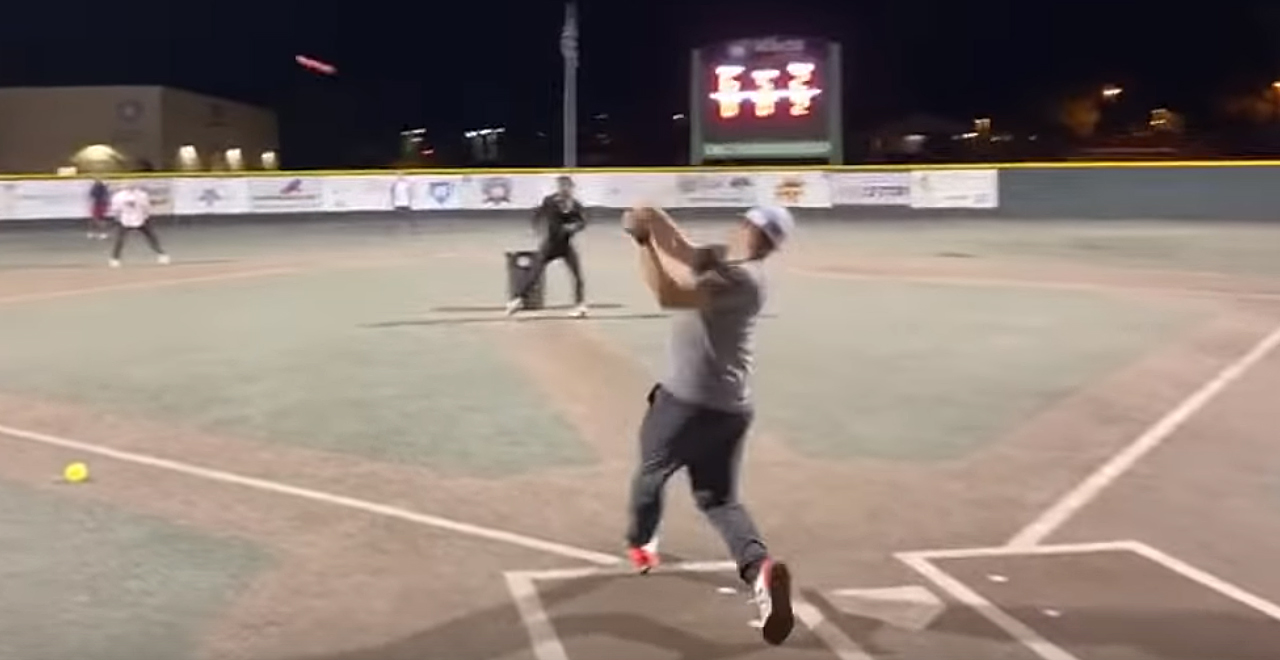 Credit: YouTube/Momentum
Sports everywhere are pretty much canceled. No NBA. No MLB. No NCAA tournament. WWE is looking at canceling WrestleMania. The UFC continued in front of no audience.
But we do have a tiny sliver of sports content, as one big-league pitcher organized an impromptu, pickup baseball game among other Major League Baseball players stuck in Arizona during a suspended spring training.
The Cincinnati Reds' pitch tipping ace Trevor Bauer decided that a stop to spring training didn't have to mean a stop to all baseball. It started when another Reds pitcher tweeted at Bauer, raising the possibility of getting some guys together for a sandlot-style game. Bauer took the ball and ran with it, quickly putting out the call on social media.
I'm 100000000000000% in https://t.co/RKYX8kSe8l

— Trevor Bauer (@BauerOutage) March 13, 2020
To any @MLB or @MiLB players in AZ who want in on this sandlot game, please respond to this tweet and @Watch_Momentum will organize with you. All pitchers and hitters will be micd up. Mandatory. Open to any other rule suggestions. Let me know!

— Trevor Bauer (@BauerOutage) March 13, 2020
Once Bauer put the call out, other players began responding in droves. And what began as a social media pipe dream, quickly took shape into something real. Bauer confirmed that the game would take place at an unspecified time/location, but that players would be mic'd up, which means the game would be streamed to fans.
Confirmed, this is happening. All content and live streams from this event will be distributed through @Watch_Momentum and my personal channels (@Twitter, @instagram, @Facebook, and @YouTube) No further announcements will be made so follow now or risk missing it entirely. 💪🏻💪🏻 https://t.co/SLDldANomC

— Trevor Bauer (@BauerOutage) March 14, 2020
And then it came together. The pickup Wiffle ball game included a handful of pros and was our first taste of semi-organized athletic contests since the bottom fell out of the sports world (and everywhere else).
https://t.co/9erbcTEBUM pic.twitter.com/n0FKxCJQHX

— ❂ Mike 𝕊𝕌ℕ𝕊ℍ𝕀ℕ𝔼 Clevinger ❂ (@Mike_Anthony13) March 13, 2020
Bauer had reasons bigger than baseball for gathering some buddies and getting onto the field. He (and his partners) were raising awareness for a GoFundMe started to help MLB gameday staff after games were suspended.
And while game 1 seemed very cool, there is already talk of a second. So while the sports world desperately looks for content (ESPN was airing a lot more bowling in prime-time), Bauer gave some baseball fans a chance to see a few of their favorites back on a field, at least in some fashion.
Here's to more impromptu, Sandlot games.
You can watch the game here: