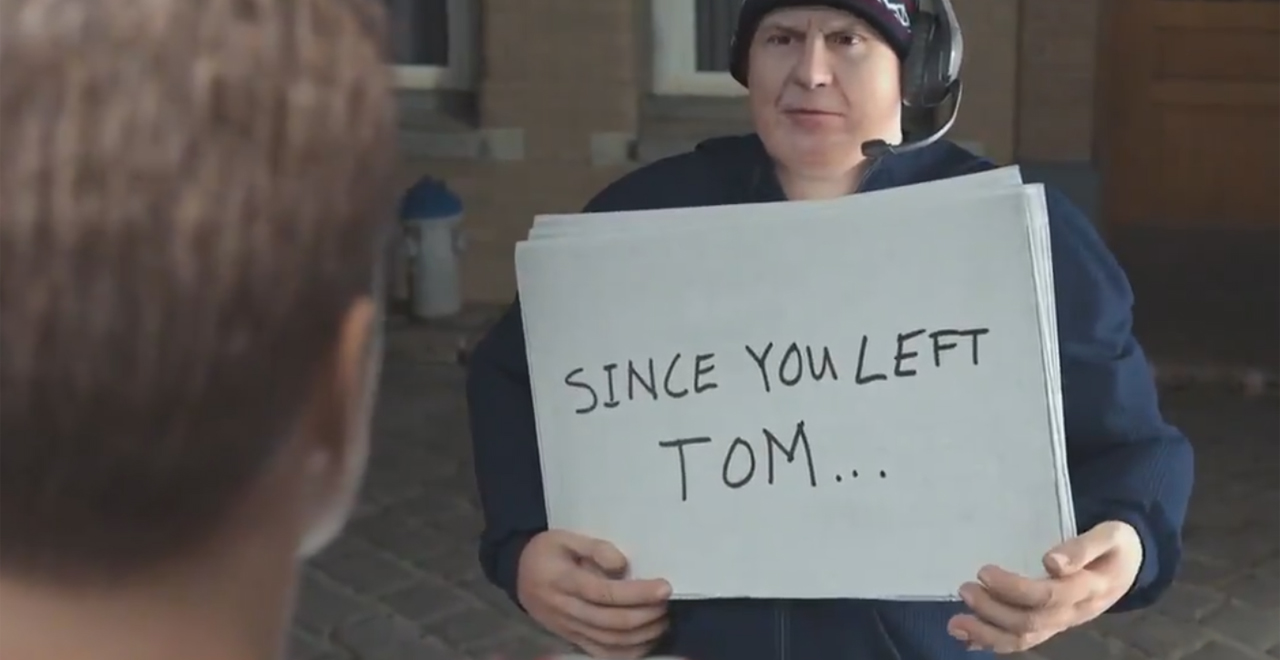 Credit: Twitter/ESPN
I think we can all agree that we're tired of hearing about the Patriots. With the exception of their fans, no one likes the most dominant NFL franchise of the last 20 years.
Similarly, I think we can all agree that Love Actually is an incredibly problematic Christmas film that gets worse with every viewing.
Nearly every one of the nine storylines features something questionable but perhaps the most troubling storyline, aside from the one in which a small child sprints past airport security and through various gates in a post-9/11 world, is the one in which a guy actively tries to ruin the life of his best friend.
This is the one where the Sheriff from The Walking Dead is in love with Keira Knightley but can't pursue her because she's married to his best friend. In the movie's most famous scene, the Sheriff knocks on her door and declares his love via a collection of signs.
Maybe you haven't seen this movie because you hate romantic comedies and prefer to watch football, in which case you're in luck! On Monday night, ESPN used the occasion of the post-Christmas weekend Patriots/Bills game to spoof the aforementioned scene from Love Actually.
In the brief animation that aired during the game, Belichick plays the part of the heartbroken guy who just wants his quarterback back, because his life is trash without him.
And it is, as the Patriots are missing the playoffs, and aren't division champs, for the first time in 11 seasons.
As a Dolphins fan, I much prefer this version of the movie. Check out the funny little clip:
Love Actually, featuring Tom Brady and Bill Belichick 😅 pic.twitter.com/6Zki9ssoHY

— ESPN (@espn) December 29, 2020