5 Christmas Action Flicks to Watch After Die Hard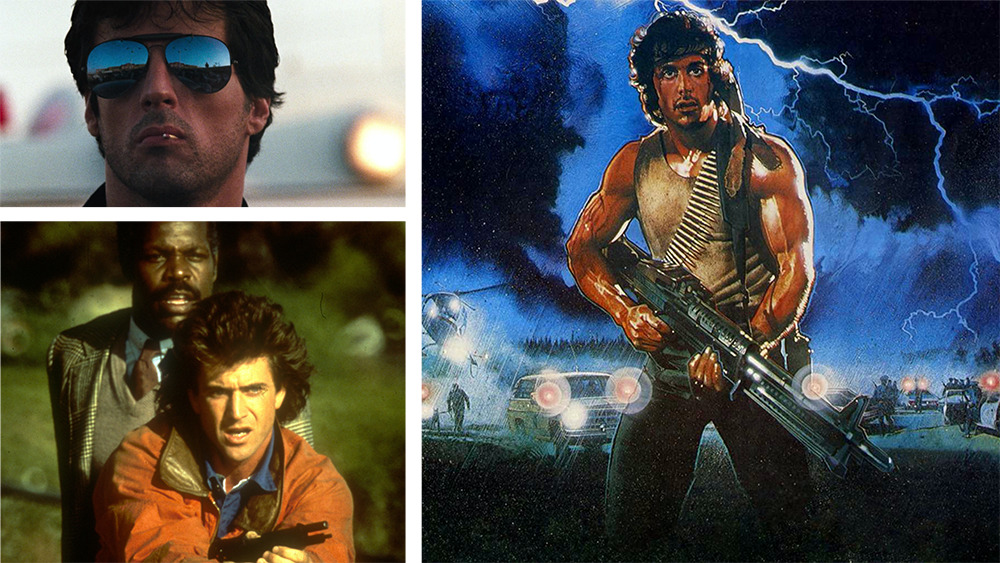 Die Hard is a Christmas movie. It's a known fact and anyone who says otherwise is wrong.
But with a running time of only 2 hours and 12 minutes, you're going to be left with a Nakatomi Plaza's worth of time watching a bunch of boring Christmas films about "peace" and "joy" and "a severe lack of machine guns."
RELATED: What's the Best Order to Watch Star Wars Movies? – Fatherly
Thankfully, there are a number of other movies with kick-ass fight scenes and explosions that can technically be classified as Christmas flicks, so put down that holiday rom-com, buckle up, and get ready for some delightfully festive violence.
1) Die Hard 2 (1990)
Okay, this one is pretty obvious. You just watched Hans Gruber plummet to his death, so why not keep the John McClane train rolling with this action-packed sequel?
Taking place on Christmas Eve two years after the original, McClane is finally wearing shoes again and waiting for his wife's plane to arrive at Dulles International Airport. Of course, when a cadre of no-good terrorists decide to hijack air traffic control, John is forced to dole out some more holiday punishment the only way he knows how.
2) Lethal Weapon (1987)
Another late-80s action flick, Lethal Weapon isn't widely regarding as a Christmas film despite characters in several scenes celebrating the December holiday and Martin Riggs himself attempting to buy a Christmas tree from a drug dealer.
This classic buddy cop movie starring Mel Gibson and Danny Glover is the one that kicked off the unforgettable franchise and still holds up to this day. In other words, it's definitely not too old for this shit.
3) First Blood (1982)
You might have missed it the first time you watched Sylvester Stallone's Rambo on the big screen, but the small Washington town that the ruthless Vietnam vet gets pushed out of is clearly in the middle of their Christmas season.
So, while everyone was settling into their cozy homes, avoiding the biting cold of the Pacific Northwest, Rambo was out in the local woods, turning the hunters (a.k.a., the scumbag local law enforcement) into the hunted. It just makes you feel all warm and fuzzy, right?
4) Cobra (1987)
Another Sly Stallone classic that is subtly set during Christmas (check out all those holiday decorations for sale in the grocery store shootout). The aviator-wearing, matchstick-chewing Lt. Marion "Cobra" Cobretti is ready to fill your holiday with fancy gunplay and just the coolest one-liners. Some fans even claim this to be Stallone at his best.
Sure, the film received abysmal reviews from critics, but what do they know? We're here for the big boom-booms and shooty-shoots!
5) Jingle All The Way (1996)
By the 90s, Arnold Schwarzenegger had a pretty diverse resume of films behind him. He was one of the ultimate action stars of the 80s after starring in hits like The Terminator (1984), Commando (1985), and Predator (1987), but he also branched out for more family-friendly classics like Twins (1988) and Kindergarten Cop (1990).
While Jingle All the Way is definitely more of a family comedy than an action flick, it is overtly about Christmas and features some pretty solid action sequences to boot. Hell, where else can you watch an action film star of Arnold's caliber battle it out against an army of variously-sized Santa Claus's?