Beloved Custodian Who Dressed up Like Mario Retires With High Score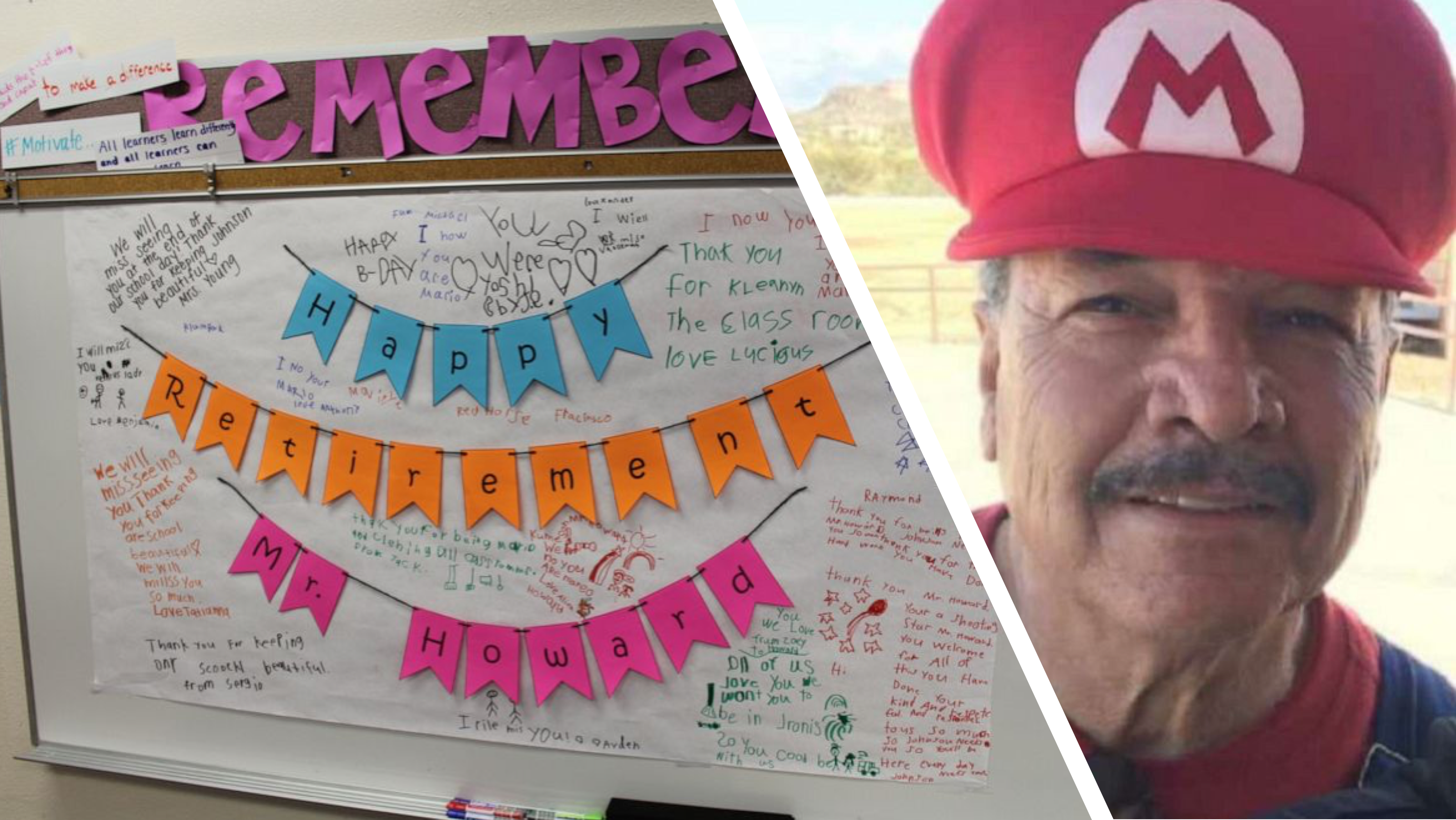 Why settle for being 'good' at your job when you can be super?
David Howard, 62, has been keeping the halls of Johnson Primary School in Tucson, Arizona squeaky clean for the last 20 years, but what he's really known for is his portrayal of a certain famous mustachioed plumber.
"I would tell the kids, 'If you behave and listen to the teachers and the staff, my friend Mario will come to school,'" Howard told ABC News.
Mario has made an appearance at the school every couple of months for the last 10 years ever since Howard cobbled the costume together last minute for Halloween 2009 and saw the kids' faces light up.
"Kids started coming to school because they didn't want to miss Mario," Howard's daughter, Stephanie Howard, said on Good Morning America. "My dad never called in sick or took time off. He always had a great work ethic and would take pride in his work, no matter what he was doing."
He was always a hard worker but Howard would go the extra mile on his Super Mario days going so far as to fly kites with kids during recess.
"A lot of the kids don't have parents that have the time or resources to take them kite flying," Stephanie Howard said. "It's an experience he missed out on as a child and he didn't want the same for the kids at the school."
This is the last year Mario will roam these halls, though, as Howard is finally retiring. Rose Cota, Johnson Primary School principal, organized a school-wide retirement party along with family and friends to send the overalled custodian off in style.
"Every time I would come to work, they would ask, 'Where's Mario?'" Howard said. "I'm going to miss their smiles."
And based on the dozens of students who gave him a tearful goodbye, we're pretty sure this super custodian is going to be missed even more.