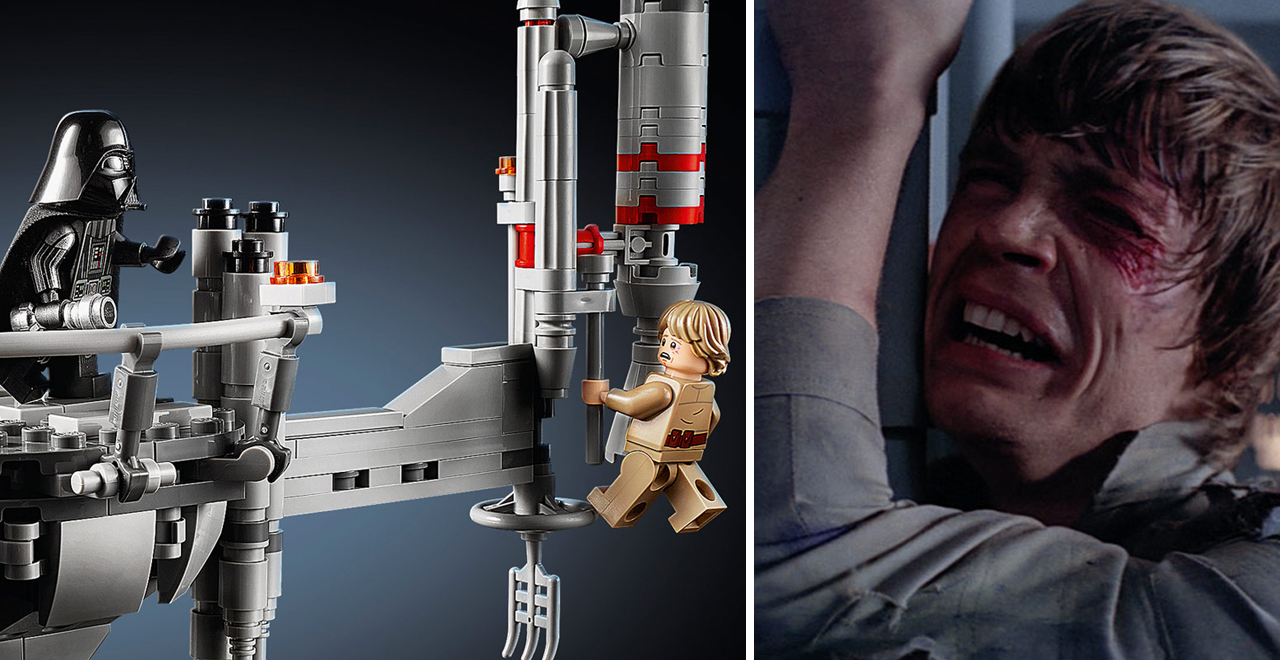 Credit: LEGO/Disney
We can all count the most shocking movie twists of all time on one hand.
He was dead the whole time. He was Keyser Soze the whole time. He was Tyler Durden the whole time.
But for many of us, there is one twist that towers above them all. And not merely because it happened on a space station in the sky. It's the climactic reveal in The Empire Strikes Back, when the evil Darth Vader tells aspiring Jedi, and last hope of the galaxy, the truth about his father.
There's a reason The Empire Strikes Back is considered one of the best sequels of all time, and recently topped the pandemic box office.
This indelible scene, preceded by the duo's first one-on-one encounter and lightsaber battle, was, is, and always will be one of the most shocking and incredible movie moments of all time.
It doesn't matter if you saw The Empire Strikes Back in the theater on opening night, on VHS in your bedroom, or sitting on the couch while your dad films your reaction.
It will never stop blowing minds. And now you can recreate it yourself, in LEGO form!
LEGO just announced the release of a new LEGO set titled "Bespin Duel," which "celebrates the moment that changes everything. Marking the Empire Strikes Back's 40th anniversary this year, the new set will debut on August 27th on Target.com. The $40 set contains 295 pieces recreating the duel on Cloud City, just before Luke loses his hand and plummets down the air shaft.
You'll have to recreate the dialogue yourself, but something tells me that won't be too difficult. Just remember, he never actually says, "Luke, I am your father."