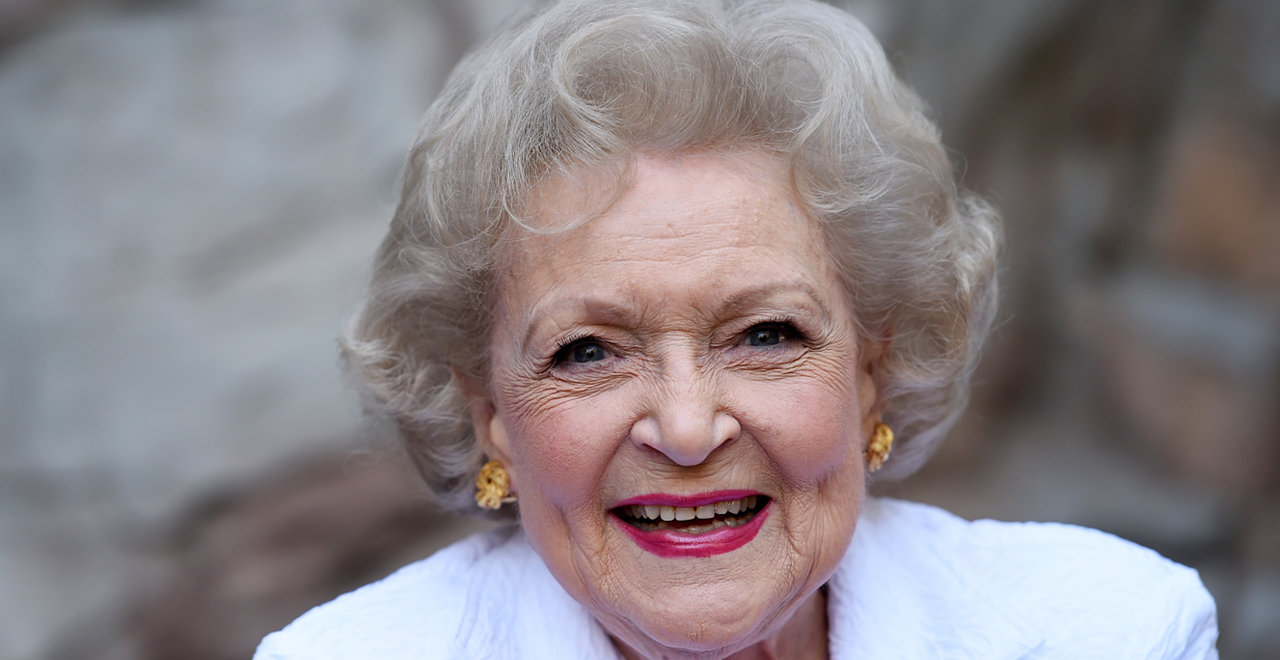 Credit: Getty/Amanda Edwards
The news is dominated by news of the Coronavirus global pandemic. Every day brings new cancellations, new announcements, and new fears. Toilet paper is gone, hand sanitizer is gone, sanity is slowly disappearing.
It's not easy to find good news in the middle of this, but I have some for you: Betty White is a-ok!
That's right, the beloved 98-year-old actress remains COVID-19 free, and doesn't appear to be in any danger of leaving us anything soon.
After Tom Hanks and Rita Wilson went public with their coronavirus news, Betty White was one of several celebrities that social media became concerned about. After all, she's nearly and people over 60 are at higher risk from COVID-19. Plus, she hasn't been seen in a while.
Since Tom Hanks and Rita Wilson have announced they have coronavirus, I think it's time to boy in the bubble RBG, Jane Fonda, Betty White, Dolly Parton and Gloria Steinem. I am open to adding others as needed.

— Amee Vanderpool (@girlsreallyrule) March 12, 2020
Someone get Betty White into her own quarantine… we can't lose her #CoronaOutbreak pic.twitter.com/KtfCLgmBBU

— Michael Barber 🏈💀 (@MBarber_22) March 12, 2020
Thankfully, someone in her camp saw the concern and reached out to TODAY to assuage any fears.
"Betty is fine," the representative told TODAY, who are doing a public service by letting the world know that the sunniest Golden Girl is still golden.
No need to rush to her aid just yet.
Checking twitter to make sure Betty White is okaypic.twitter.com/lPKUrZcvKZ

— Cherry🌹 (@cherryboy307) March 12, 2020
Now can someone please check on Keith Richards? Actually, he's indestructible. Can he check on us?
Here at The Dad, we hope you, your families, and communities stay safe and healthy during the COVID-19 pandemic. For the latest information, please utilize online resources from local public health departments, the Centers for Disease Control, and the World Health Organization to remain as informed as possible.